A//P - Big Miz & Wheelman
Big Miz
Wheelman
£7/9 online
11pm - 3am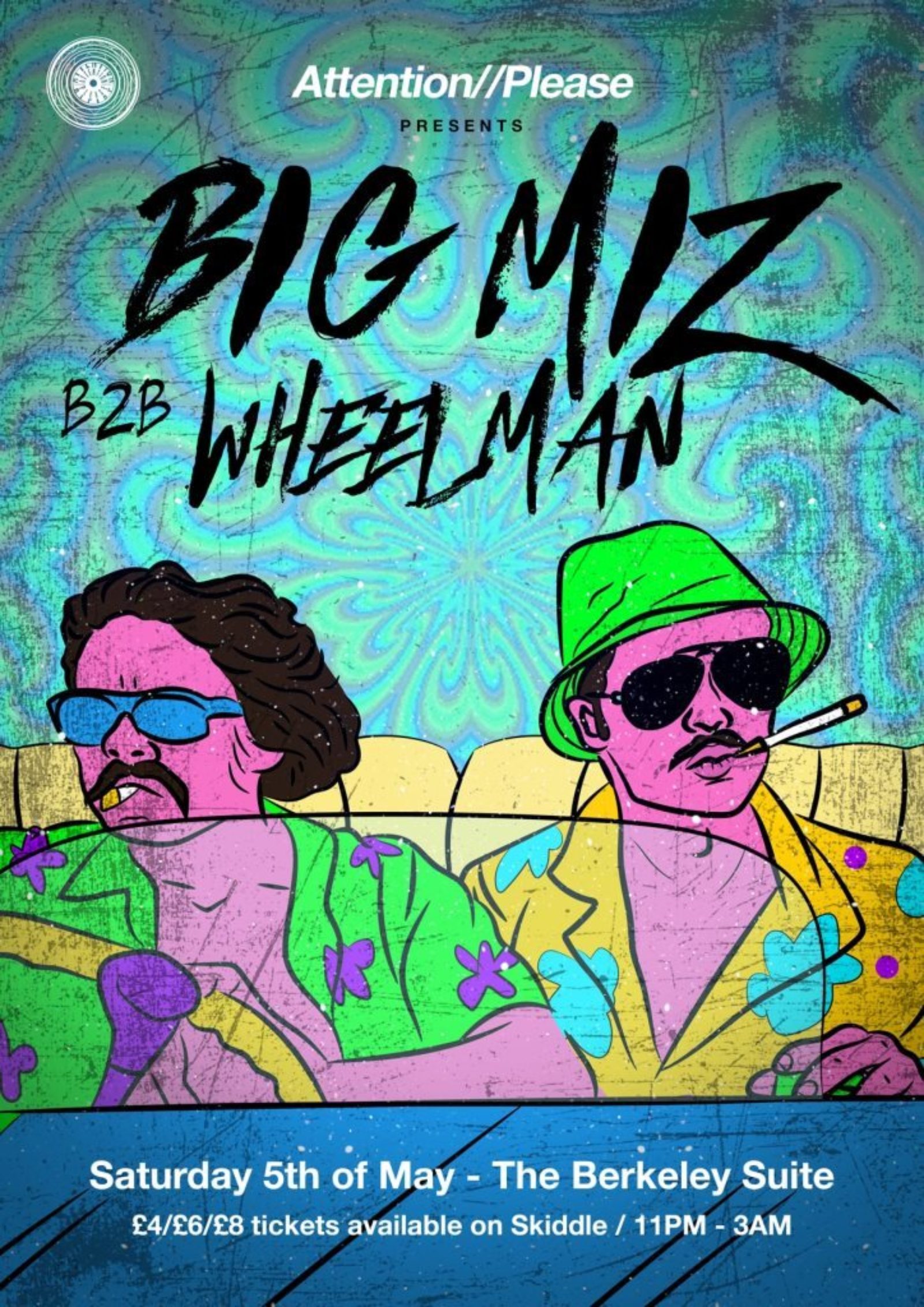 Oh gawd what a treat we have for you… Two of Glasgow's most talked about and fastest rising stars taking each other on in a no-holds barred b2b in The Berkeley Suite. Think Ali v Frazier, and then double that. It's Big Miz b2b Wheelman!

If you think of which UK artist is destined to explode to the forefront of dance music in 2018, it can only be Big Miz. Following in the footsteps of the great disco and house selectors to come out of our city, Miz has added Motion, Fabric and Corsica to his impressive resume of world famous clubs he's played at, was picked as a one to watch in 2018 by Radio 1 DJ Monki and released an LP on local powerhouse DABJ (Oh yeah, it's been championed by Mall Grab, Midland and Palms Trax). And what an absolute belter album it is too. Hammond Groove and The Hadal Zone have been firm A//P favourites since the record hit the shelves. Last time round it was some knees up we had with the man – expect nothing less this time.

When it comes to releasing a track, it really doesn't get much bigger than putting out a record on legendary Swedish imprint Studio Barnhus. Played relentlessly by the likes of Kornel Kovacs and Move D, Underwater Sunrise Party is already making a name for itself as a dancefloor classic. More recently he has released an EP on Huntleys & Palmers sub-label Belters, including I Make Friends, a 303 heavy hitter for those dark, nasty and sweaty basement moments that makes Glasgow's music scene what it is. And if that wasn't enough, the man has made appearances on famed UK label Hessle Audio's Rinse FM show and featured on the same station for Studio Barnhus. Having recently made his Subculture debut, Wheelman is quickly on his way to becoming one of Scotland's finest selectors and producers. 

We have a limited amount of early birds so yous can catch a battle that will go down in the history books for absolute pennies. Warming the floor on the night are your favourite A//P residents. 

This what goes down when an unstoppable force meets another unstoppable force...