AP/SNM - Halloween Spookdown
Free b4 23.30 // £5 After
11pm - 3 am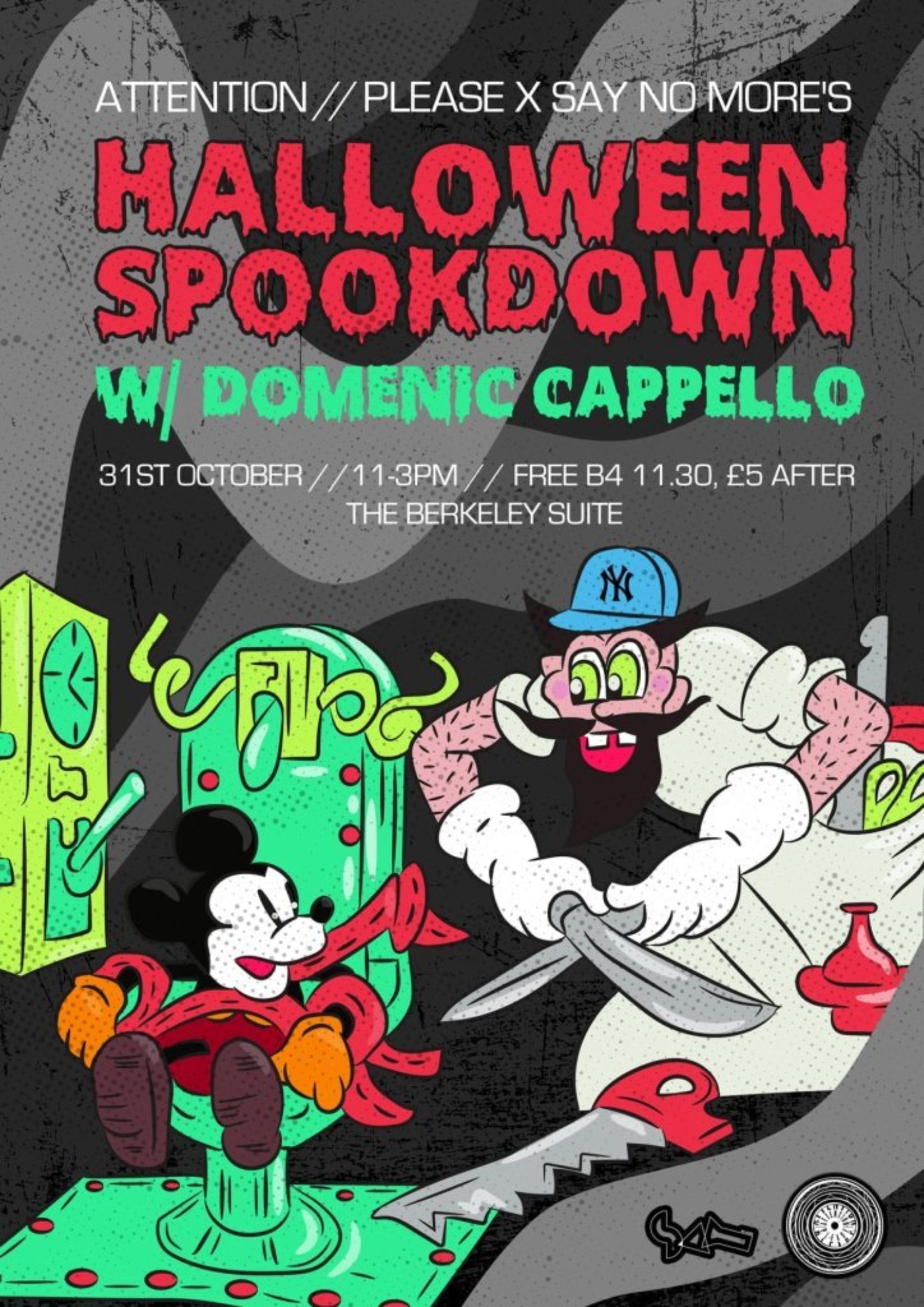 🎃 The Berkeley Suite
🎃 31st October 
🎃 Free before midnight/£5 after

Sharpen your pitchforks, batten down the hatches and settle in for one creepy little b***h of a Halloween Spook-down with arguably Glasgow's (and the globes) best DJ – one half of the worlds longest serving residents, Domenic Cappello!

The man needs no introduction round these parts. As one of the key figures in driving Scotland's underground scene to the top of the field we are absolutely blessed to have him bring the full force of his record collection to shake you to ya bones. From Panorama Bar, XOYO & Robert Johnson all the way to the world famous booth he calls home, Dom will leave no stone unturned in his quest to leave dancers panting, sweating and begging for more. Trust us, the Demon Headmaster of Sub Club is sure to leave you needing to call yer mammy the next day asking for new undies in the post. 
If having a record bag that Genghis Khan would deck his frillies at isn't enough, The Say No More Crew and us will be transforming The Berkeley Suite into the most twisted nightmare you could imagine. The streets aren't safe and we're opening up the full force of our Devil's den for you to stomp away in all night long to the spookiest house, disco and tech imaginable. Moreover, to give back to the punters who make Halloween nights the maddest of the year, you can experience all this for FREE before midnight.
Support on the night from A/P and Say No More residents Keyden & Kopka and Kanga & Baz. 
Dress to scare and let us take care of the rest…