Auntie Flo & Secret Guest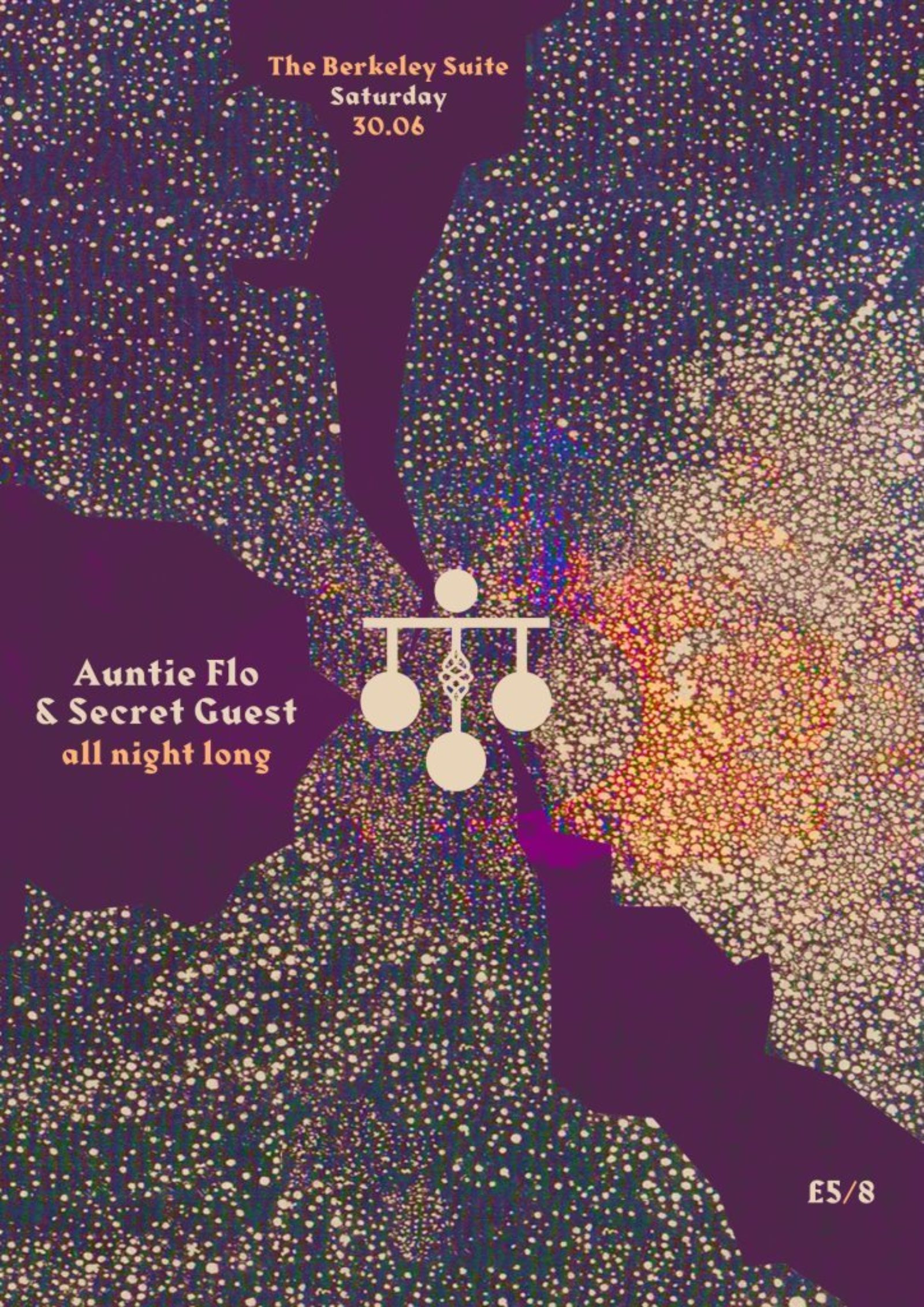 | Auntie Flo b2b Secret Guest
| Friday 18th May
| £5 b4 midnight, £8 after.

We've got a secret to keep. Bringing down two kindred spirits, one being Auntie Flo and the other must remain a secret for now. But we can give you a few clues… They're both two of the best DJs to come out of Scotland, both running heavyweight parties in Glasgow, both running fantastic labels with an emphasis on pushing what they love over everything else, and in recent years they've been worked together on an EP for a label that one of them co-runs as a charity.

They're two peas in the DJ pod, and we're extremely happy to host them both for a very rare b2b all night session.