BREATHE - FAFI ABDEL NOUR
FAFI ABDEL NOUR
JAMIE GUNN B2B ROY DON
ROBBIE
FJ
£2 / £5 / £8 / £10
11pm - 4am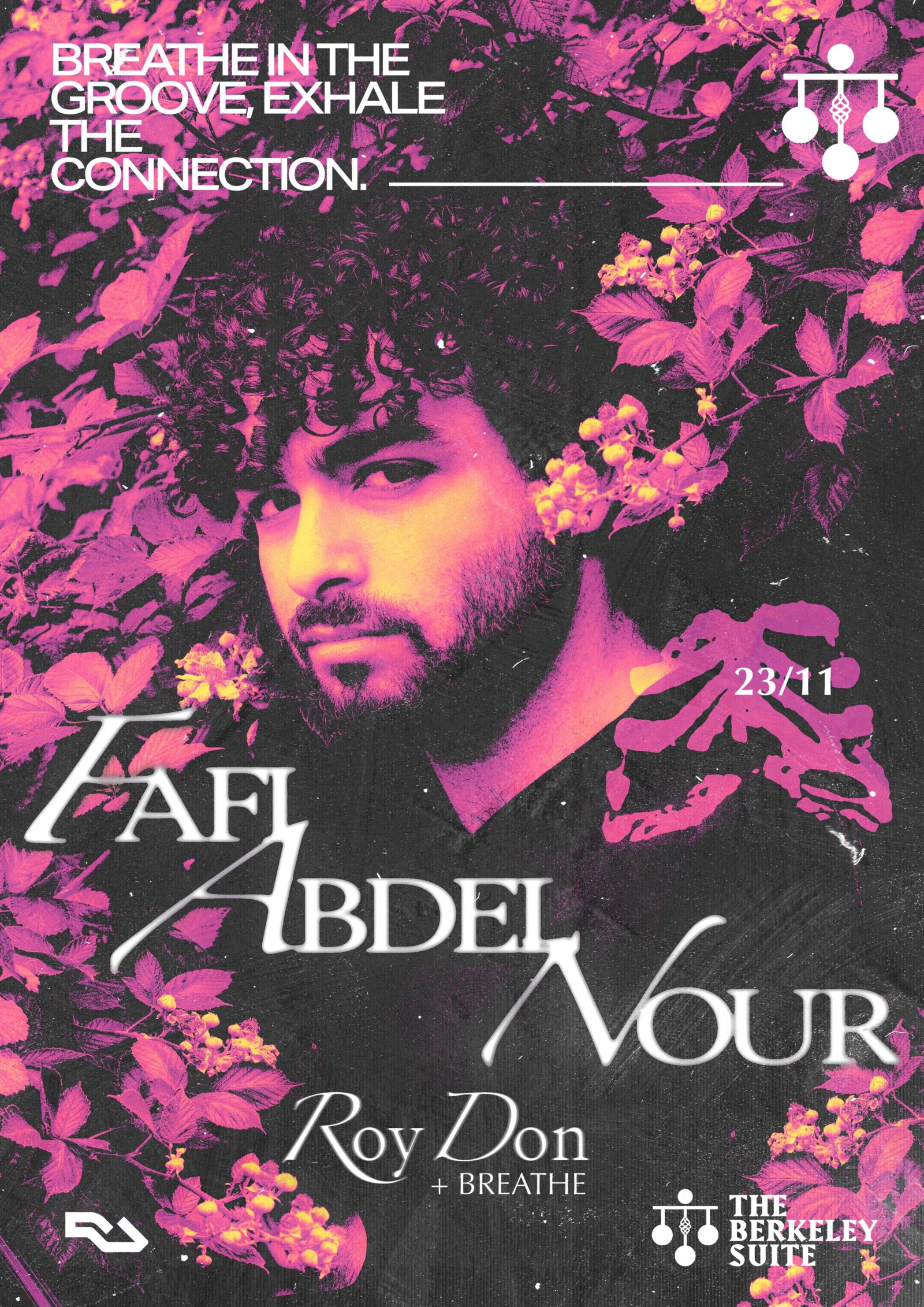 After a Blistering sold out debut, Breathe land home in the Berkeley Suite with Fafi Abdel Nour. On a meteoric rise for his sets at Dekmantel, Dekmantel Selectors and HOR with sold out shows in London. Arriving in Glasgow for Breathe positioned between his Boiler Room In Stockholm the week before and his Boiler Room in Amsterdam b2b w/ Rey Colino the following day, its not one to be missed by the avid Scottish Music fan.

Supported by London Born Roy Don, Founder of the Party Thudline. Originally London based, the party has taken Glasgow by storm this year since relocating. Laurie (Roy Don) is our kind of guy, the selector is going far, and we hope this won't be the last time he graces us behind the booth.

For Fafi Based in the Netherlands, Growing up as a first generation Syrian-born kid, the struggles of integrating into the Dutch society while balancing his Arabic heritage and burgeoning queerness proved to be a struggle. Finding Dance music in his young adulthood, Fafi's famous queer clubnights at OOST in Groningen were born out of this resolve to create community empowerment for marginalized people.

As a DJ, Fafi never fails to captivate dancers into a sense of timelessness & otherworldly joy. His sets distill the liberatory kinetics of house music down to its very essence, embodying an era of music unaffected by genre-constraints or rules.
At Breathe we recognise that we are part of something greater than ourselves, we are just a small part of the music community in Glasgow. Although we put our all into every single show and leave no stone unturned, through experiencing the sold out shows as well as the empty rooms we have come to learn not to take credit for, or celebrate the highs for too long, or to let the lows hold us back from doing what we are passionate about. Small spaces, good people and banging tunes. So much of success depends on timing, the venue, the act. But some nights everything just comes together.

Our Berkeley Suite debut was one of those nights, a tribute to everything we hold dear – a celebration of music, community, and shared experiences. Join us as we return to continue this wonderful journey.