EROL ALKAN - TO THE RHYTHM (ALL NIGHT LONG)
EROL ALKAN
£10 / £12 / £15
11pm - 4am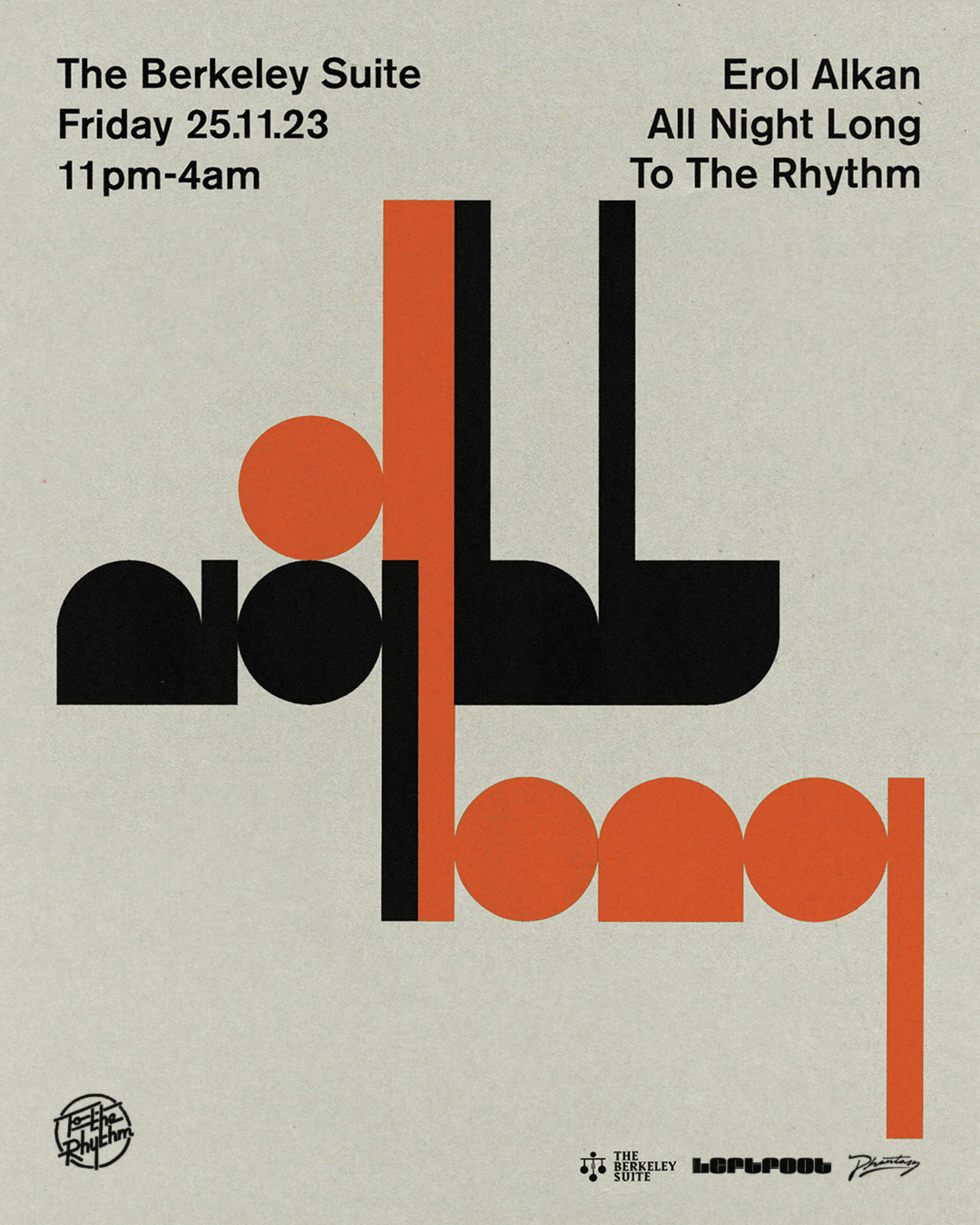 We are proud to welcome back the Phantasy label boss for his return set at The Berkeley Suite and in the most fitting way by having him soundtrack our night from the very start to the end.

Erol Alkan is not susceptible to cliches, but amid a life devoted to alternative and electronic music culture, one just might be true; he is an artist who needs no introduction. Alkan's creative life as a DJ, producer, label owner, radio host and collaborator has spanned decades. His exhaustive history reads almost like mythology; the shy boy who snuck out of his bedroom window to play indie records to ruthlessly unforgiving crowds, and ended up transforming the London club scene, bridging disparate scenes with experimentation and abandon.

Decades later, everything and nothing has changed. Whether in the DJ booth, in the studio or on the radio, Alkan continues to rely on a unique alchemy driven by instinct and the pure, infectious love and knowledge of music he has carried since his childhood. Phantasy, the label he founded in 2007, stands as a forward-thinking beacon, representing the values of his legendary club Trash, which ran every Monday in London for a decade, which Alkan shuttered at the peak of its popularity and cultural cache.
As the sands of alternative and electronic music culture shift faster than ever, Alkan remains one of the most influential and enduring artists in whatever world he chooses to occupy. Never mind cliches, Erol Alkan is an even rarer sort; an artist who needs no introduction, yet with so much more to share.