Everything Gets Lighter - JG Wilkes & Bake
JG Wilkes (Optimo)
Bake (All Caps)
11pm - 3am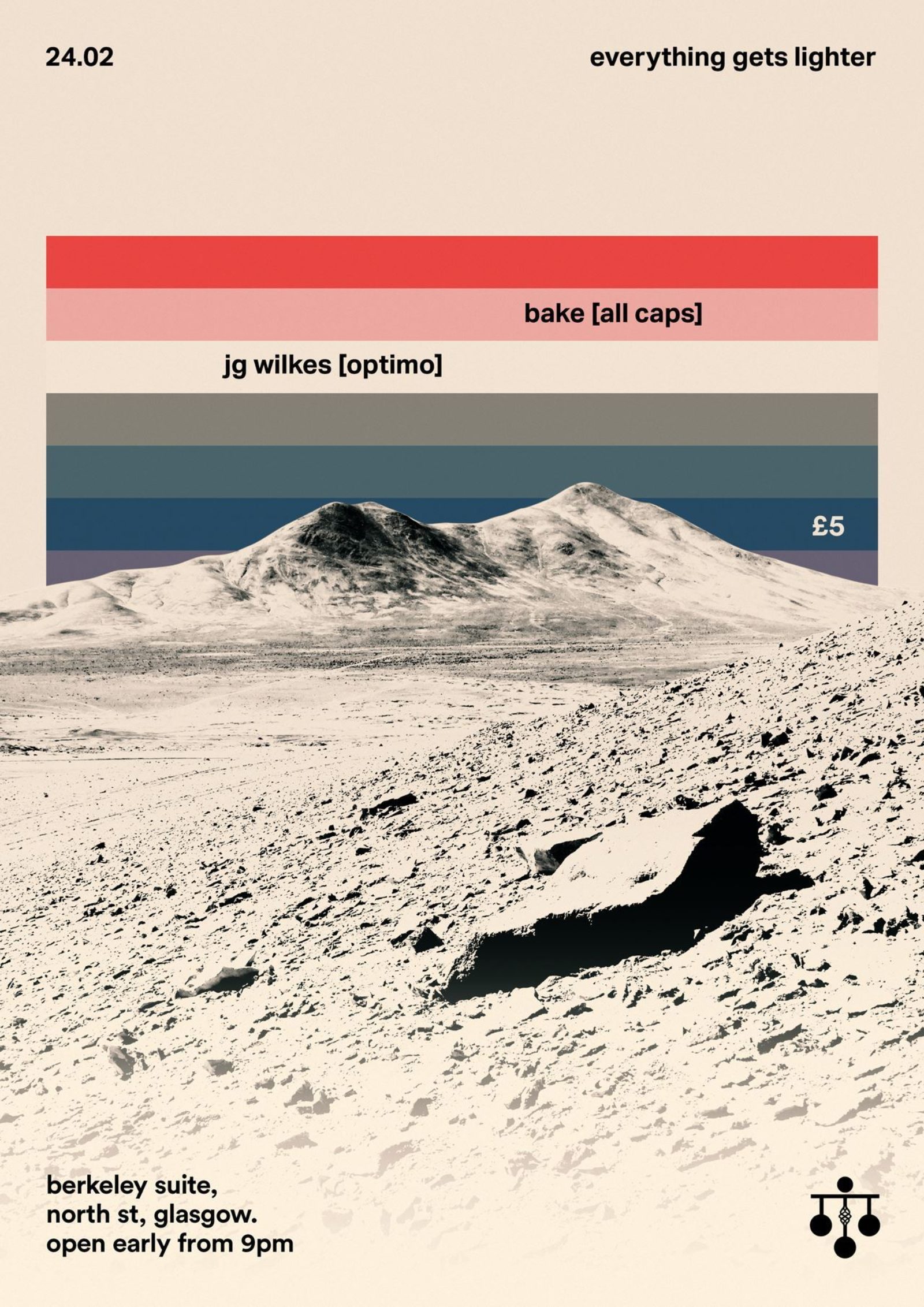 Everything Gets Lighter for the first time at The Berkeley Suite club space. 

We will commence at 9pm as opposed to 11pm. 

Music coming from the minds of Jonnie Wilkes (Optimo) and Barkat Singh (All Caps) for a 5 hour party. 

Jonnie & Barkat, friends and musical explorers have decided to meet and share love, sacred connections and high vibrational experiences with you on 24th February at Berkeley Suite when Everything Gets Lighter…

We can't stress enough how excited we are for this, it'll be one of the most special parties we'll throw this year and we seriously urge you to come along early at 9pm if you can when Everything Gets Lighter. 

£5 Admission to all.