Fat Tony - The Private Life Tour
FAT TONY
+ SUPPORT
£14 - £18
11pm - 4am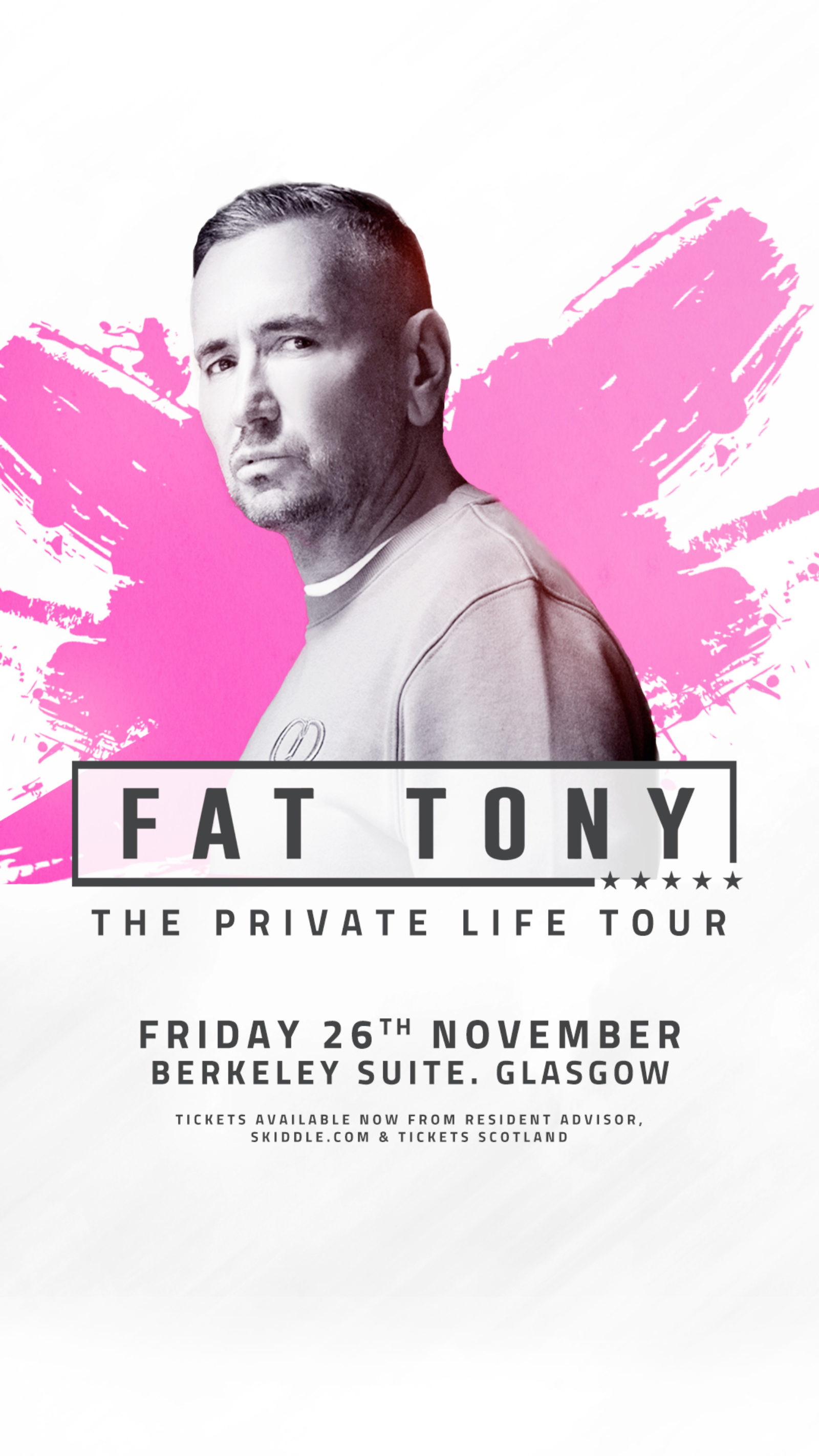 DJ Fat Tony's eagerly anticipated Private Life tour is here as he tours the UK this winter with 6 dates up and down the country. The name of the tour is an homage to Tony's long-running boutique club night of the same name, known for its daring aesthetics and uplifting sound. Taking his signature music style on the road.
Fat Tony Biography
DJ Fat Tony has become one of the most respected and in demand artists on both the gay and straight club scene. He has continued to provide quality music on an International scale for a number of years and now resides at London's premier club nights.
Tony's DJ'ing career began 15 years ago at the Playground at the Lyceum. One night Tony told the promoter how bad the music was so he was asked to bring his own records the following week, he did and became resident. This led to Tony opening his own night 'Total Fashion Victim' and then 'Jungle' in 1984/5, this became the first garage and house club in London. From that time to now the list of clubs Tony has played at, the residencies he has held and the countries he has toured in is just too endless to list.
The majority of the best clubs world-wide has experienced the unforgettable presence of Fat Tony and although Tony is now based mainly in London he still guests in the clubbing capitols of the world such as Ibiza, New York, Sydney, Hong Kong, Greece and Cyprus. In addition to Tony's outstanding history of club gig's he has played at some of the biggest celebrity parties this decade including three of Madonna's parties, several for Prince, Pet Shop Boys, Boy George, George Michael, Luther Vandross, Sade, Michael Jackson etc. With a list like this you can only imagine the stories Tony's got to tell and the type of life style he lives.