Feed Your Head w/ Sunil Sharpe
Sunil Sharpe
Ryan Wason
£4-6
11pm - 3am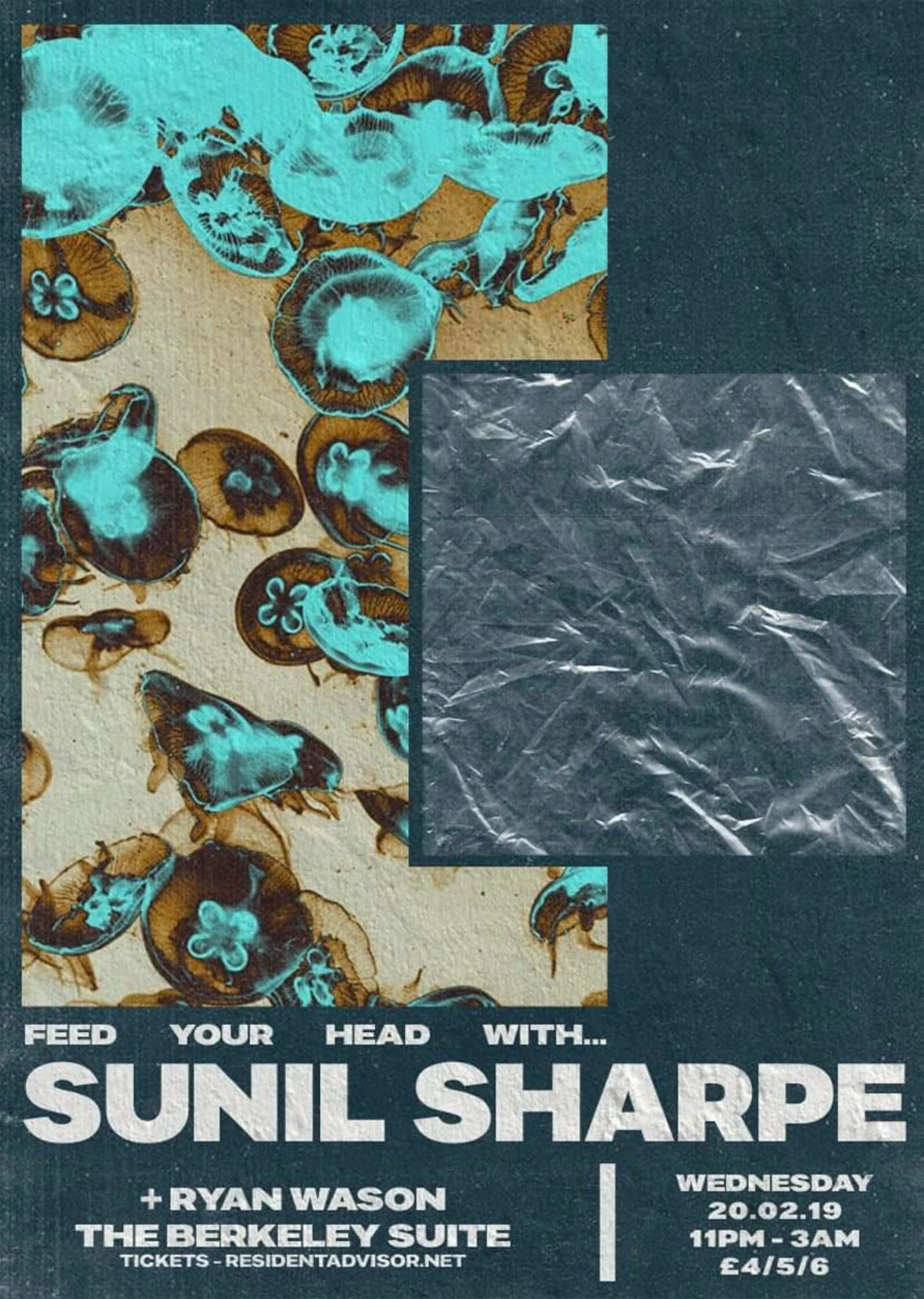 Feed your Head with...
Sunil Sharpe

Feed your Head embarks on the amazing basement of Berkeley Suite this February and joining us all downstairs will be one of the most energetic and relentless DJs in the techno scene, Sunil Sharpe!!

Sunil Sharpe is a virtuoso in the art of DJing on turntables. His exhilarating vinyl only sets have gained global notoriety, known for his fast-paced, skillful style of meticulously layering complementary records at breakneck speed whilst maintaining a level of precision few can match. Blending ambient techno with searing electro and raw acid cuts, before dipping into transcendent moments of trance and transporting listeners to a darker, sinister terrain. It's hard-hitting and otherworldly, all at once. Sunil has played numerous Boiler Rooms and at Europe's most iconic clubs and festivals including Berghain, Tresor, Fabric, Concrete, Sub Club, leaving even most renown venues utterly dumbfounded at his skills.

Sunil's reputation as a producer of raw, individualistic techno, has grown in tandem with his reputation as a DJ. Additionally, Sunil runs the wonderfully erratic Earwiggle label working closely with the pinnacle of Techno producers like Blawan, Pariah and Karenn. Sunil also makes up one half of Tinfoil alongside fellow Dublin-based producer DeFeKT. Initially forged as a studio partnership in 2014 (and more recently as a live show), the pair have since racked up an impressive catalogue of 12"s on their own self-titled label.

On warm up duties will be Feed Your Head founder Ryan Wason.

Limited Early Bird Tickets on RA - £4
Then Advance Tickets - £5/6
https://www.residentadvisor.net/events/1206309

This is going to be fast-paced and blisteringly intense and definitely not to be missed. As always, dress to sweat!