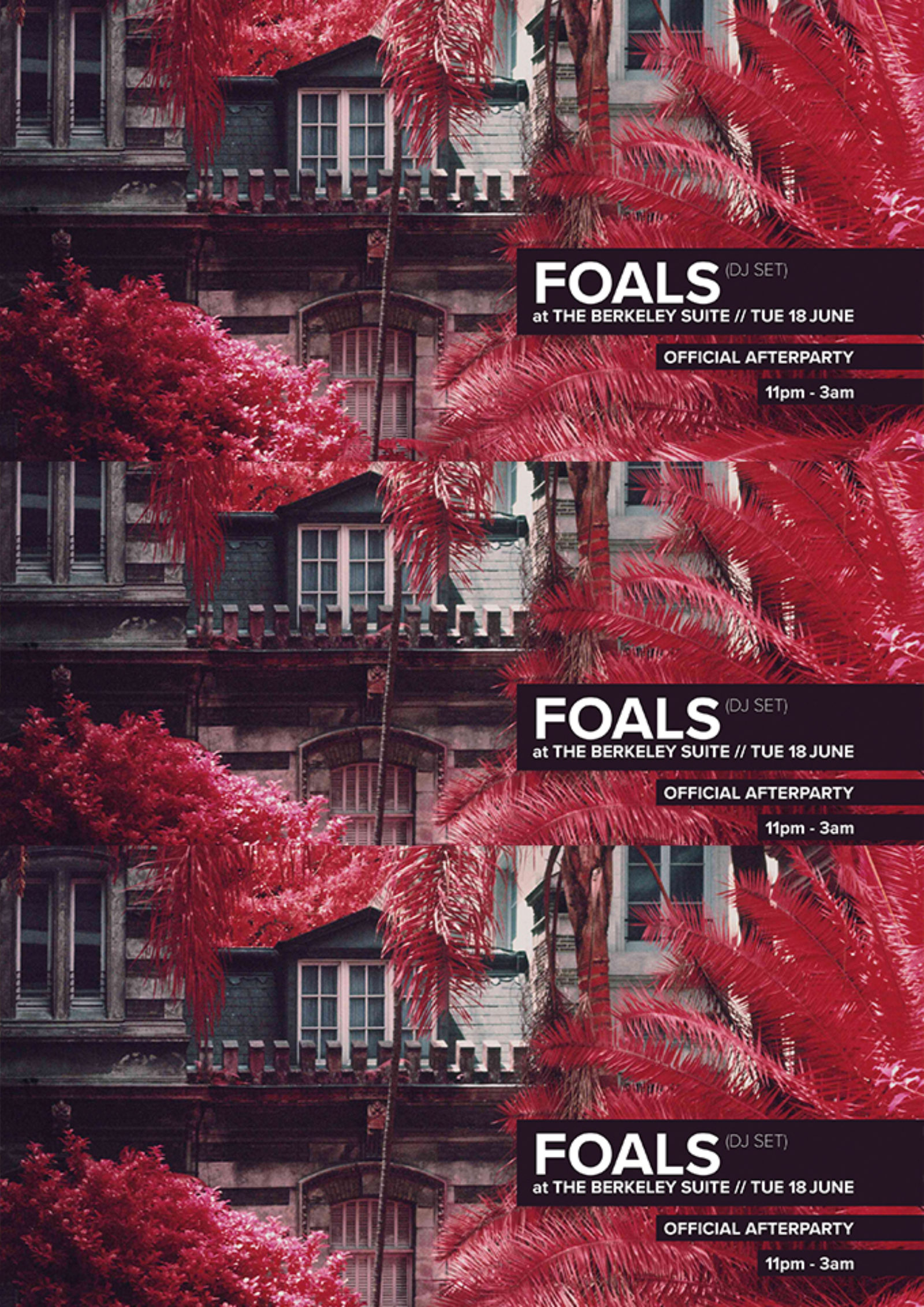 THIS IS NOT A DRILL

Foals - Indie giants, modern UK rock taste makers, flowery guys from oxford. Many ways to describe the wonder that is Foals, and we're honoured to be hosting them for an after show DJ set here at Berkeley Suite as they lay out their record collection.

Late night jams provided by the one and only, FOALS!

-

£6 with gig ticket - PAY ON DOOR
£10 no gig ticket - BUY ONLINE

If you don't have a gig ticket you can secure yourself a place through Resident Advisor. The main bulk of tickets will be saved for gig ticket holders so be quick!