HANG TOUGH presents BREAKA and BAKEY
BREAKA B2B BAKEY
FEENA
£8 / £10 / £12
11pm - 4am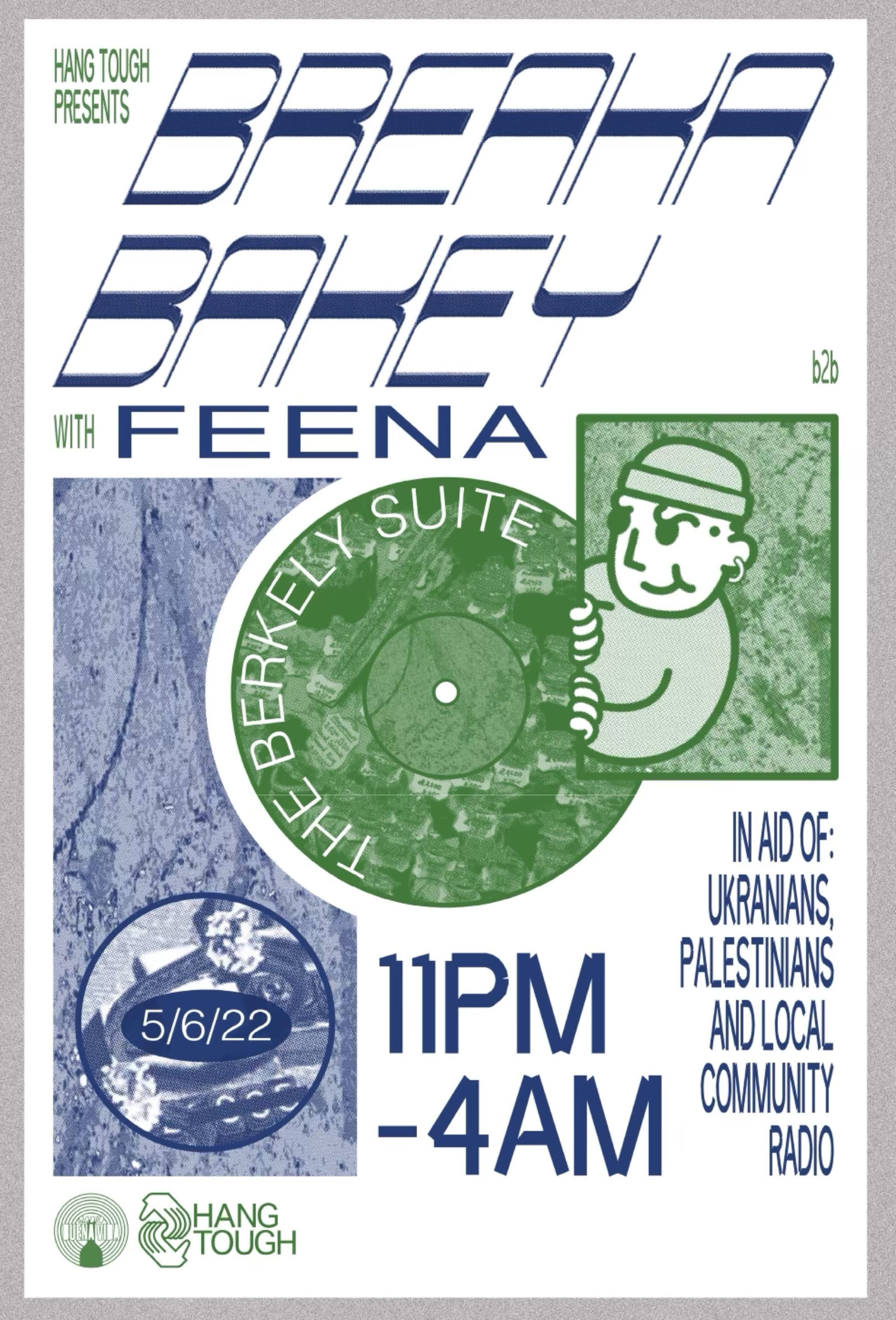 Wakey Bakey, eggs and Breaka
Breaka is a Rinse resident and purveyor of sounds from across the spectrum of dance music. His releases on the likes of Holding Hands, Rhythm Section and his own Breaka recordings appear to be on a never ceasing upward trajectory. His signature sound blends prominent bass lines
and percussive rhythms from all over the globe; with nods to trance, footwork, UK funky and more.
Playing b2b with Breaka is his younger brother Bakey, a producer with releases on Time is now, ec2a & Gimme a Break. This rising star has an unmistakable style which pays respect to a wide array of genres such as jungle, garage and breaks. All of this pulled together contributes to an aesthetic that feels rooted in UK Club Music.
Following on from a fantastic track on the acclaimed Scuffed Recordings, we're incredibly excited to bring you Edinburgh local Feena. Programmer at EHFM and resident at Miss World, Feena recently featured on Lobster Theremins radio show and has supported the likes of Interplanetary Criminal and Sherelle.
A great way to round off what is sure to be a class weekend in Glasgow, do yourself a favour and take Monday off to cut a few more shapes
Limited tickets starting at £8.