HEALTHY w/ Willikens, Wilkins & Wilkes
Lena Willikens
Nathan Gregory Wilkins
JG Wilkes
£6 online
11pm - 3am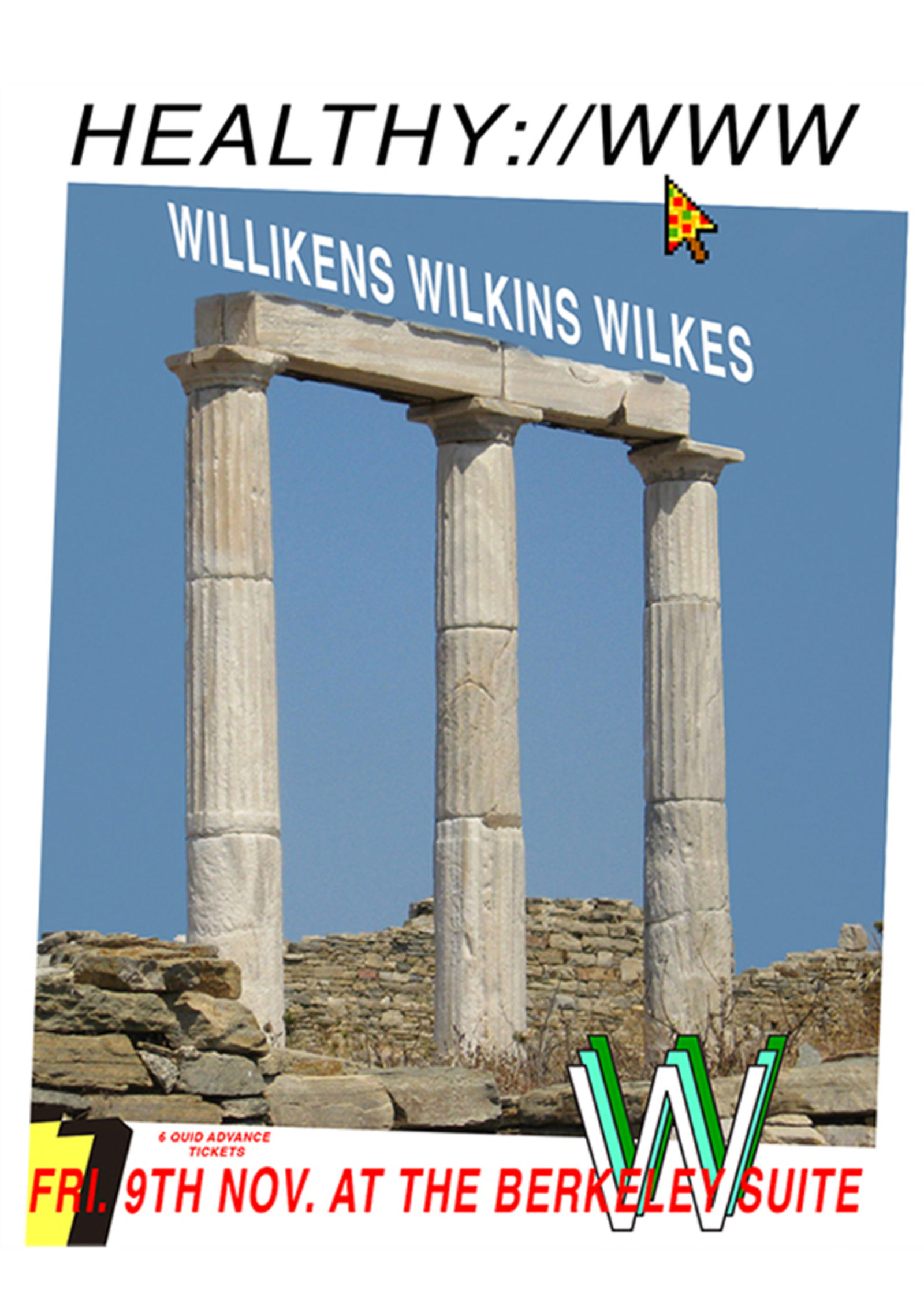 Lena Willikens
Nathan Gregory Wilkins (Cowboy Rhythmbox)
JG Wilkes (Optimo (Espacio))

HEALTHY surfing the information superhighway w 3 online heavyweights b2b all night long for the WWW party, our biggest yet 

💻 lena WILLIKENS 
resident at salon des amateurs, düsseldorf. one of the best dj's on the internet

💻 nathan gregory WILKINS
approx 50% of cowboy rhythmbox, does the channeling show on nts w ivan smagghe. healthy favourite

💻 jg WILKES
you know him he been doing optimo for years. 


www.b2b2b2b2b2b2b2b2b.com 

ALL ADVANCE TIX ONLY SIX POUND!!!