HORSE MEAT DISCO [5AM SPECIAL]
HORSE MEAT DISCO
OOFT!
£10 ON THE DOOR
11pm - 5am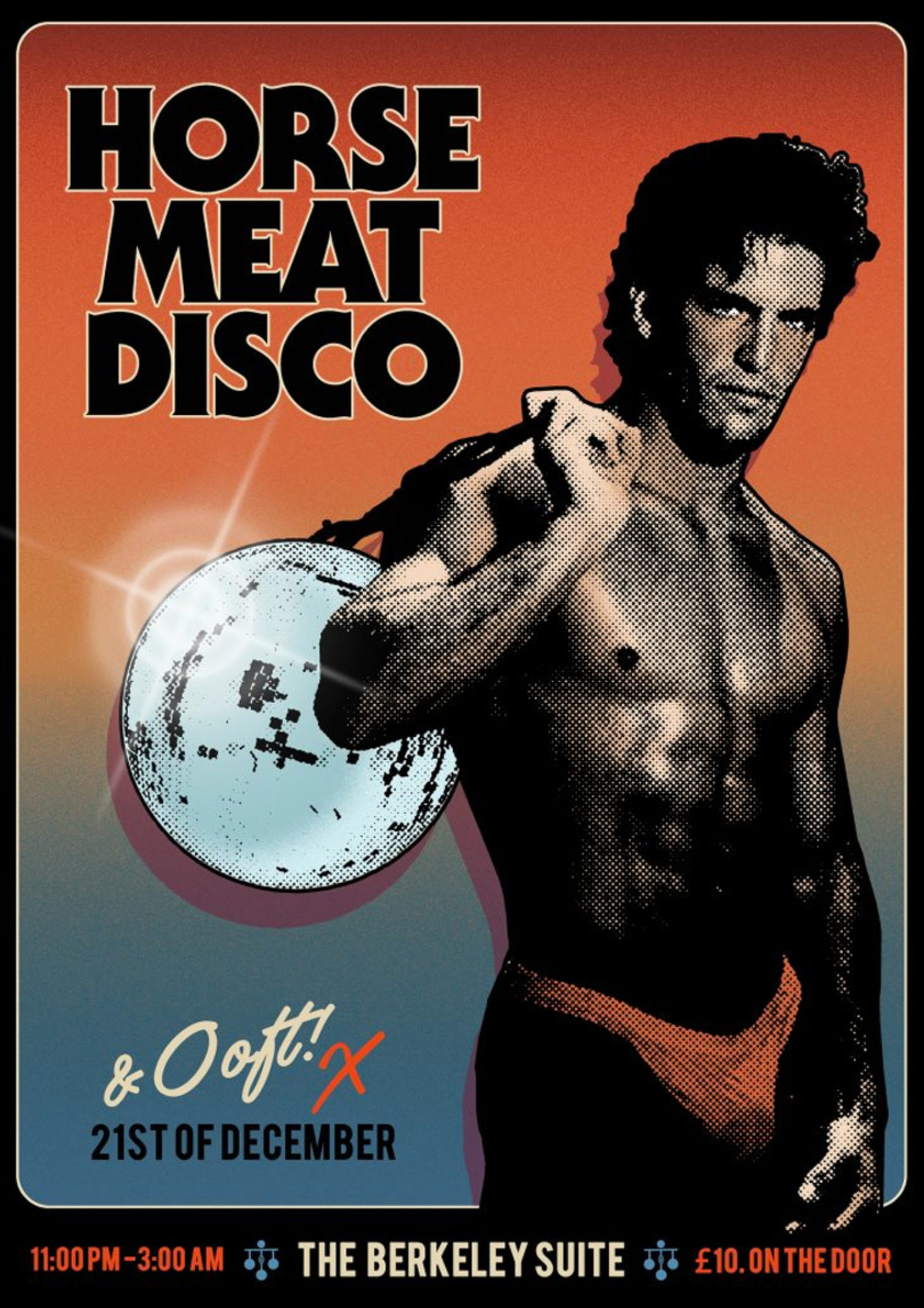 THE FINAL HORSE MEAT DISCO of 2019!
23.00-05.00

As we wave goodbye to 2019, we welcome back our old pals Horse Meat Disco for one final get down of the year. They have soundtracked so many unbelievable nights here at the club and their December shows are always special.

With OOFT! on warm up duties and Horse Meat taking the reins after this is shaping up to be as debauched a December evening as they come!

----
ENTRY
£10 On the door, first come first served.
We will also be holding a re-entry point at 2am for anyone who has missed out.