Italo Disco Legacy Screening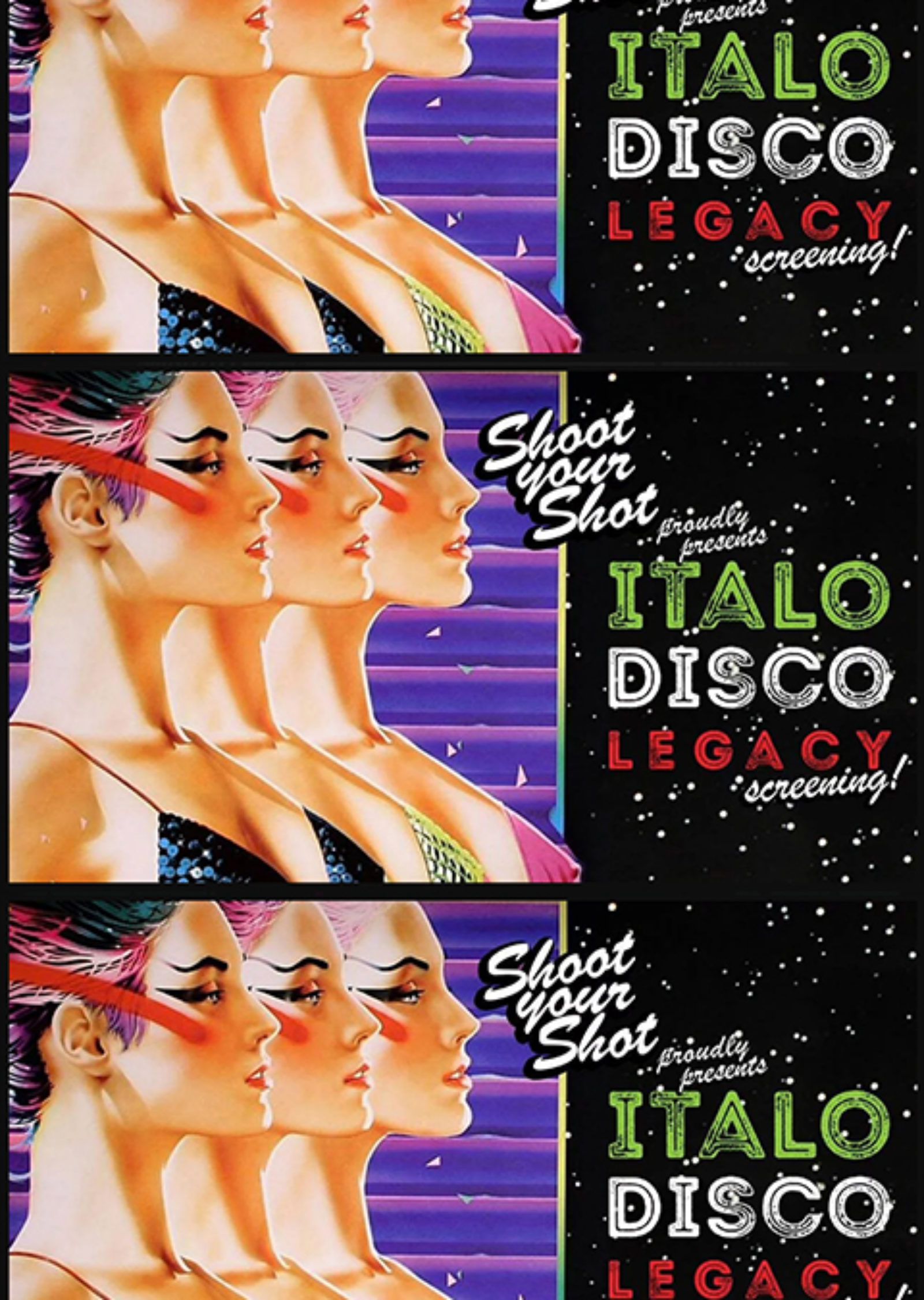 19.45 - Doors
20.30 - Screening Begin
22.00 - Screening End
23.00 - Italoween Afterparty
SHOOT YOUR SHOT proudly presents another screening of Italo Disco Legacy to Glasgow! This is in collaboration with The Berkeley Suite before the legendary party, Italoween !
A journey into the past and the future of Italo Disco music through the stories of the original 80's heroes and cult DJs and the voice of the new generation of artists, radio broadcasters and fans ready to carry on the Italo Disco Legacy.
Featuring interviews with Fred Ventura, Rago & Farina, Flemming Dalum, Steen Gjerulff (Body Electric), The Hacker, DJ Hell, Alexander Robotnick, Scotch, Albert One, Ken Laszlo, Martinelli, P. Lion, Koto, Brian Ice, Fancy, Brand Image, Marcello Catalano, Linda Jo Rizzo, Italove, Surf Dancer, Roberto Turatti, Sandro Codazzi, Daniele Baldelli, Beppe Loda, Marcello D'Azzurro, I-F, Otto Kraanen (Bordello a Parigi), Intergalactic Gary, David Vunk, Alden Tyrell, DJ Overdose, Tero & Kristiina Männikkö, Gwen De Bats (Radio Stad Den Haag), Mark du Mosch, Black Devil Disco Club, Francisco, Lorenzo Cibrario (Red Gallery London).
The world premiere of Italo Disco Legacy took place in Berlin on 11 January 2018 at the legendary Berghain club. The film has been released on a limited edition DVD along with a double vinyl soundtrack compilation by the German label Private Records and the Italian label M.C.L. (Musica di un Certo Livello).
TICKETS ARE LIMITED. FREE ENTRY TO ITALOWEEN AFTER!