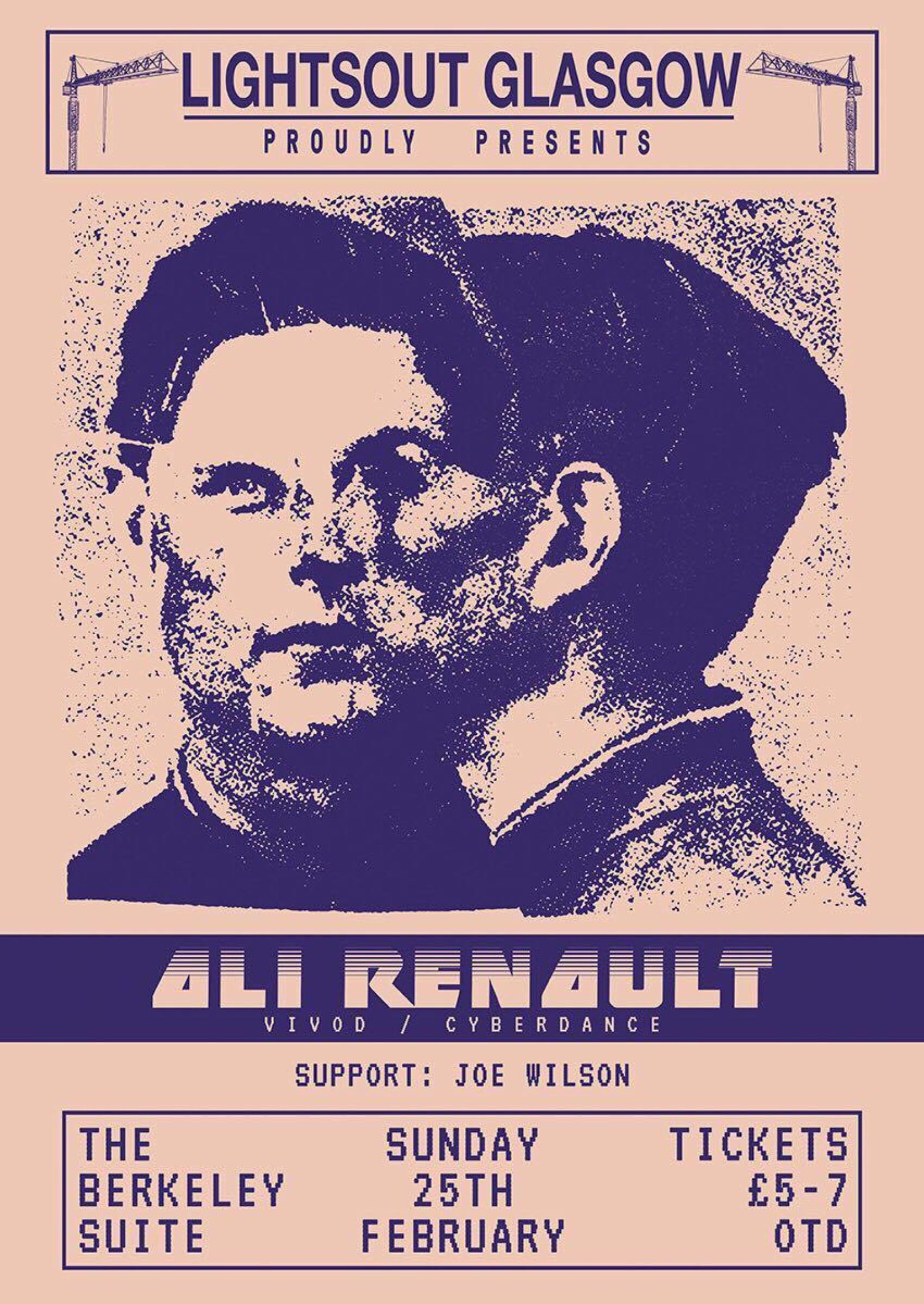 2018 sees us grace the gracious Berkeley Suite basement; playing host to none other than Vivod and Cyberdance bossman Ali Renault! 

Cyberdance is a renowned Italo label, launched in 2005 by Ali, Casionova, Tommy Walker 3 and Mark du Mosch. The label has featured jaded releases from Ali himself; alongside other pioneers such as Perseus Traxx, Antoni Maiovvi and Brassica, to name but a few.

Ali since then has gone on to create his own label; Vivod. Vivod's most noteable recent releases have came in the form of Skatebard's "Forgotten Woods" EP as well as Ali's own "Afterlife". The track "Afterlife" itself being a personal favourite, can only be described as an 8 minute journey of balearic bliss.

Support from our own Joe Wilson on the night.

Limited £4 Early Bird Available now on Eventcube!