Loose Joints 3rd Birthday with Violet
Violet
Loose Joints
£
11pm - 3am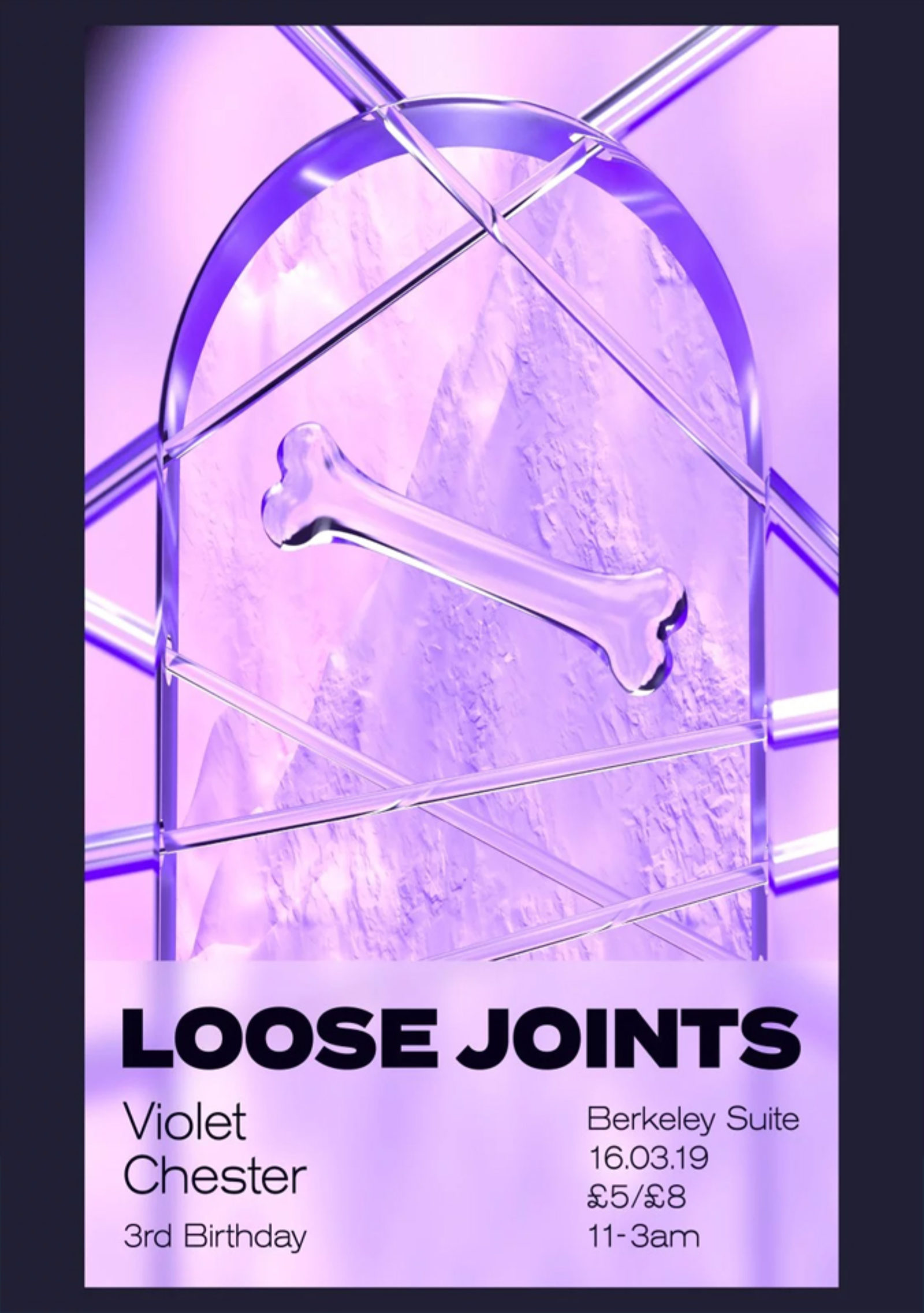 We're extremely thankful to still be running parties at The Berkeley Suite three years down the line - to celebrate we're bringing Violet down to the North St. basement.

Much attention has been given to the vibrant electronic music community in Lisbon of late, and Inês Coutinho, a.k.a Violet, has established herself as a crucial figure. She's given a platform to many Portuguese talents through her label and through Rádio Quântica, a station she runs with Photonz. Starting off in London, it moved to Lisbon in 2016, and quickly became the city's answer to NTS Radio, boasting a wide-spanning range of contributors. As a label head, she's released consistently fantastic music from artists such as BLEID, Almatay, Ciel and a particularly stand-out EP from Eris Drew and Octo Octa.

As a producer, her output has found a home on the likes of Love On The Rocks and Cómeme, as well some stand-out releases on her own naive. Her sets are energetic, dance-floor focused and non-pretentious: playing host to heavy Chicago house records, percussive drum tacks, UK-leaning bass styles and even the occasional Cardi B number. Her pedigree as a DJ has seen her play at some of the best parties globally, including extremely well-received sets at institutions such as Field Maneuvers. We're looking forward to continuing the trend at The Berkeley Suite!

On support will be Loose Joints own Chester, who has considerably less achievements but is well up for it.