Loose Joints Halloween with D. Tiffany
Loose Joints
D. Tiffany
£7
11pm - 4am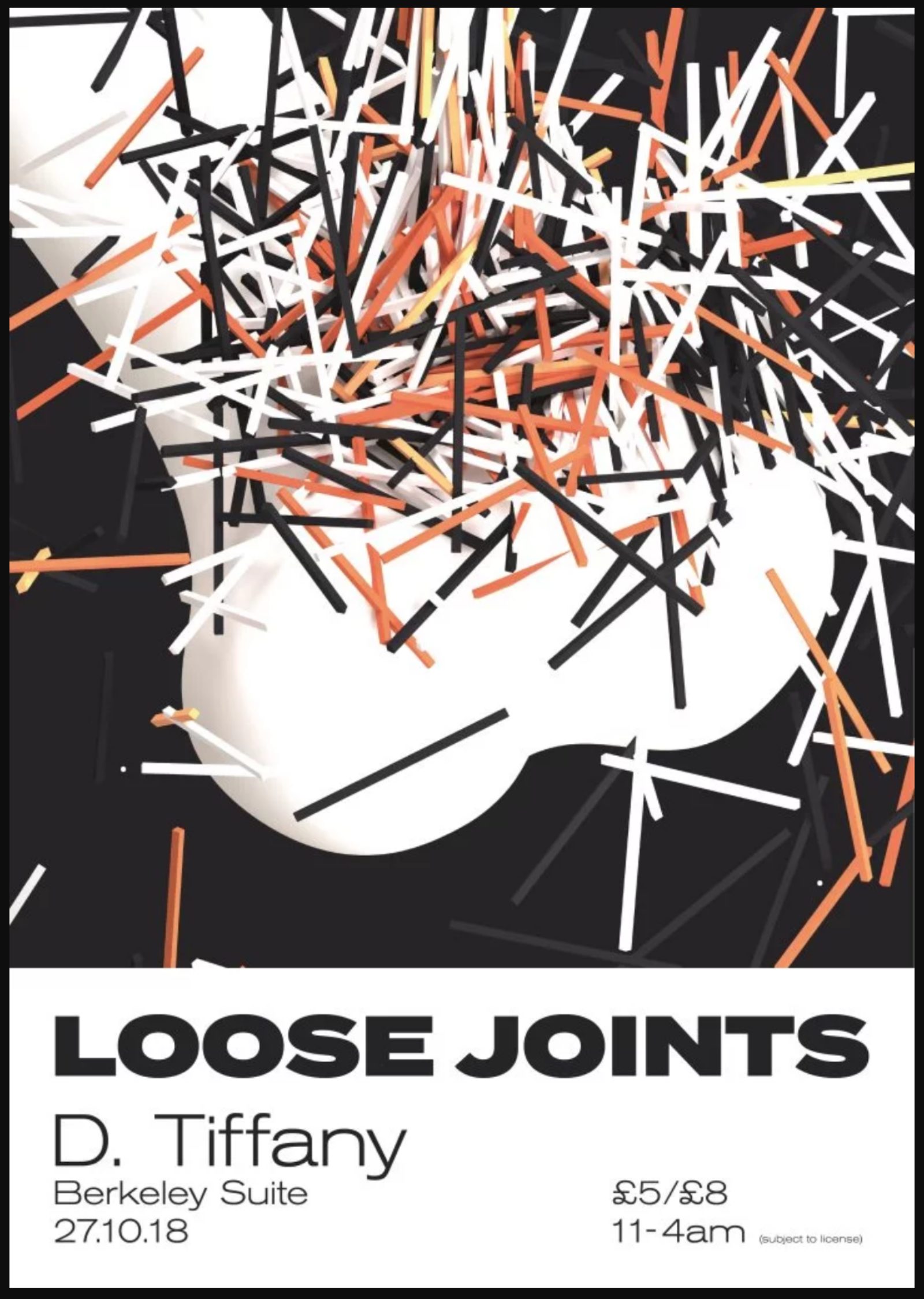 We're bringing another rising talent to the Berkeley Suite in the form of one of the current stars of the Vancouver scene - D. Tiffany.
Her productions are varied and hard to classify, ranging from dreamy and hazy sounds, to articulate and intrinsically produced dance floor efforts. She's released solo and collaboratively on labels such as 1080p, Pacific Rhythm and Isla - which released her latest EP, lush, mind-bending and unpredictable breaks - as Ambien Baby with fellow Vancouver artist NAP, much in the style of her alias, DJ Zozi. 
As a DJ, this versatility is further displayed, able to comfortably switch between tempos, energies and genres. As shown in spectacular mixes such as her recent effort for Bizarro Blends, and her live mix from her performance at Oscillate in the ://about party (about blank) garden. We're excited to see this variety and quality in The Berkeley Suite basement for what will be D. Tiffany's Scottish debut. 
Dress up is strongly encouraged. Loose Joints DJs in support, and a 4am finish subject to license.
Oscillate mix: https://soundcloud.com/oscillat_e/oscillate-recording-n03-by-d-tiffany
Bizzaro Blends mix: https://soundcloud.com/bizarro-recs/bizarro-blends-15-d-tiffany