Loose Joints - Miss World, Guesthaus
Loose Joints
Miss World
Guesthaus
£5
11pm - 4am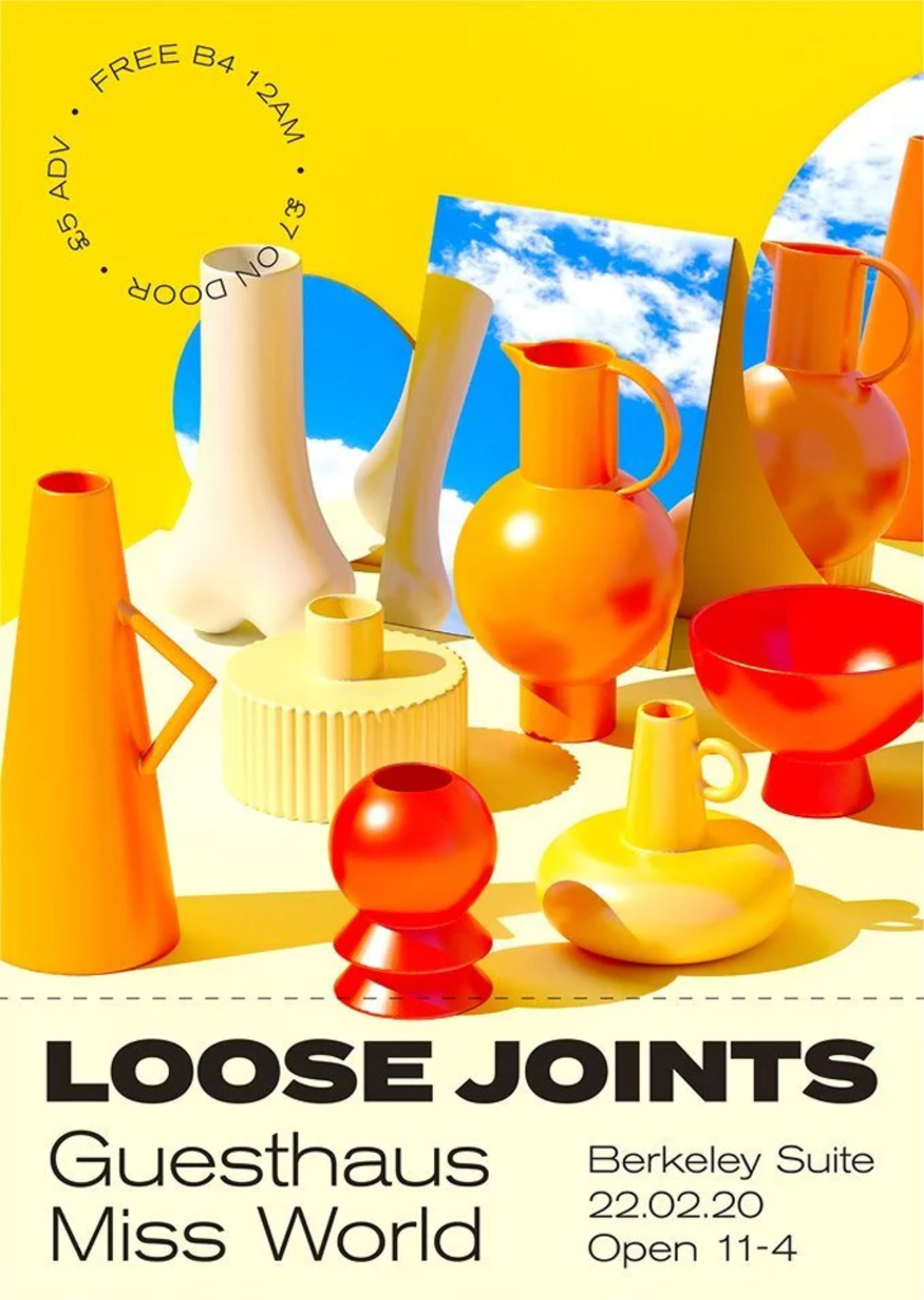 First up for us since seeing the new decade in at our North Street home is an east coast double header with Guesthaus and Miss World!

Stu and Declan have taken their raucous Dundee club attitude global, outsourcing the vibe to the likes of London and Cairo. They've hosted then beneath-the-radar talents such as Identified Patient, Courtesy, Perko (fka Bleaker), Anetha and The Burrell Connection, establishing themselves as taste-makers along the way. Expanding their sound, recent partied have seen Loose Joints and Glasgow favourites Ribeka and Sofay join them in London, and they're soon putting on live performances from AYA and Meuko Meuko. Expect lots from them as DJs - perhaps more, never less.

Miss World are a permanent presence in Edinburgh's parties and radio, putting on sell-out dances at Sneaky Pete's with the likes of worldwide stars in the form of Logic1000, Peach, and Lauren Hansom, as well as a solid range of local artists. When not throwing parties, you can usually find them soundtracking the best parties in Edinburgh + beyond. Representing them on the night is Aphid and Feena.

Advance tickets via RA.
Free on the door before 12, £7 after.