Loose Joints - Nadia Kasiba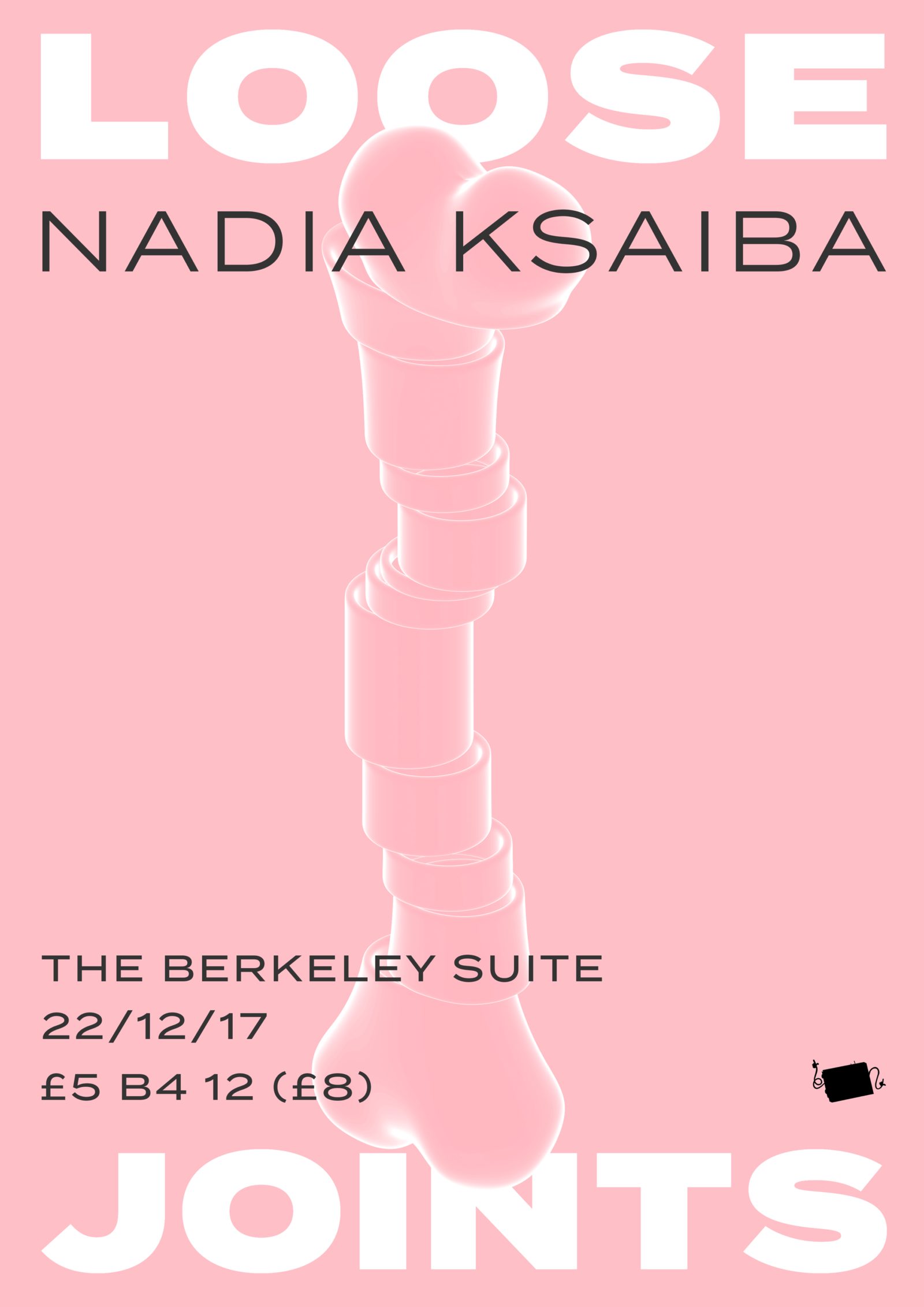 It's our final party of the year. Revelling with us in the Christmas spirit isNadia Ksaiba. A resident of the past Hung Up! nights at the Sub Club, she's well versed in the dancing up here in Glasgow. Her set at the Berghain garden this year was one of our favourites ever, so we're delighted that she's making the trip up from London to play for us in her home away from home. 

All tickets OTD! £5 before 12, £8 after. Get down early to minimise expenditure and maximise pleasure!

❄ Nadia Ksaiba and Dan Beaumont on NTS: 
https://www.nts.live/shows/rhythmconnection
❄ Loose Joints on Subcity Radio: https://www.subcity.org/shows/loosejoints

PS: A special thanks to everyone who has come to our parties and shows this year, and to all the guest DJs and staff. It's been a blast!