LOOSE JOINTS presents PARRIS
PARRIS
LUPINI
NURSE
£8 ADVANCE
11pm - 4am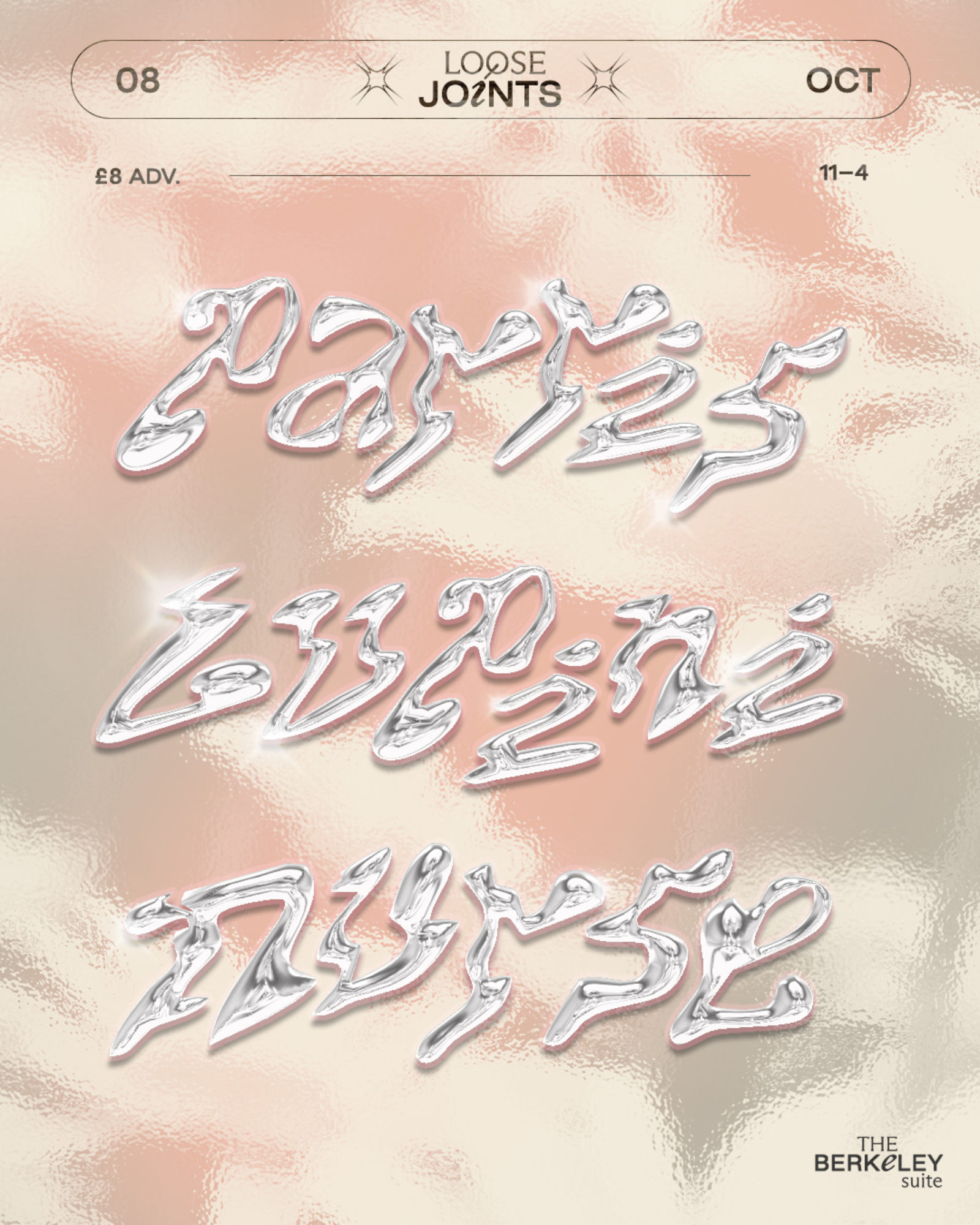 Rolling out again after the summer daze with three certified party starters from across the UK!
PARRIS
LUPINI
NURS
PARRIS
Parris is a producer, DJ and label owner whose creative evolution reflects a decade inside the engine room of UK club music. Taking notes and lessons from the best parties, labels and record shops of the 2010s, Parris' genre-fluid style takes the weight and pressure of sound system styles, combining them with house and techno sensibilities to create a unique take on the breadth of UK dance music. His talents have been not gone unnoticed, with releases on the likes of The Trilogy Tapes, Idle Hands and Hemlock. His collaborative outlet with Call Super for their joint productions, Can You Feel The Sun, has put out some of our favourite releases of the last 3 years. Not limited to the UK, the Hackney born artist has gone from the sweatboxes of London to the best festivals and clubs around the world, and we are very happy to add The Berkeley Suite to the list.
LUPINI
We've always been fans of community radio, so Lupini is well placed to impress, being the station manager of Melodic Distraction, NTS favourite, and regular on Netil. A mainstay, she's been amiably described as "the administrator of the Liverpool music scene". Already a northern favourite, her knowledge and expertise has led to her as a fast rising star in the UK club circuit. She stole the show for our friends over at Miss World in Edinburgh, and we're betting on her doing the same for us for her first Glasgow gig.
NURSE
Co-founder and resident DJ, Nurse takes the long Megabus up from London to play you his favourite stylings. Long overdue!