LOOSE JOINTS with CLUB FITNESS
CLUB FITNESS
NURSE B2B WHEELMAN
£7 ADVANCE / £10 ON THE DOOR
11pm - 4am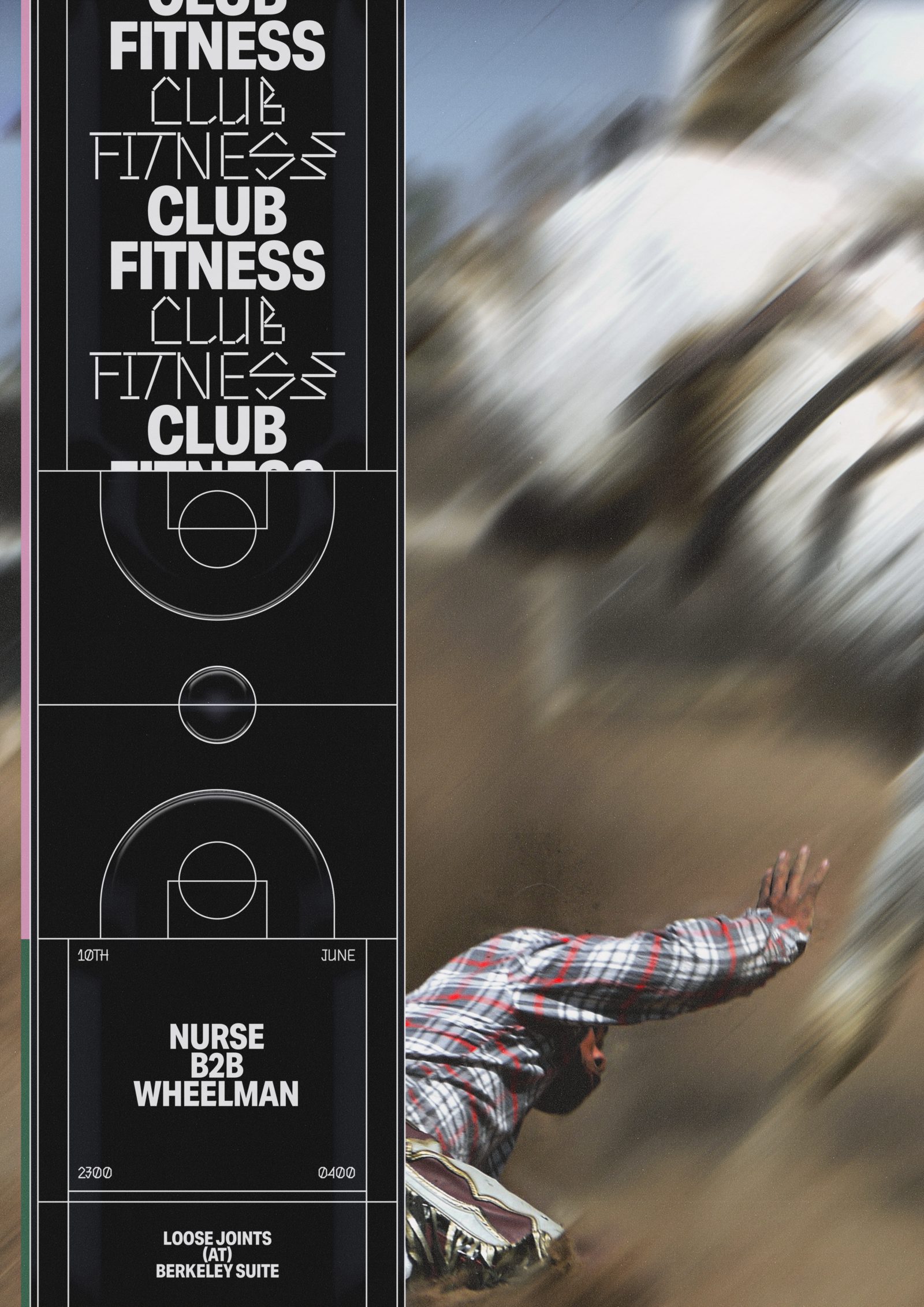 Next up we've got a handful of DJs well-versed in party ignition. Top of the range club music guaranteed - dancing shoes at the ready!

Club Fitness is a Canadian-born, London based DJ, who followed a natural progression from radio to the club circuit. Starting out on university radio show of the same name, which then later became her moniker, she quickly sealed a reputation as a cult rave icon. Living up to the name, she's now a resident at Corsica Studios, where she consistently displays her brilliant versatility, flawlessly bending genres and vibes from UK rave, techno, acid, trance, house and jungle for proper club dynamism. Expect high energy grooves, ethereal melodies, and a few curveballs to keep you guessing- a true tour de force in getting the club moving, an accolade to which we can testify! If you don't trust us by now, check killer mixes for the likes of Daisychain, Truancy and Mixtape Club.

Also joining is a tale old as time - Nurse b2b Wheelman. Since becoming friends in a now mythical social media hangout for a ragtag of Glasgow-based party heads, the two have been found playing together in booths up and down the country, including a Caledonian tour roughly 5 years to the date of this reunion. The latter is a regular fixture at Loose Joints in his own right and is blossoming at the moment with his recent critically acclaimed EP "Trompe L'oeil" lovingly and accurately described as "sumptuously heavy UK broken techno" by RA. A killer DJ to boot, come down watch him put our resident Nurse through his paces, as he journeys up from London - long overdue.
Adv. tickets through RA. 4am finish.

Gender neutral toilets in place