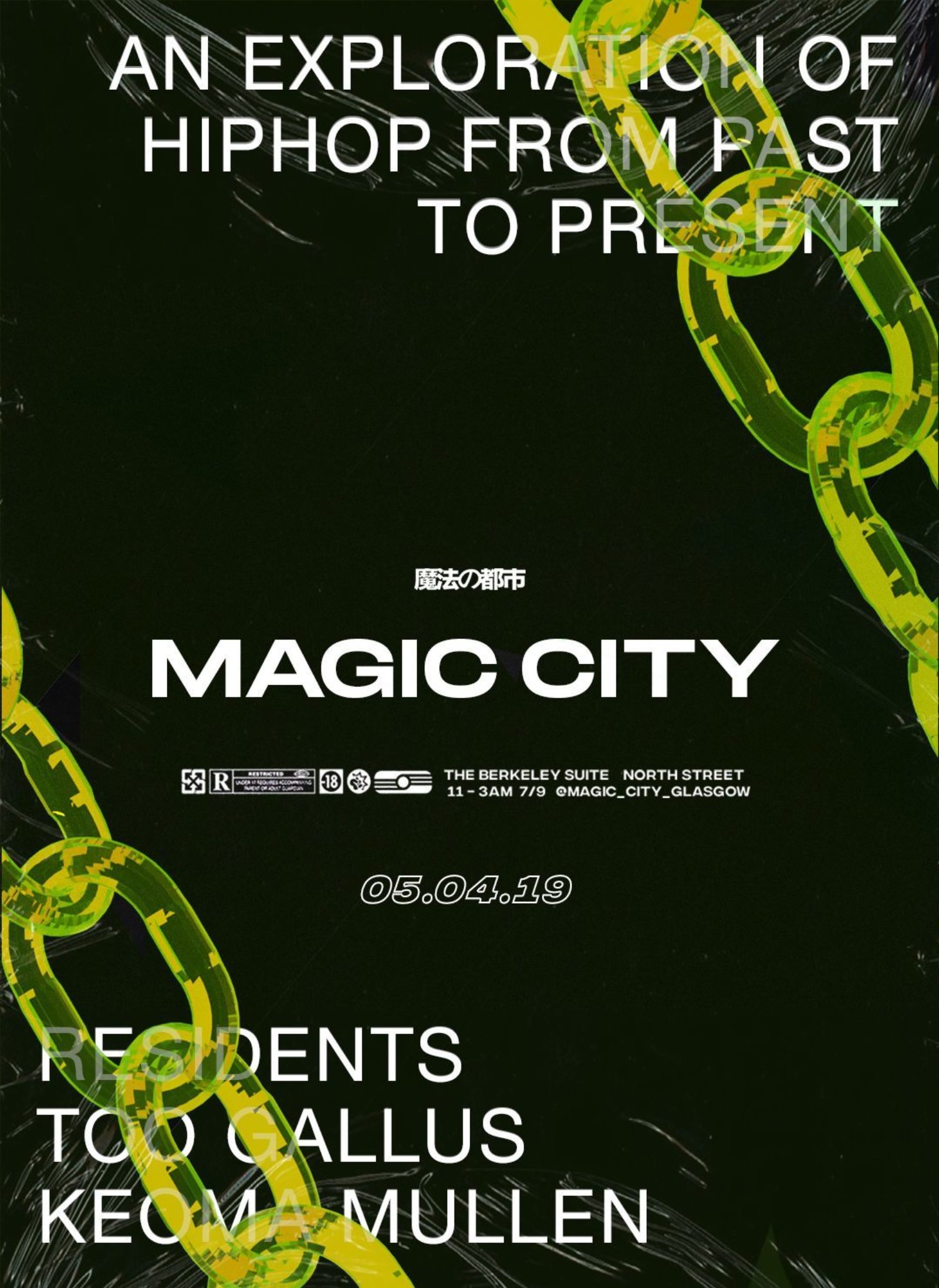 L I N K U P ~ 

Issa FACT that no one knows how to get a Magic City crowd moving quite like our residents - Which is why this April we're linking up for a Residents assassination on all things Hiphop, RnB and Grime back at our home in the Berkeley Suite basement.

Mully Kush - Known for nostalgic rhythms and OG bangers will be giving us an education in all things hiphop and RnB from past to present. Joined by Guests Valdo and DCLN we know hes gonna have a few tricks up his sleeve.

King Keoma - The undisputed heavy weight champion of RnB jams, Keoma serves up a dizzying catalogue of Bedroom joints which never fail to get the gyals moving. 

Too Gallus - Its a full scale Trap attack when Too Gallus steps to the booth. Bringing a mind blowing visual show soundtracked by the biggest and baddest in hiphop and grime from the future and beyond.