Magic City - ICE BOX
Too Gallus
Mullen
Ira
£
11pm - 4am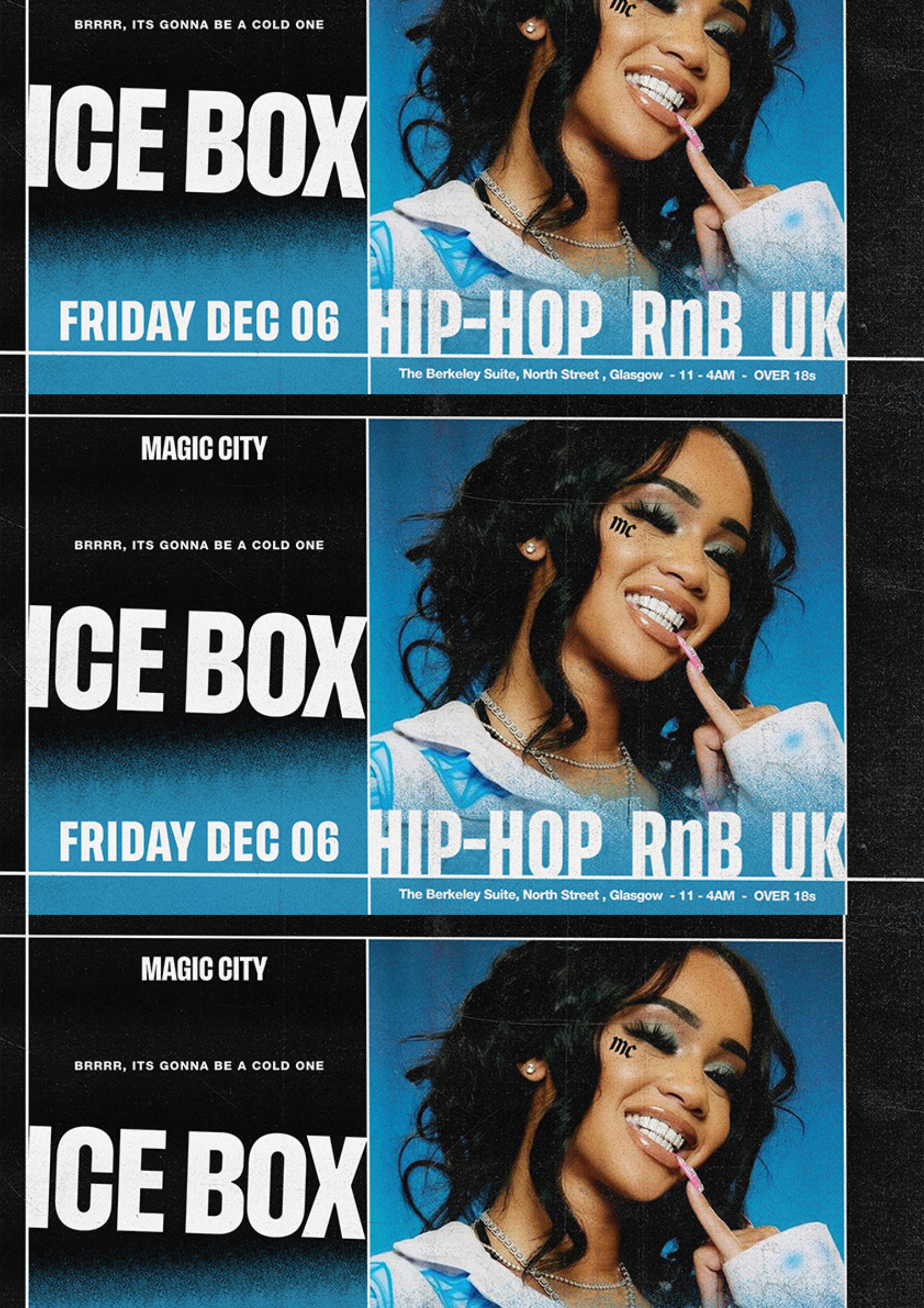 >>>>>> BRRRRRR ITS GONNA BE A COLD ONE!

You've waited all year and now its here - our annual winter party is back at the Berkley. Turn the temperature down and put that ice on cause we're getting cooooold. You know nothing says christmas like 5 hours of banging hiphop.


>>>>>> SOUNDS

MAGIC CITY

Our Residents and fired up and ready to bring the iciest tracks all night. Too Gallus, Mullen and Ira serving up Dirty dancehall, slowjam killas, 00s RnB gold, Hot hiphop anthems and UK flavour aaaaaaall night long.

>>>>> ENTRY

6 B-4-12 for y'all tryna save some Ps, 8 after for all the ballers.

>>>>> RULES

Magic City is a family, and as such we treat everyone at the party with respect, Please be respectful of any and all other people at the party, we have a zero tolerance policy for ANY sort of discrimination or shitty behaviour - SO DONT BE A DICK SON.


It might be an Icebox but you still gotta dress to sweat.