Magic City - NEON LIGHTS
IRA
Vale
Mully & Keoma
11pm - 3am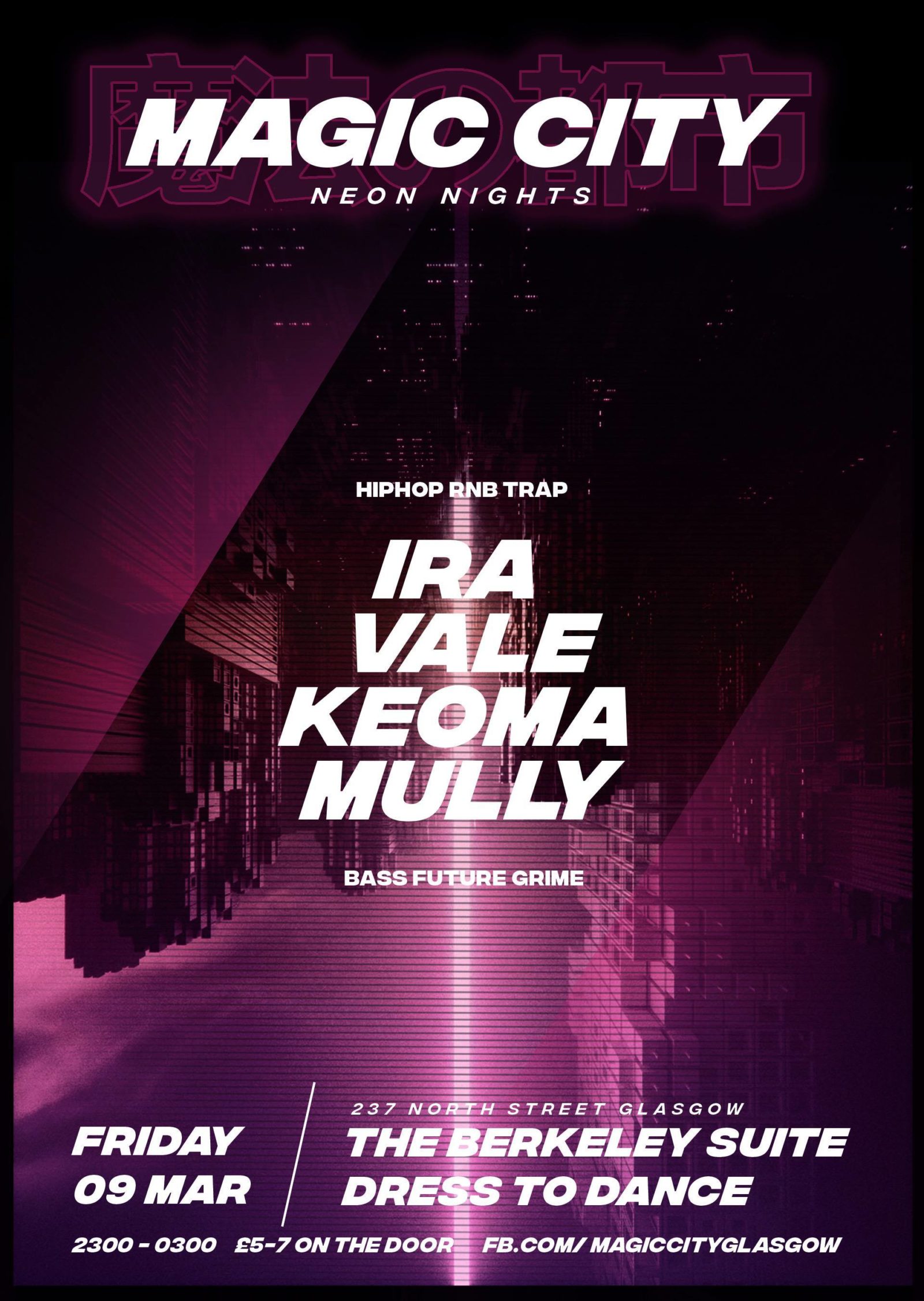 N e o n n i g h t s ~

we're back in the Berkeley this march for an AV show take over and we're recruiting none other than young and all round good guy Ira to noise up di dance. 

we'll be carrying on the party from the MURLO AV – Glasgow Show for all those not ready to call it a night.

If you aint been to MC before then heres a few things you gotta know.

>Its WARM fam, wear a t-shirt, dress to sweat. 
>Its Rowdy. 
>Its maximum energy from 11, so turn up early. Dont rock up 1.30 cause you've been getting lit in the flat. Pres is DEAD.