Magic City - S-Type / The Blessings & more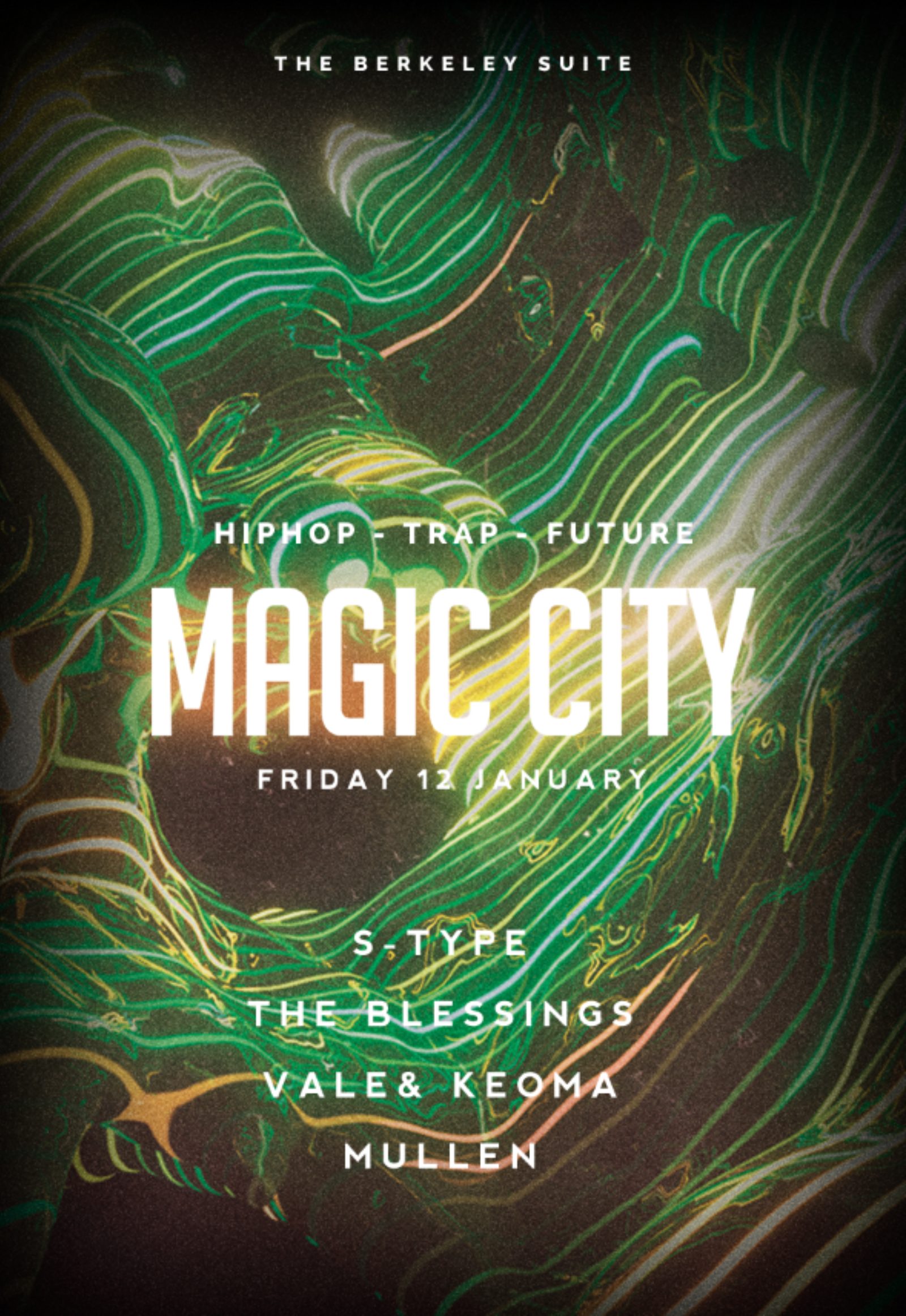 We're bringing it back to the berkeley for our first party of 2018 and its gonna be a maaaaadness! We'er bringing not 1 but 2 lucklme legends to the booth. Call your plug and get the goods delivered cause its gonna go DOWN.


If you aint been to MC before then heres a few things you gotta know.
>Its WARM fam, wear a t-shirt, dress to sweat. 
>Its Rowdy so dress to dance. 
>Its maximum energy from 11, so turn up early. Dont rock up 1.30 cause you've been getting lit in the flat. Pres is DEAD. 


SOUNDS
__________ S-type 
Local hero and production powerhouse S-Type returns to the booth. Known well in the glasgow scene and internationally for his heavy hitting EP Rosario as well as tracks alongside the likes of alunageorge and yung gud, expect future sounds and the hardest anthems.
_________ The Blessings 
Its not every day you get to have the founder of the countries hottest label in your booth. Having worked alongside Hudson Mohawke, S-type, Rustie, Baauer, Inkke, Cashmere cat and many more its needless to say this is gonna be a wild ride.
__________ Residents - VALE & KEOMA & MULLEN
Residents Vale, Keoma and Mullen return to the booth to tear it up. Blending new school trap with old school flavour, our residents arsenal carries everything needed to get a crowd going. Expect everything from party bangers to soundcloud gems.
VISUALS 
As always Too Gallus and Slouch will be teaming up to bring you a mind bending visual display. Back on full force for 2018 our full club production will be back bringing you those neon magic city vibes you love so much.
_________________
£5/7 
Doors open at 11 and we fill up EARLY. 
HIPHOP // TRAP // RNB