Magic City - Second Birthday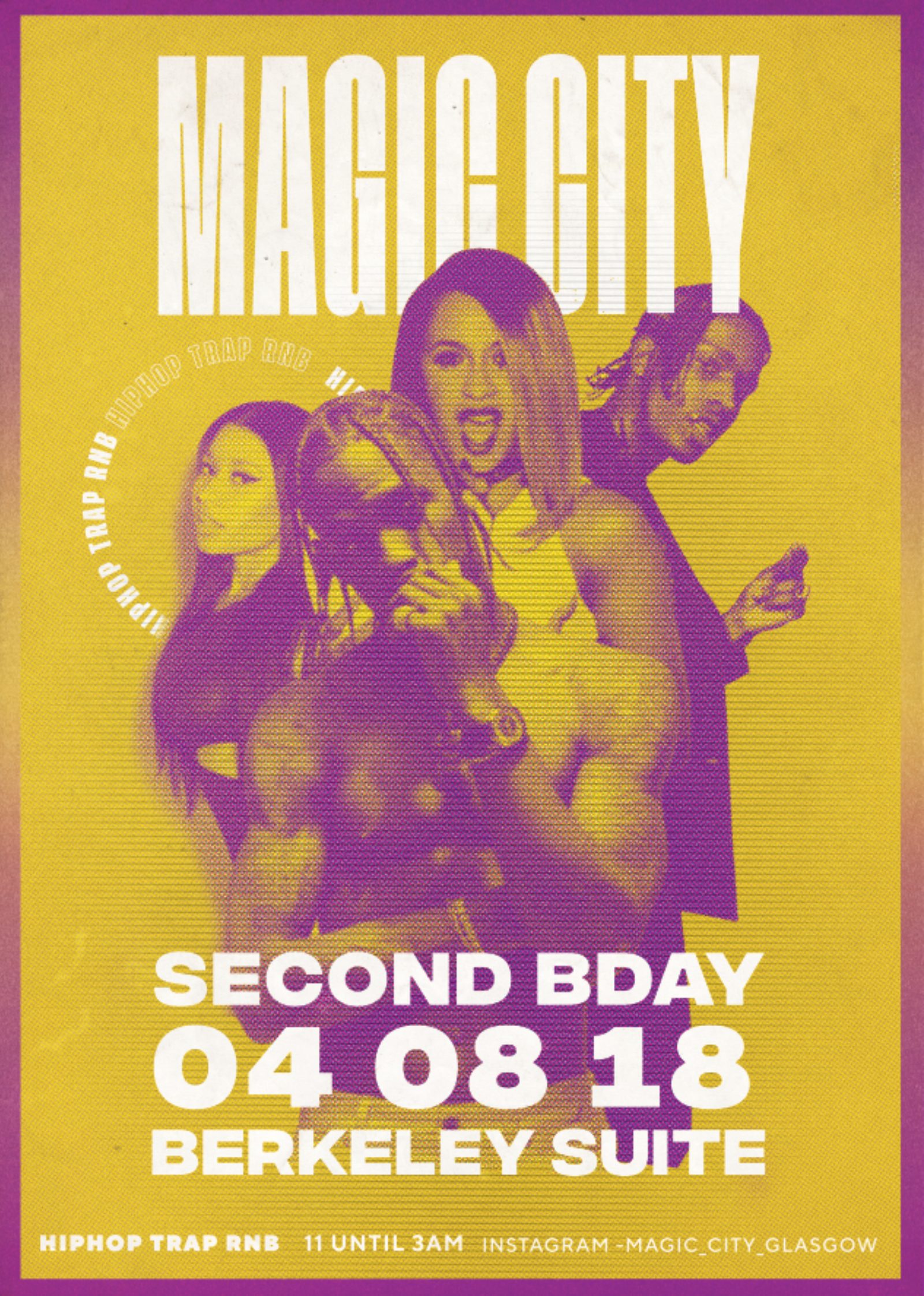 >>>>>> SECOND BIRTHDAY PARTY

Its been a mad 2 years to say the least and we cant think of any better way to celebrate than by throwing our biggest and wildest party yet. You guys have brought the most energy over the last 2 years, coming to party every month and making every event something special. 
We cant think of any better way to repay you than by throwing a massive birthday party! 
We'll be hosting a special Pre-party for Magic City loyals and regulars in the Berkeley suite to kick things off- more details of that will be released soon! 
Expect a night of wild guests, mind blowing production and visuals and a few surprises thrown into the mix 
>>>>>> SOUNDS 
DIJ & KTAB
It would be a weird site in Magic City to look out from behind the booth and not seen Khadija and Adam at the front giving full energy so we cant think of anyone else more suited to come kick off the festivities and warm us up. Adam promises UK sounds and Wifey riddims, so we know its gonna be worth coming early for. 
MAGIC CITY FRIENDS & FAM 
Our Residents and friends will be taking the helm for the rest of the night, bringing the biggest and baddest in Hiphop and RnB, serving everything from those 00s Ja-rule and ashanti classics through to the freshes Trap and Hiphop sounds and everything obscure in between. 
Dont be surprised to see a few familiar faces helping us kick it up level.
>>>>> WHAT ITS ALL ABOUT
Magic City was started 2 years ago to give a home to Hiphop heads through out the city who had found themselves with no where to go. Over the past 2 years we've aimed to bring you best guests, sounds, production and parties we possibly could. We've been given nothing but love in return and we wanna return that love to you by offering you a mad party and another year of taking it to the next level. 
>>>>> ENTRY 
£5 / 7
We advise getting down early as we fill up early.