Magic City w/ Livin' Proof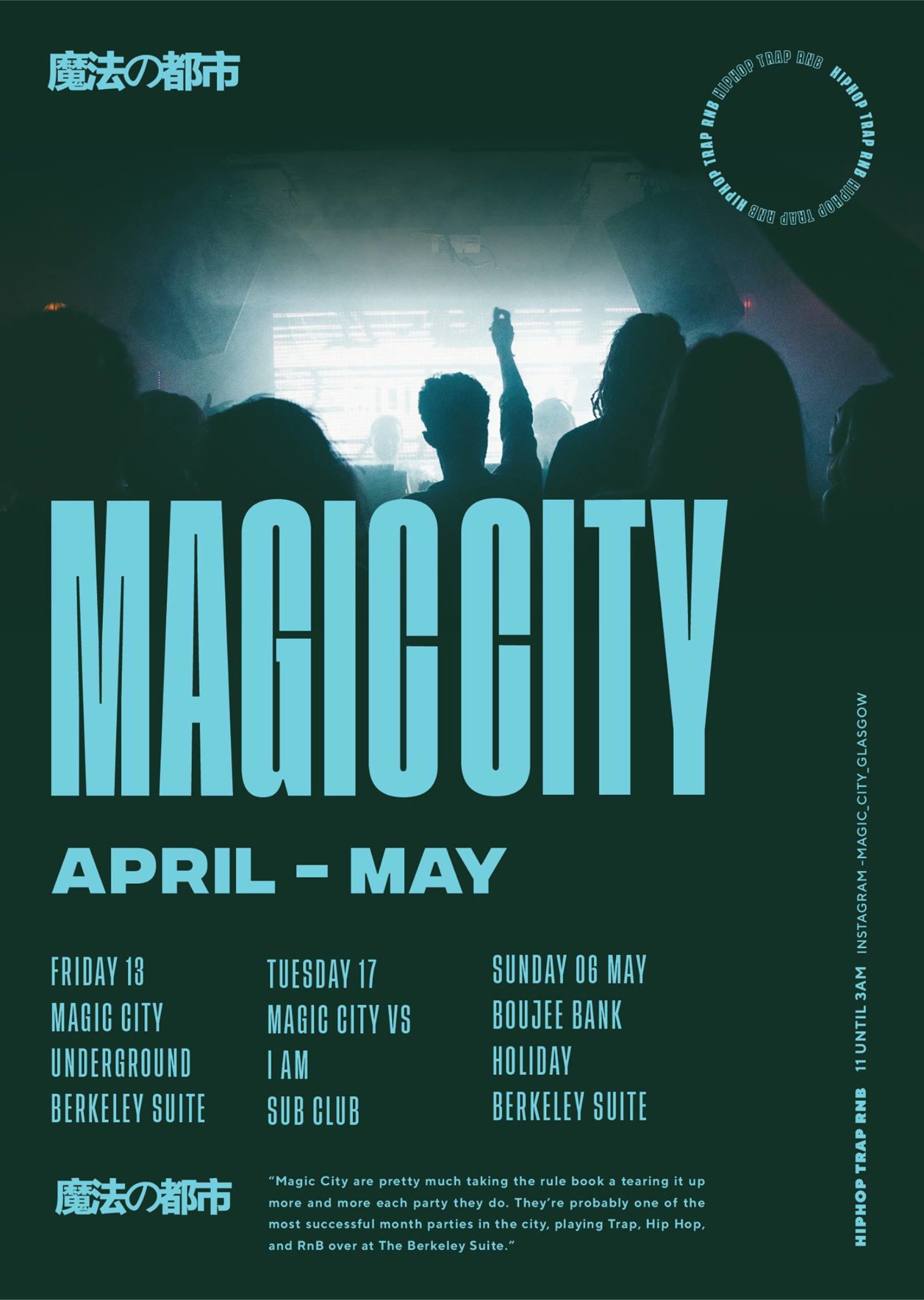 B o u j e e B a n k H o l i d a y ~

We're taking a break from our usual Friday night programming to bring you the biggest, baddest, boujieest bank holiday party GLA has ever seen. Our resident DJs will be bringing that Hiphop and RnB fire Back to Back along side our special guest Raji Rags of Livin Proof

-Livin' Proof do hip-hop parties right. With their fingers firmly on the pulse, the London-based DJ collective are known to swerve the cliches and showcase the best bangers in contemporary rap during their regular NTS shows, Boiler Room appearances and at their renowned clubnights in the English capital.

For anyone who has been to both parties its obvious that Livin' Proof and Magic City are two faces of the same coin and in May we're linking up to see what kind of damage we can do together.
We'll be blending every flavour of Uk and US rap, hiphop and RnB to keep you bumpin all night long.
Issa boujee ting, so dress to kill.