Mind Yer Self with COEO
COEO
Mind Yer Self
£4/ £6
11pm - 3am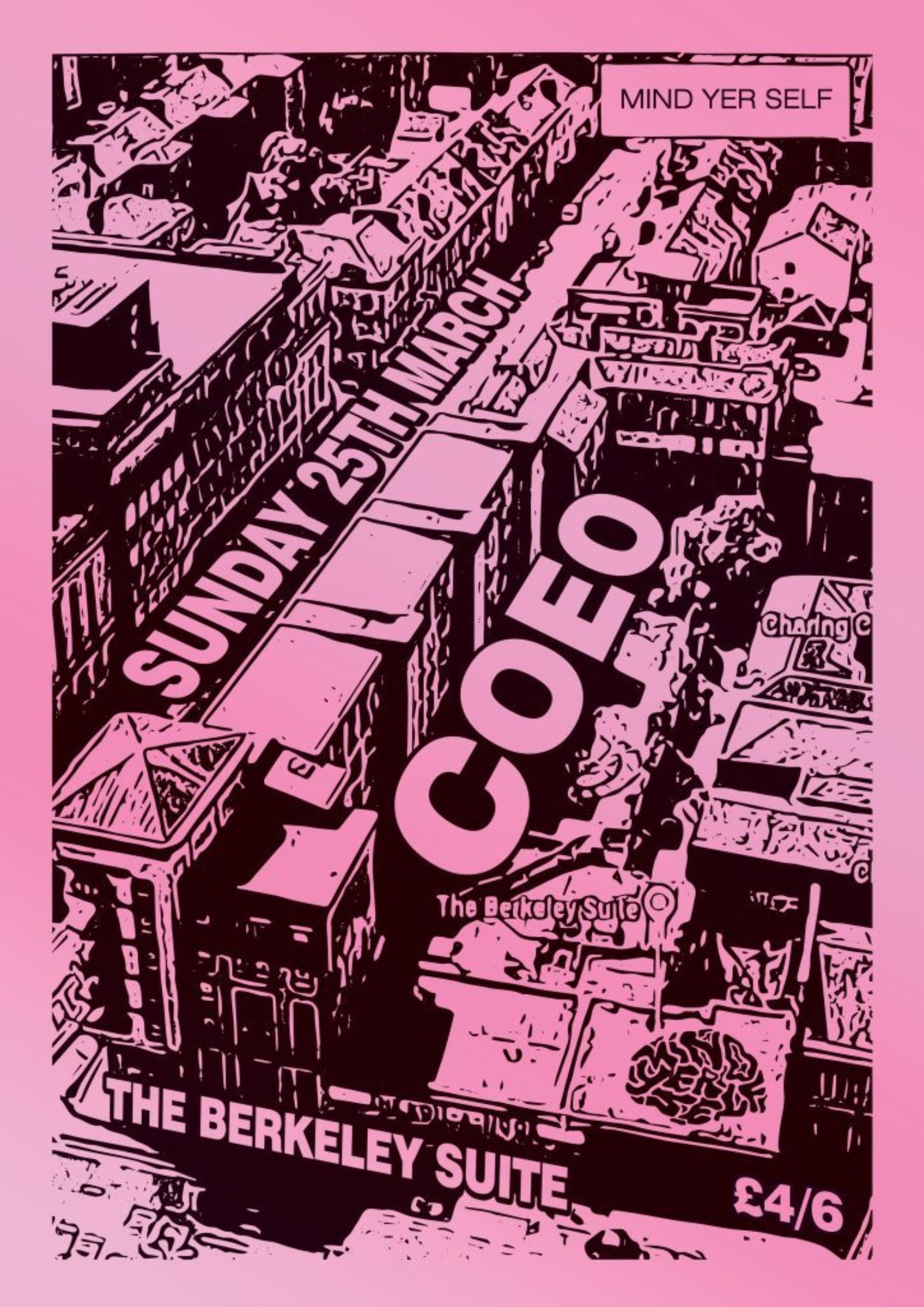 The last Sunday in March sees us turn the momentous age of 1 and is the official start date of summer time to boot!

With this in mind we have sunshine sounds of a hugely talented producer/Dj duo that we have had our eye on for a while; 
COEO 

"The duo itself consists of Florian Vietz and Andreas Höpfl, 2 guys, who met during high school and shared a mutual love for Hip Hop and Soul music. Some years later they fell in love with House music and spent more and more nights Djing in bars & clubs of their hometown Munich. The duo's name, 'Coeo', is a latin expression, which comes up with a deeper meaning: Though hard to pronounce, it can be translated as "to unite" or "to form an alliance" and makes absolute sense for a DJ Duo who's aim is to bring people together on the dancefloor."
They have countless amazing releases on highly regarded labels like Razor n Tape / Lets Play House / Toy Tonic / LaGaffe Tales / Madhouse /
-------------------------------------------
What an inaugural year its been for Mind Yer Self. 
We have witnessed some of our favourites artists (O'Flynn / Earl Jeffers \ Damiano Von Erckert) rock the Berkeley Suite subs and collectively raised an amazing £1,400 for Penumbra in the process! 
On top of this our first 9 awareness posts have reached hundreds of fb members, and we hope this has subsequently been a step towards helping them open up to their friends/family and encourages others reading to do so too!
There is much more in the 2018 pipeline so get involved in the good times and help us blow out our first birthday candle 🎂 🎈 
🎉