Mind Yer Self with ​URULU
​URULU
Mind Yer Self
11pm - 3am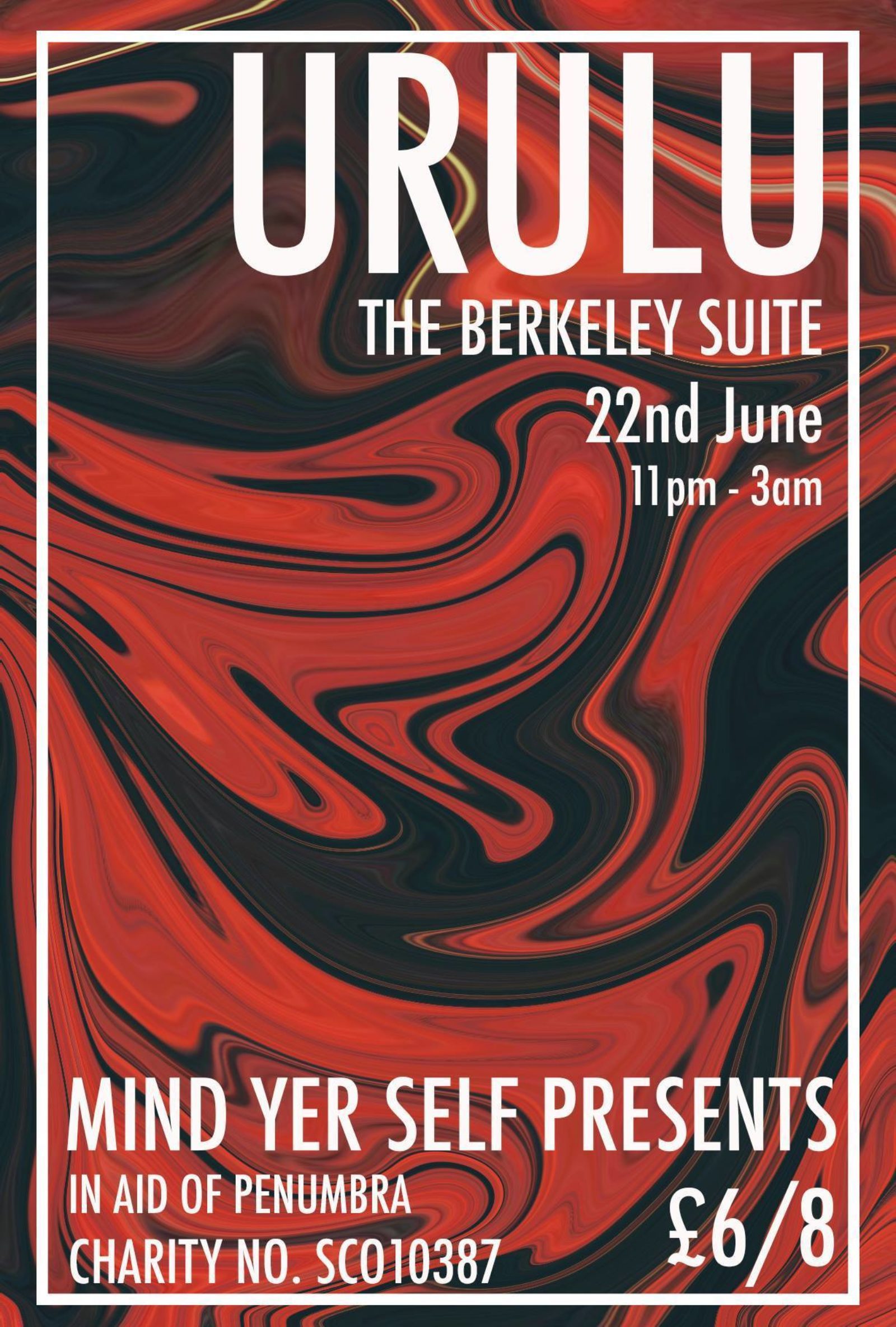 URULU (pronounced "yew ru lew") - hailing from California and producing suitably warm music with pensive chords and inventive rhythms to accompany - has caught the ears of revered Dirt Crew and seen releases far & wide on esteemed labels such as NYC's Lets Play House & Melbourne's Voyage Recordings. 

On top of that, his own label Amadeus has seen accolades of music from the likes of Chaos in the CBD & Cromie. Urulu (Taylor Freels) also produces music under the alias' Kepler Sound District, Señor Friction and Jonny Conga.

Alongside his large and diverse back catalogue, Taylor is a boss on the decks... "armed with the chutzpah to mix gnarlier Detroit and Chicago emanations with modern, envelope-pushing house sounds".
Since the start of MYS we've been pining for him to cross the Atlantic and we're extremely pleased to finally have him over and banging it out on the We Enjoy Sound system!