MYS - Damiano Von Erckert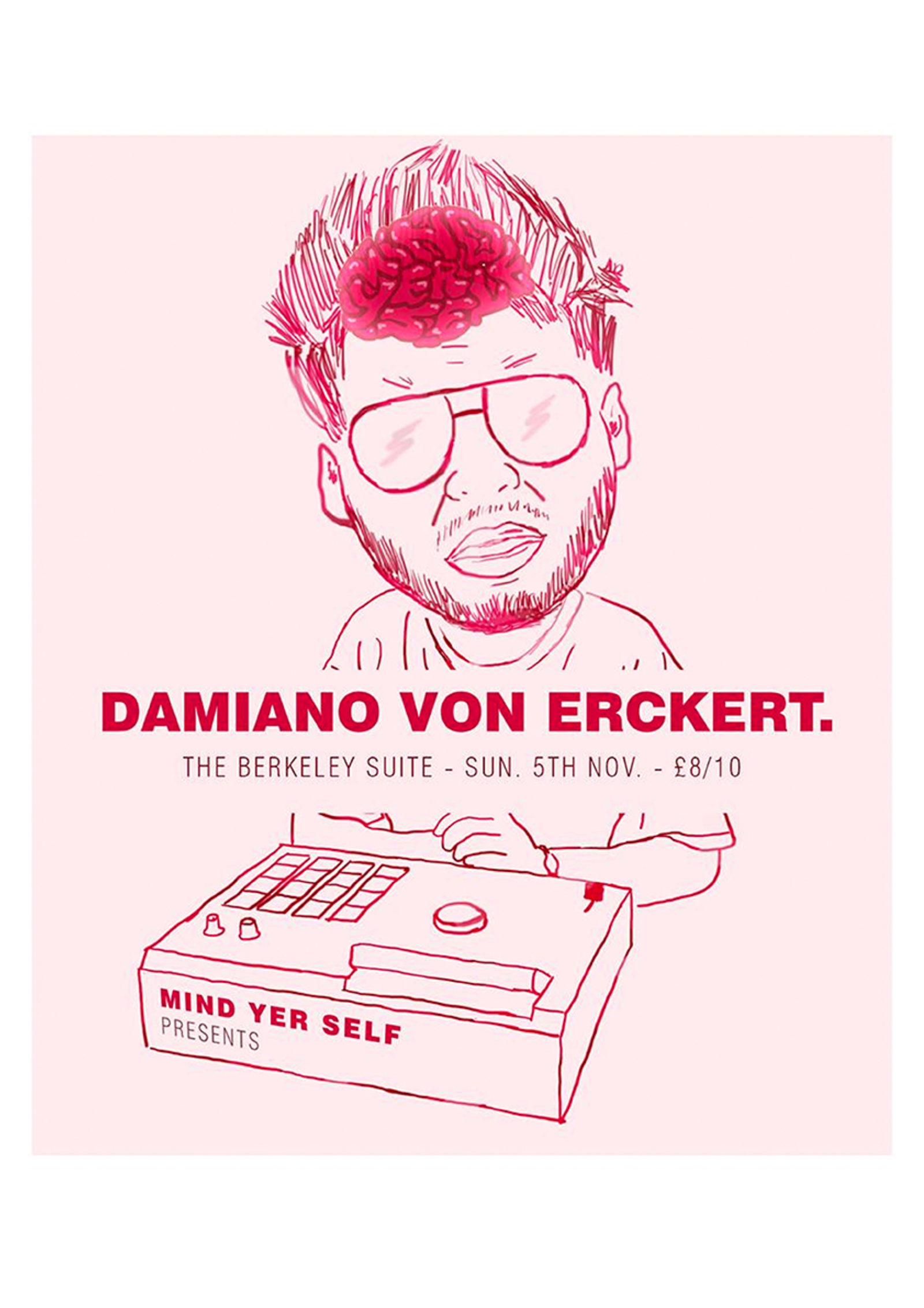 We are back this 5th of Nov bringing Damiano von Erckert to ensure its one to remember

"Born in 1989, Damiano von Erckert is a temporary ambassador of dance music from all decades. As a DJ, his main goal is simple, to make people happy and to have a good time with them."

Alongside his diverse solo album releases "Also Known As Good" & "Love Based Music", Damiano also helms esteemed labels AVA.Records, DVE Records and Tony Travolta Records.
Spanning these imprints you'll find works from various artists such as The Egyptian Lover, Ron Trent, MCDE, Max Graef, Peven Everett, Prosumer and Mall Grab.