NYE w/ Den Haan, The Revenge, OOFT! & more
Den Haan (Live / DJ)
The Revenge
OOFT!
The Yellow Door
Loose Joints
£6 / 10 / 15
9pm - 4am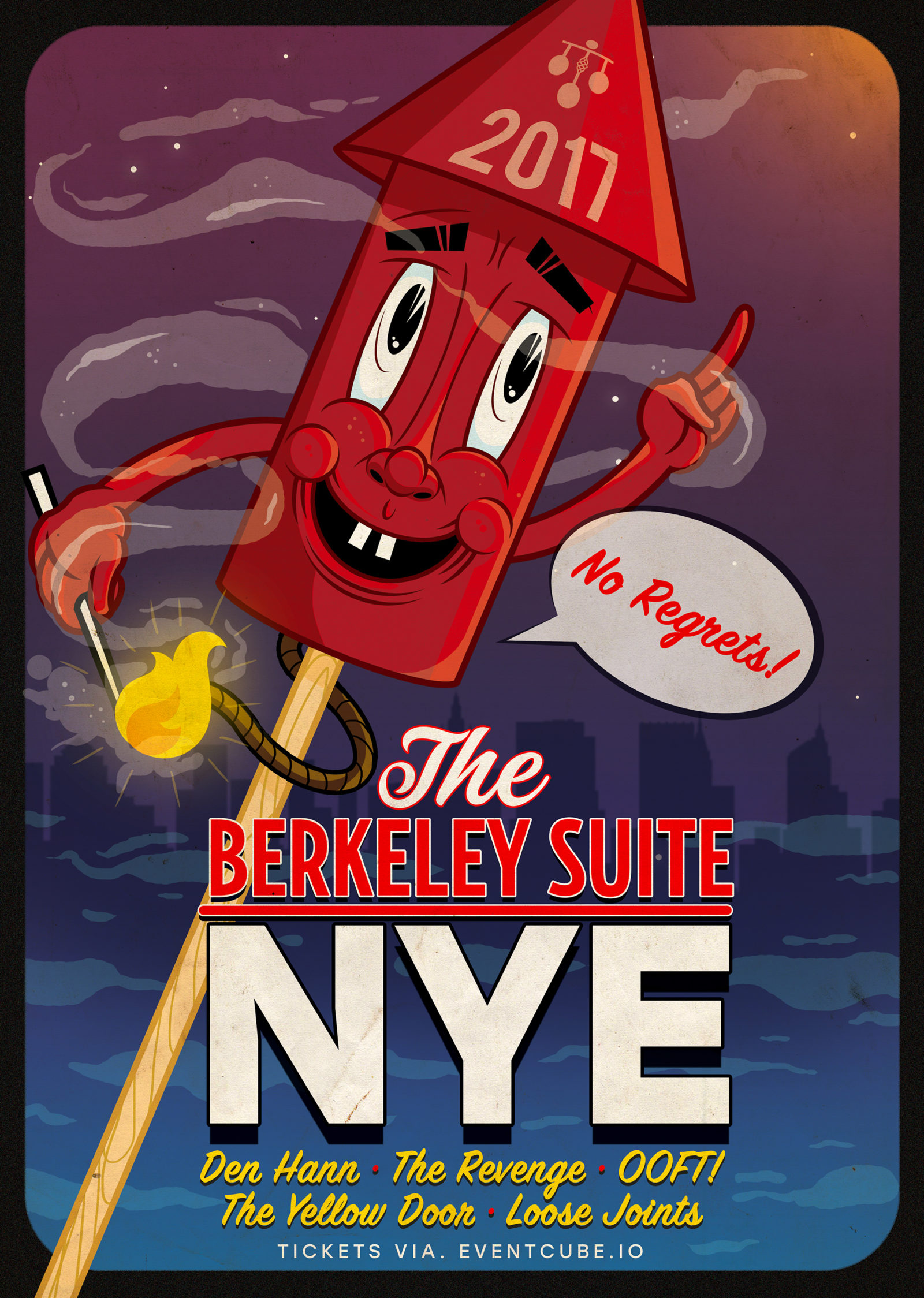 NO REGRETS, CATCH YOU NEVER 2017.

We're blasting off into 2018 this Hogmanay in ferocious style, with an array of Glasgow's finest talents. That coming in the form of a live/DJ set from one of our absolute favourites; Den Hann. We've got disco connoisseurs The Revenge & OOFT!, and Berkeley Suite party starters The Yellow Door and Loose Joints set and ready to bring the house down.

We will be supplying Build Your Own No Regrets Rocket Kits for every attendee.

——
Buy Tickets ---> http://theberkeleysuite.eventcube.io/
£6 - LTD Earlybird (Entry before 23.00) ***
£10/15 - General Advance
*** Entry will be paused briefly between 23.50 and 00.10 so our staff can also enjoy the bells with everyone, the cheap price reflects the early entry, if you are later than this you will be asked to make up the difference to a full price ticket.