POLKA DOT DISCO CLUB
OCEAN
JOZETTE
FRANKIE ELYSE
CORRAN
FREE BEFORE MIDNIGHT / £6 AFTER
11pm - 4am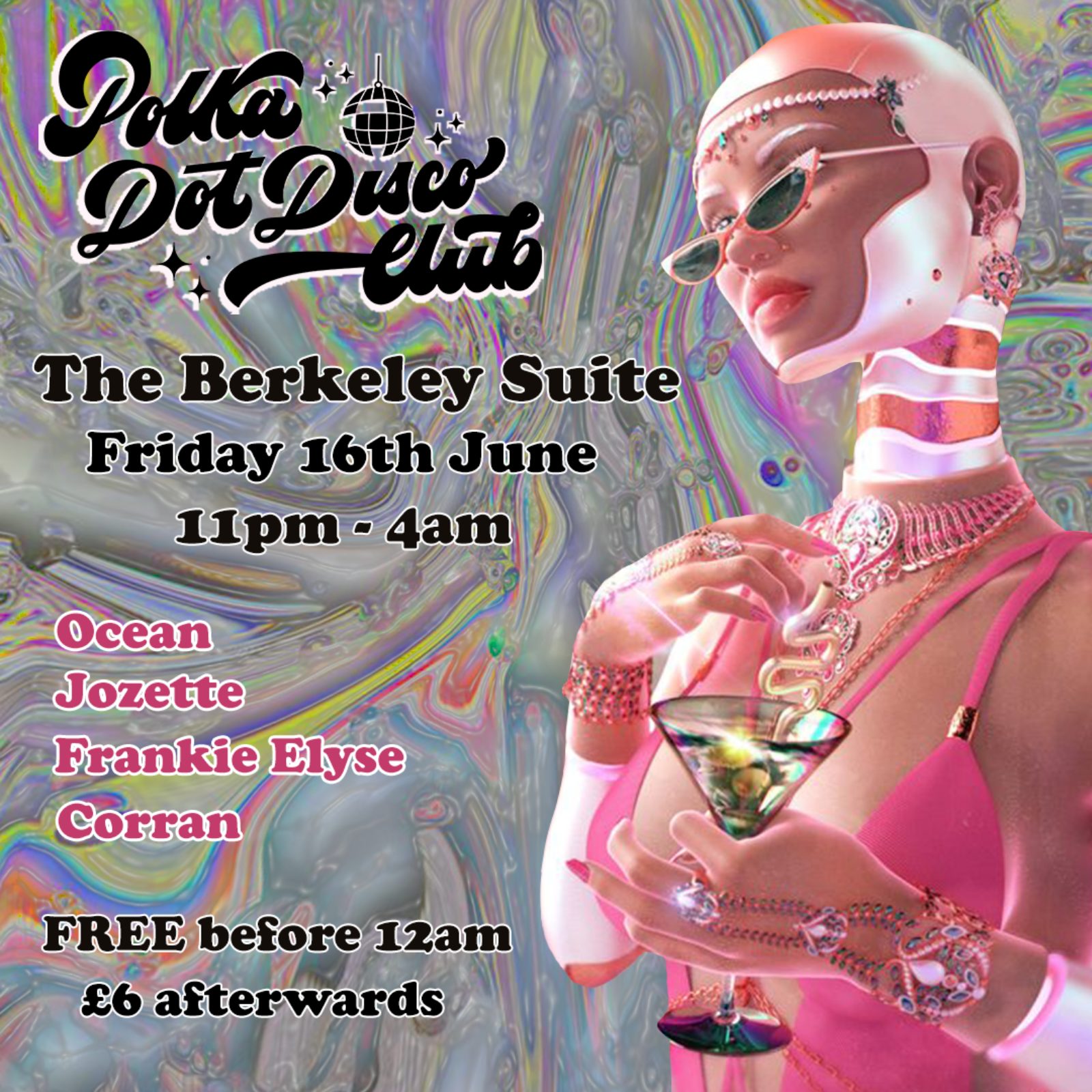 ⭑・゚゚・:༅。.。༅:゚: ᴘᴏƖᴋα ɗᴏᴛ ɗɪѕᴄᴏ ᴄƖᴜʙ :゚:༅。.。༅:*・゚゚・⭑

Join us on Friday 16th June as we take to the bouncin' basement of The Berkeley Suite for our fabulous little club night.

Our parties empower and champion women, trans and non-binary creatives, and we are so excited to bring you this incredible lineup of DJs! We will be spinning a wide range of electro, breaks and house music all night, so come on down and boogie with us.

٩(◕‿◕。)۶ FREE ENTRY BEFORE 12AM

£6 entry afterwards

Tickets on the door or online Doors: 11pm - 4am ପ(๑•ᴗ•๑)ଓ ♡

Polka Dot Disco Club operates a safe space policy and has zero tolerance for harassment and discrimination. If anyone at any time makes you feel uncomfortable, please don't hesitate to approach any of the Polka Dot Disco Club residents or bar and door staff. If you have any concerns, please contact us via email or DM us on Facebook and Instagram.