Red Rack'em & Rebecca Vasmant
Red Rack'em
Rebecca Vasmant
£5 advance
11pm - 3am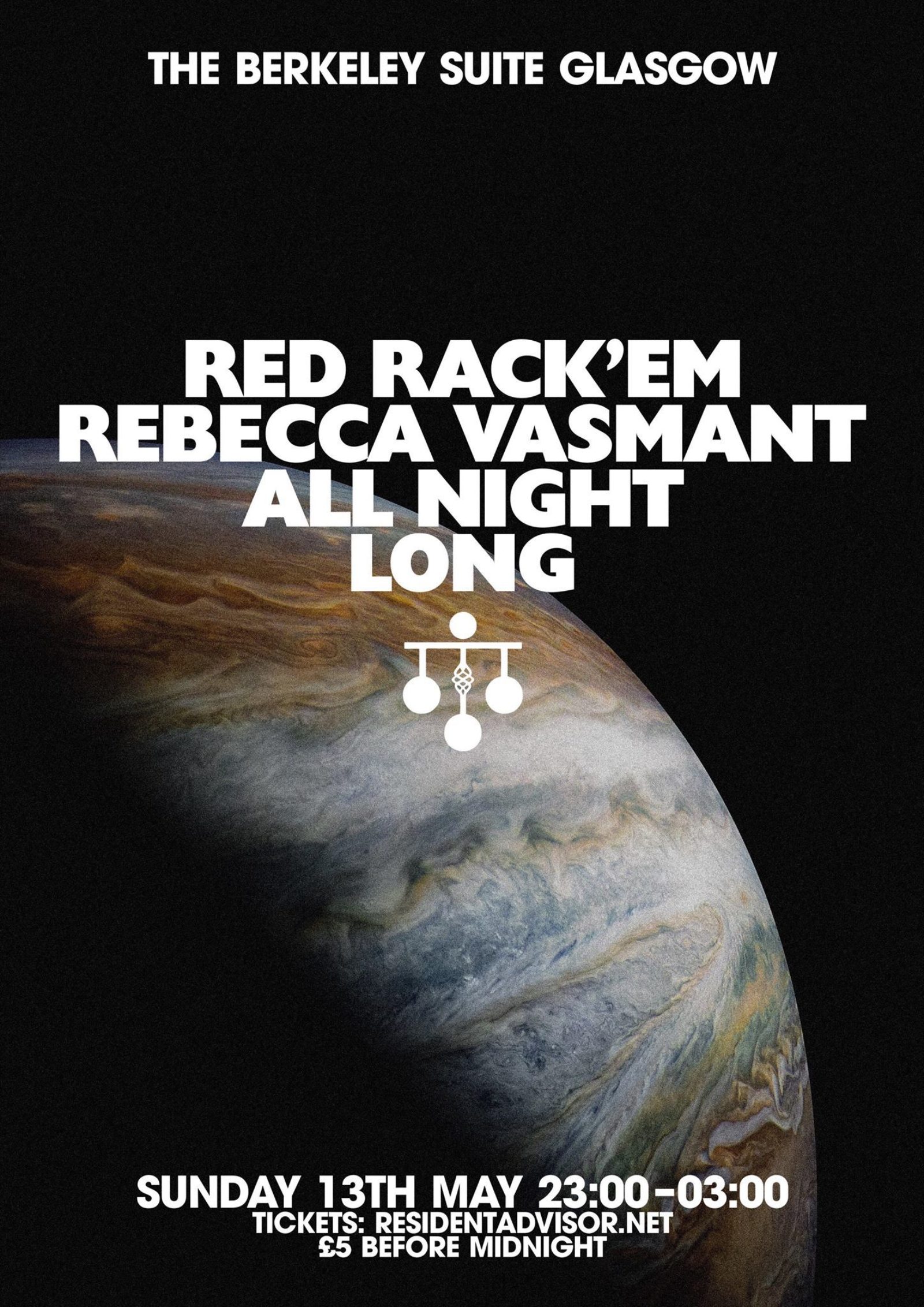 Red Rack'em and Rebecca Vasmant have been auld pals for years, having bonded over their shared love of jazz, deep house & techno, disco, latin and broken beat. Both have no musical 'rules' beyond simple quality control and have excitedly watched each others ascent in the world of quality underground music in recent times.

Red Rack'em has of course been flying high with best selling records (Wonky Bassline was Juno and Phonica number 1 in 2016), a popular show on Rinse FM, Radio 1 mixes for Pete Tong and Mistajam and years of quality underground records and events behind him. He dropped his 'Self Portrait' album last year (described by Gilles Peterson as an 'opus') and since then thing have been insane. One of Scotlands best loved selectors playing in Glasgow for the first time in ages. 

After years of international gigs, Rebecca has finally come back home to become one of the 'go to' DJs in Glasgow supporting the likes of Derrick Carter and Greg Wilson at the legendary Sub Club as well close connections with the excellent Melting Pot guys and recent uber fest Terminal V. She's also making a name for herself in radio after being handpicked by none other than Gilles Peterson to produce Scottish focussed shows for Worldwide FM. 

This is a chance to see 2 of Scotlands most exciting DJs in close quarters and letting it all hang out in one of Glasgows best venues.