Shoot Your Shot - T4T LUV NRG
Octo Octa
Eris Drew
£8-15
11pm - 5am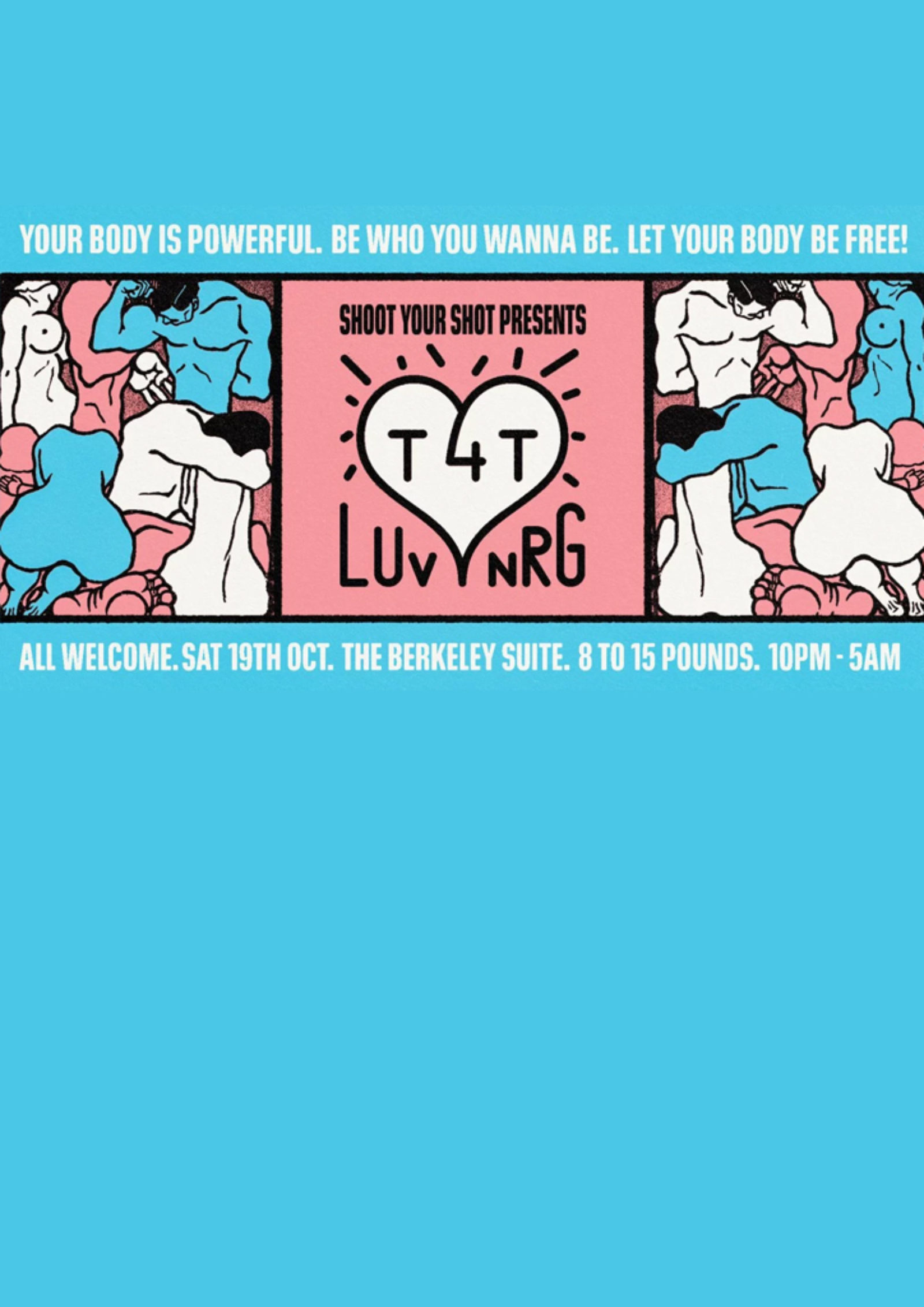 Shoot Your Shot proudly presents T4T LUV NRG

YOUR BODY IS POWERFUL.
BE WHO YOU WANNA BE.
LET YOUR BODY BE FREE!

All are welcome for a celebration of body-cracking spirit-raising 100% pure love.

ERIS DREW B2B OCTO OCTA (5 HOUR SET)
BONZAI BONNER
MI$$ CO$MIX
ANNA GRAM

This is officially the first clubbing event in Glasgow, if not in Scotland that two trans women headline at a major city centre club venue. This is also the first T4T EUROPE TOUR! For this special occasion, we have been granted an extremely rare 5AM LICENSE.

Y'want a braw night? Of course you do! That's why SYS, T4T LUV NRG and THE BERKELEY SUITE wants everyone tae have a stoatin' time wi' us. :)

We will not tolerate abuse of any kind, whether it's towards members of staff, customers, performers or promoters.

Gender neutral toilets will be available and a zero tolerance policy for harassment and discrimination. We aim to create an inclusive environment where freedom of expression is held to paramount importance. If you are witnessed or reported to be making any comments that are racially motivated, ableist, homophobic, transphobic, sexist or mysoginistic - you will be asked to leave. If you encounter any instances of such acts, please inform us immediately.