SUPERMAX - RAVE ON TRIP OUT
DJ BILLY WOODS
£9
11pm - 4am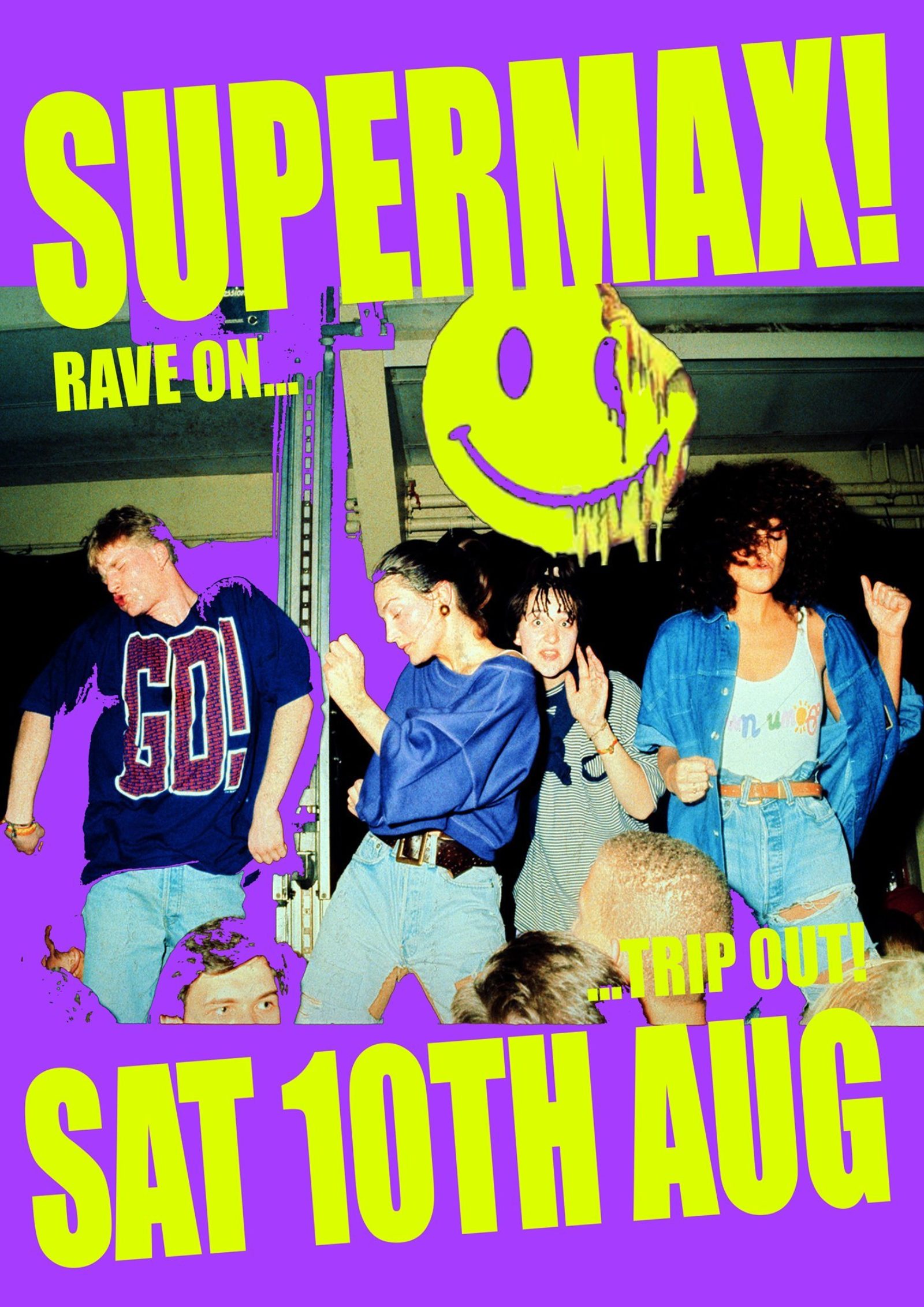 AMAZING NITE AT SUPERMAX SAT….DEFINITELY ONE OF OUR RAVE FAVES!!! WE'RE BACK IN THE GAME AUGUST 10TH WITH SOME STRAIGHT UP SUPERMAX SUMMER LOVIN' 4 ALL THE DISCO CHILDREN!

AS ALWAYS, DISCO'S BAD LIEUTENANT AKA DJ Billy Woods ("GLASGOW'S KING OF DISCO" -OPTIMO) WILL BE AT THE HELM AND READY 2 MELT MINDS WITH ANOTHA' EPIC 5 HR 'ALL NIGHT SCH'LONGATHONG' GENRE BENDING SET TIL 4AM!

WE'LL BE SPENDING A FEW HOURS ON THE DAY INSTALLING OUR SUPER HI-FI 'ONE OF A KIND' CUSTOM 19 INCH RACKMOUNT 'ISONOE' ROTARY DJ MIXER, SPECIALIZED TURNTABLES, SUPERMAX DJ BOOTH SET UP, HIGH POWERED DISCO LIGHTS AND DECORATING The Berkeley Suite 2 TRANSFORM IT INTO A BONAFIDE DISCO PLEAZURE PALACE!