SUPERMAX w/ DJ BILLY WOODS
DJ BILLY WOODS
£9
11pm - 3am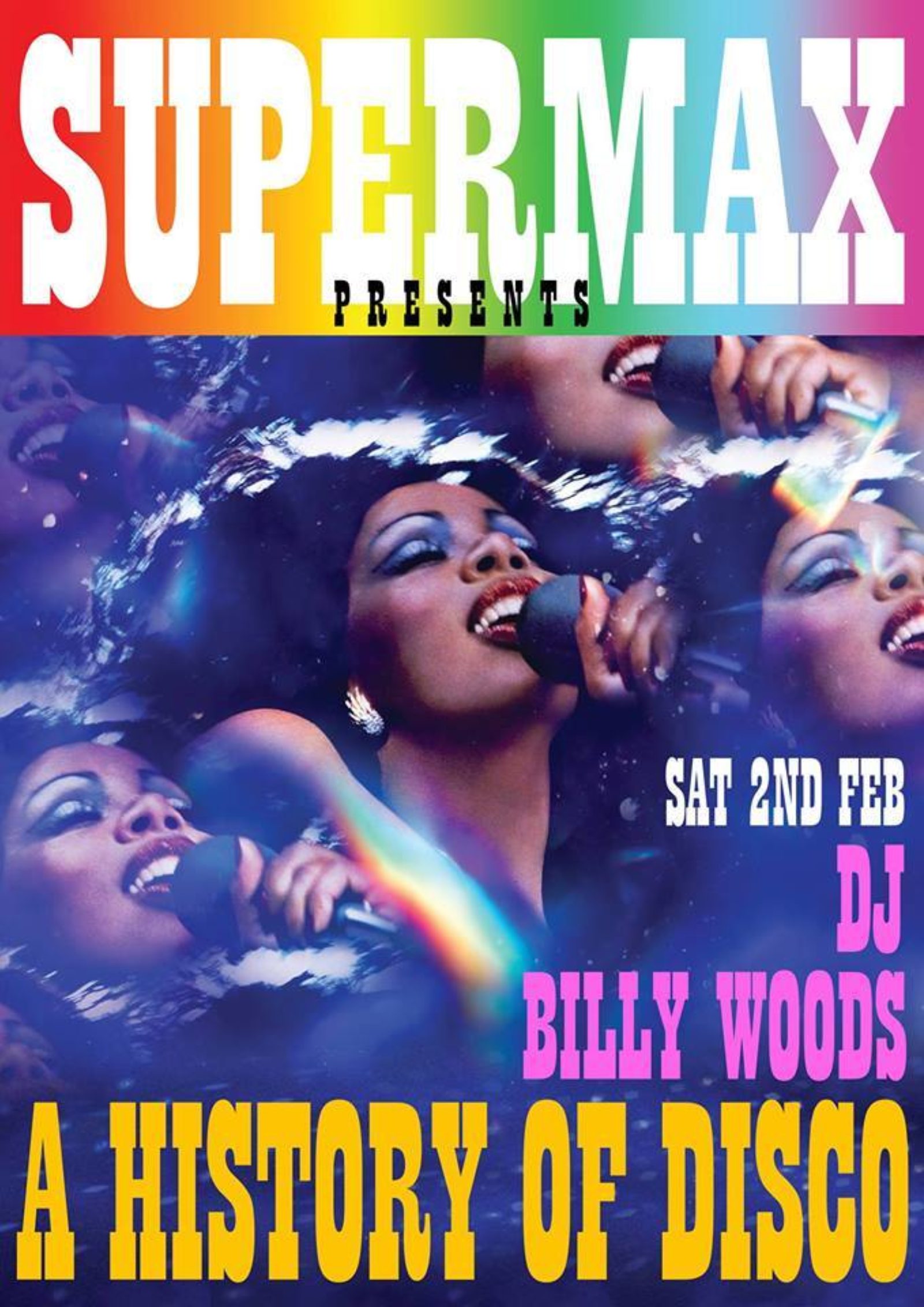 SUPERMAX PRESENTS A HISTORY OF D.I.S.C.O.
W/ DJ BILLY WOODS PLAYING....'ALL - NITE - THONG'™
SAT 2ND FEB @ The Berkeley Suite
Der Supermax Løve Machine

WOWZER! SUPERMAX BOXING NIGHT WAS ABSOLUTELY OFF THE SCALE! THANX 4 MAKING IT INCREDIBLE PEEPZ!

UP NEXT IS POSSIBLY THE MOST OUTRAGEOUS AND HEDONISTIC SUPERMAX PARTY OF THE CALENDER YEAR… OUR ANNUAL "SUPERMAX HISTORY OF D.I.S.C.O." EXTRAVANGANZA!

AS ANYONE WHO'S BEEN IN ATTENDANCE BEFORE KNOWS, THIS ONE AIN'T FOR THE FAINT HEARTED …EVEN BY SUPERMAX STANDARDS!!!

BILLYBOY PRESENTS A RUNDOWN OF THE DISCO HITS - PAST, PRESENT & FUTURE - FROM THE RARE AS A UNICORN'S COCK SUPER OBSCURE, 2 THE ALL TOO FAMILIAR YET SOMEHOW TOTALLY UNEXPECTED, AS WELL AS A FEW MIRRORED CURVEBALLS THROWN IN 4 GOOD MEASURE!!