SUPERMAX w/ DJ BILLY WOODS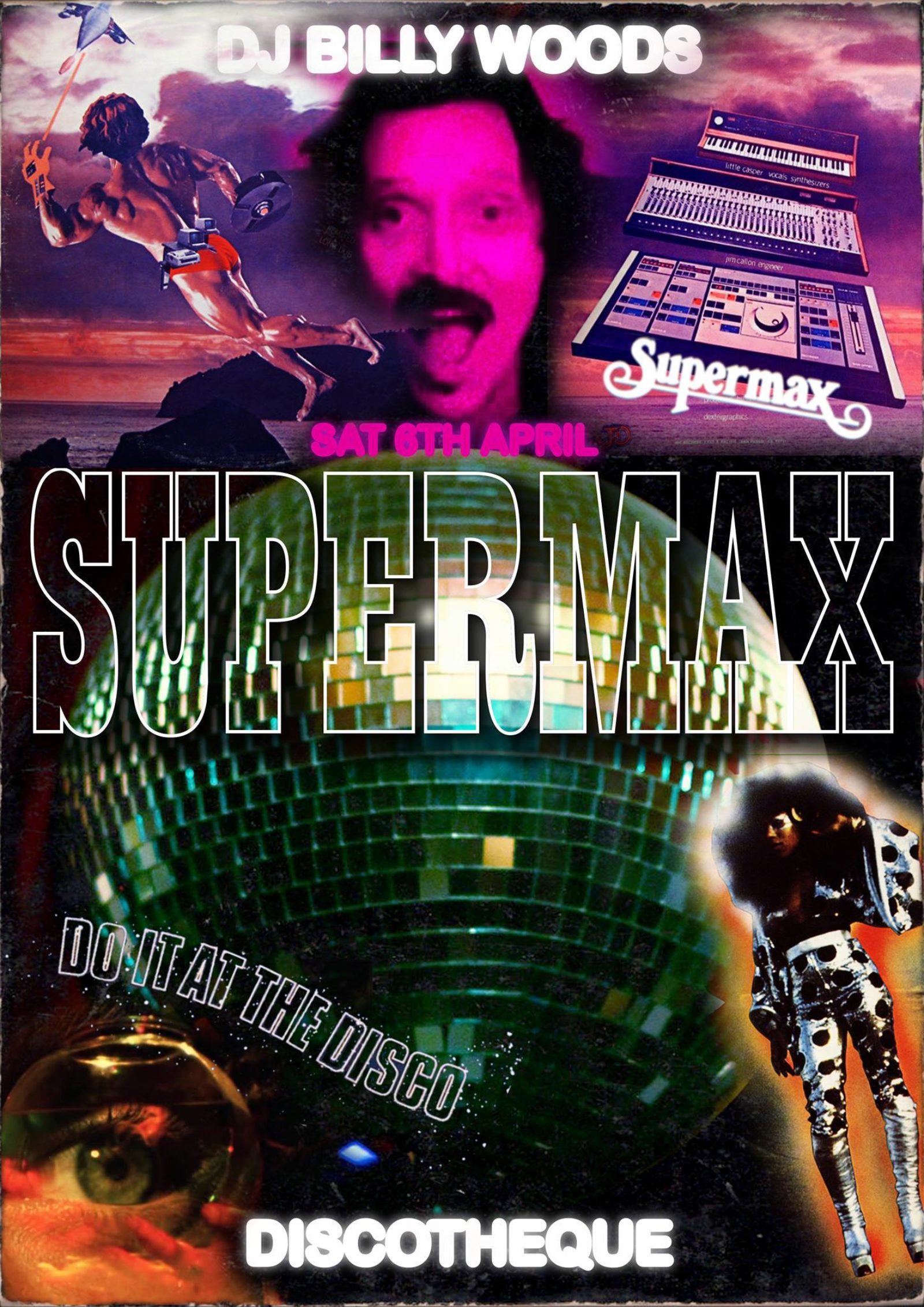 SENSATIONAL NITE AT SUPERMAX SATURDAY! BLEW OUR MINDS AND A WHOLE LOT MORE! THANX 4 ALL THE MAD LOVE & CRAZY DISCO SUPPORT!

UP NXT! LET'S DO IT AT THE DISCO… SUPERMAX DISCOTHEQUE RETURNS 2 TAKE YOU OVER THE RAINBOW SATURDAY APRIL 6TH!!!

AUDIOGASMS, AS ALWAYS, ARE COURTESY OF OUR VERY OWN DISCO WIZARD – THE LEGENDARY DR Billy Woods ("GLASGOW'S KING OF DISCO" - OPTIMO) – WHO WILL BE AT THE CONTROLS 'ALL - NITE – THONG'™ 2 DELIVER THE POTION THAT IS SUREFIRE 2 GIVE U MOTION!