SUPERMAX with DJ BILLY WOODS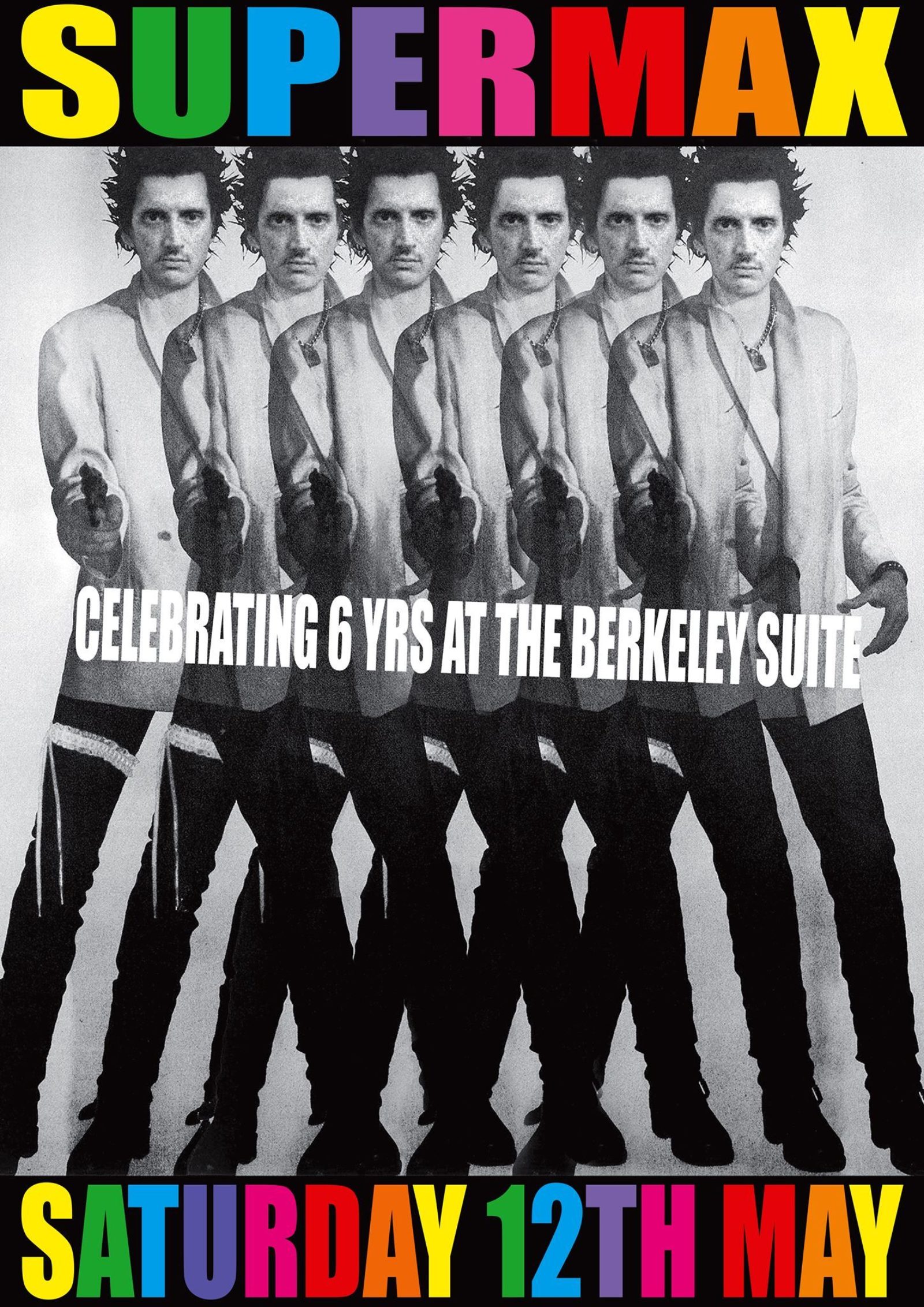 SENSATIONAL NITE AT SUPERMAX SAT! MAYBE THE BEST YET?! THANX 4 MAKING IT AMAZING SUPERMAX PARTY PEEPZ!!!

SUPERMAX RETURNS SATURDAY MAY 12TH & WE JUST HAPPEN TO BE CELEBRATING 6 YRS AT THE BERKELEY SUITE ....YEEOOOWSAH!!! 

IT'S BEEN ONE HELLUVA RIDE SO FAR & OF COURSE THERE'S SO MUCH MORE TO COME, BUT 1ST UP WE HAVE SOMETHING SUPER EXTRAORDINARY PLANNED 2 MARK THE OCCASION, SO YOU'D BETTER BELIEVE US WHEN WE SAY THIS IS ONE SUPERMAX PARTY EXPERIENCE U WON'T WANNA MISS OUT ON!

AS ALWAYS, OUR DISCO LEADER, DJ BILLY WOODS WILL BE AT THE HELM - 'ALL - NITE - SCHLONG'™ - WITH THE MOST OUTRAGEOUS MUZIK SELECTION YOU'RE EVER LIKELY 2 EXPERIENCE! (WE LOVED THE 'DISCO ANARCHY' ON SAT!).