SUPERMAX with DJ BILLY WOODS
DJ BILLY WOODS
11pm - 4am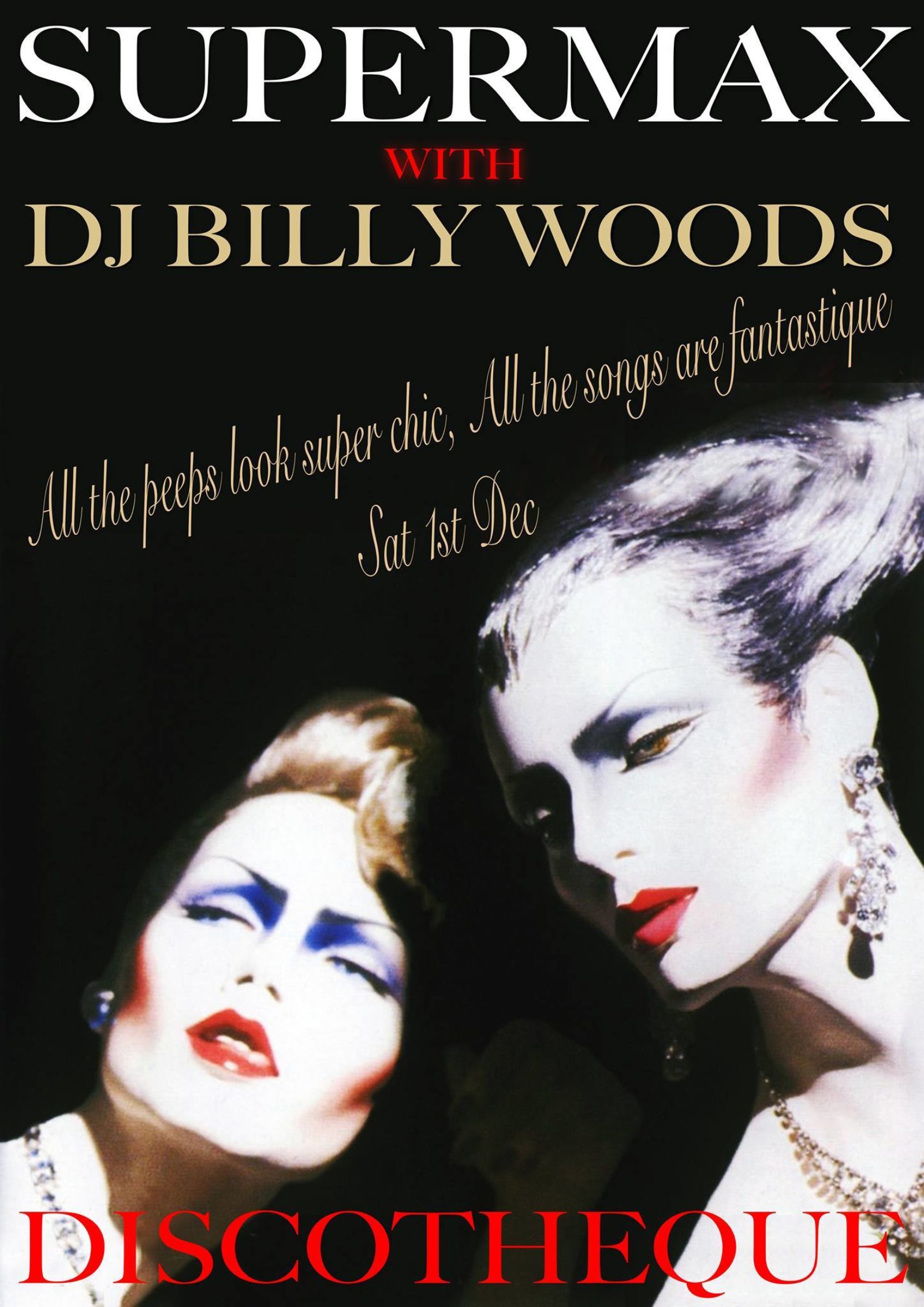 AU CAFÉ USUALLY SO MILD
SUPERMAX SOUND IS REALLY WILD
ALL THE PEEPS LOOK SUPER CHIC
ALL THE SONGS ARE FANTASTIQUE….

EPIC NITE @ SUPERMAX ON SAT! DEFINITELY ONE OF OUR RAVE FAVES! MASSIVE SUPERMAX ♥ & THANX GOING OUT 2 EVERYONE WHO CAME DOWN & GOT DOWN & MADE IT HAPPEN! 

THE SUPERMAX ELECTRONIC DANCING SOUND RETURNS DEC 1ST & WE HAVE A LATE LICENSE TIL 4AM FOR SUPERMAXIMUM PARTY PLEAZURE! 

5 HRS OF STRADDLING THE WILDEST TANGENTS DANCE MUSIC HAS 2 OFFER ON A SOUND SYSTEM SET UP THAT HAS GOT 2 BE HEARD 2 BE BELIEVED ....WOOOOO!!!