SUPERMAXX w/ DJ BILLY WOODS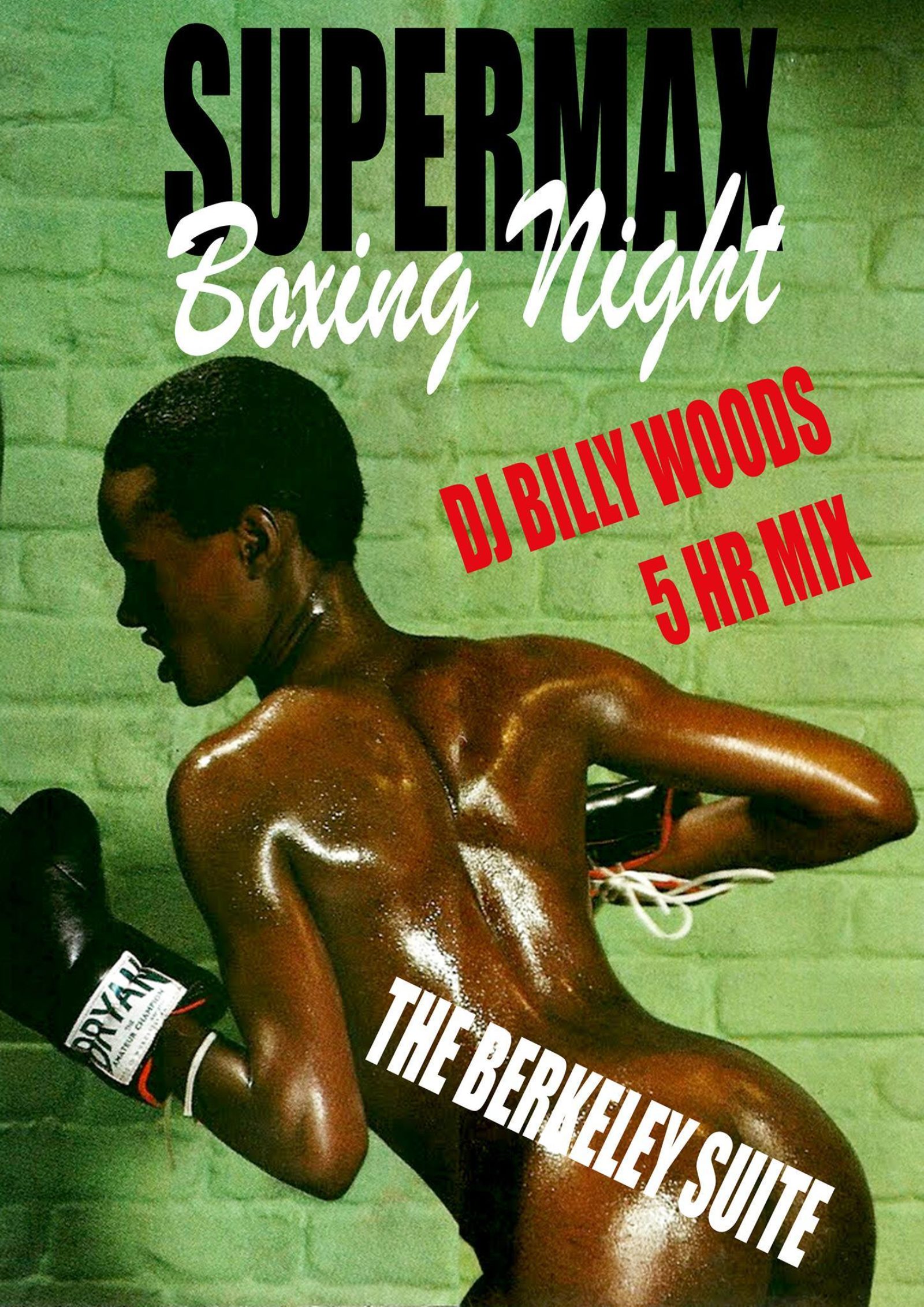 ABSOLUTELY EPIC NITE AT SUPERMAX ON SAT ....THANX 4 MAKING IT INCREDIBLE ONCE AGAIN SUPERMAX PARTY PEEPZ!!! OUR DISCO LOVE FOR YA KNOWS NO BOUNDS!
WE'RE NOT QUITE DONE FOR THE YEAR YET THOUGH AS SUPERMAX RETURNS ON BOXING NIGHT FOR ONE LAST BLOW OUT BEFORE 2018! 
WE'VE GOTTA 4AM LICENCE & DISCO'S BAD SANTA WILL BE AT THE HELM 'ALL NIGHT SCH'LONG' WITH ANOTHER GRINDING SELECTION OF GARGANTUAN PROPORTIONS! 
GET OUTTA YOUR CHRISTMAS BOX & GET DOWN FOR ONE FINAL SUPERMAX FLING B4 THE NEW YEAR ....THIS ONE IS GONNA BLOW THE BETHLEHEM BELLS AFF IT!!! 🔔🔔🔔🥊🥊🥊
SUPERMAX BOXING NIGHT BLOWOUT! (4AM LICENCE)
W/ DJ Billy Woods PLAYING....'ALL - NITE - SCH'LONG' 
The Berkeley Suite
DOORS 11PM / £8 ON THE DOOR