The 7th Annual BUCKY SKANK
JD Twitch (Optimo)
£6 before midnight, £9 after
11pm - 3am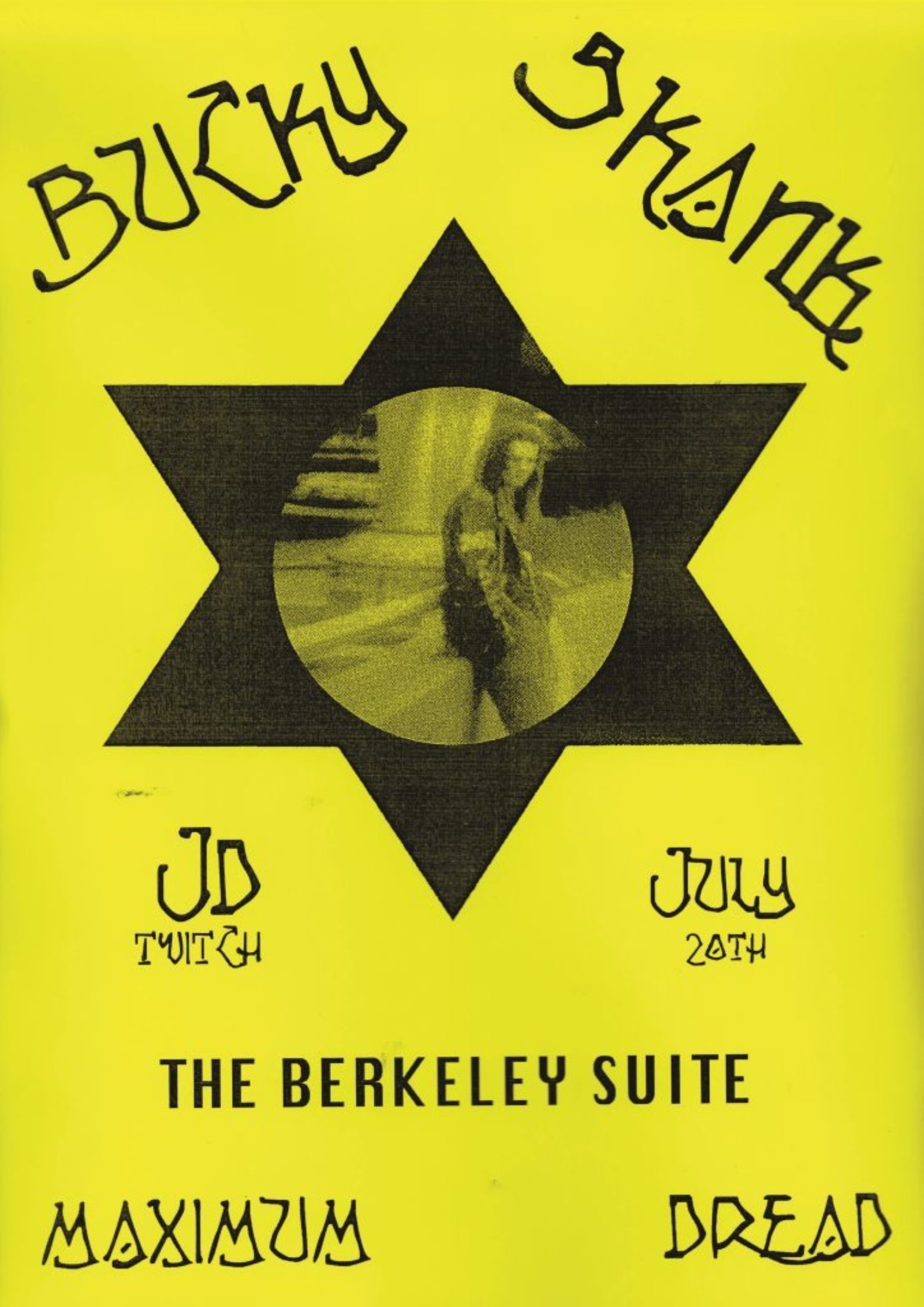 Two Sevens Clash.

It is the 7th annual Bucky Skank, taking place in the 7th month of 2018. The exact date is Friday July 20th (11 - 3am) and for this Bucky Skank edition we will be returning to The Berkeley Suite, home of the 2nd edition, and now with a suitably improved sound system that at last it will be able to do full justice to our bottom end.

This year's version is themed "Maximum Dread" and JD Twitch will be spinning Roots Rock Reggae Depth Charges, Dancehall Destroyers, Spiritual Steppers, Dread Dub and 100% proof Jamrockers +++. There will be added space echoes, dub sirens and fx.

Friday July 20th. Berkeley Suite, Glasgow. 11 - 3.00 . £6 before midnight. £9 after midnight.

While we are normally happy to listen when people ask for requests, at this event we politely ask that people refrain from requesting tracks or stand on the dance floor using their phone.