THE ITALO DANCE
Hush
Bonzai Bonner
Ernesto Harmon
FREE B4 12
11pm - 4am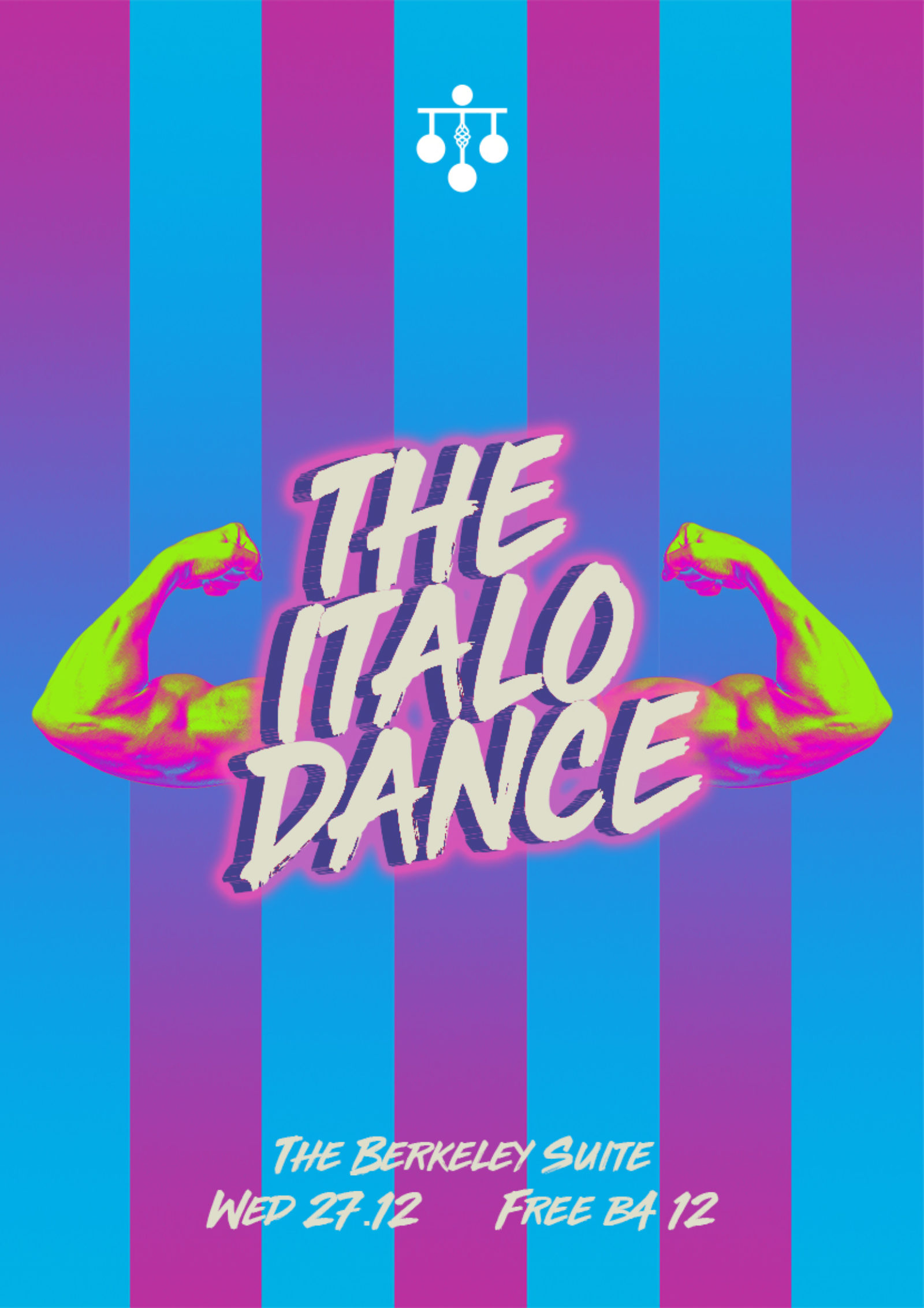 Flickering cheap neon lights? Glitzy plastic everywhere?? Catchy cheap melodies in the air??? it can mean only one thing…

thats right - its a bona fide ITALO PARTY!!

Hunkered down snuggly, smack between Xmas & NYE, Berkeley Suite fronts up a trio of highly skilled Xenon team-scenesters for a wild nite of freaky vocoders and dazzling disco-drome. Electrical boogie beats, freestyle joints and stone cold italo classics will be sparking out of the basement sound system, warming the mid-festive nomads with blasts hot HOT neon good times. 

Expect a post-Xmas bumper haul of heavy international accents, muscular flip-side dub sensations, thrilling cold-wave rhythms and galaxy-spanning melodies. 

Spinner #1 is none other than BONZAI BONNER, the chimes of her fabulous Shoot Your Shot parties reverberate around the city. Shes a neon pink Queen of the Night, shooting out femme +ve laser moves and some serious Diva vocal props. 
Spinner #2 - Historical records have shown HUSH to be Glasgow's very first italo trail-blazer. A guy who for over 15 years has been pulsing rad 80's images and irresistible euro synth lightning bolts into the heart of Glasgow's clubbing consciousness, playing in pretty much every nitespot of quality that requires The Force of Disco Droids on the dancefloor.
Spinner #3 on the night will be ERNESTO HARMON, a relatively young buck in the Space Cowboy ranks, but a dedicated rustler-up of fine digital dance cuts.
----
Entry = Free b4 Midnight // £5 after