WSHOM w/ SESSION VICTIM (live)
SESSION VICTIM
£8/10
11pm - 3am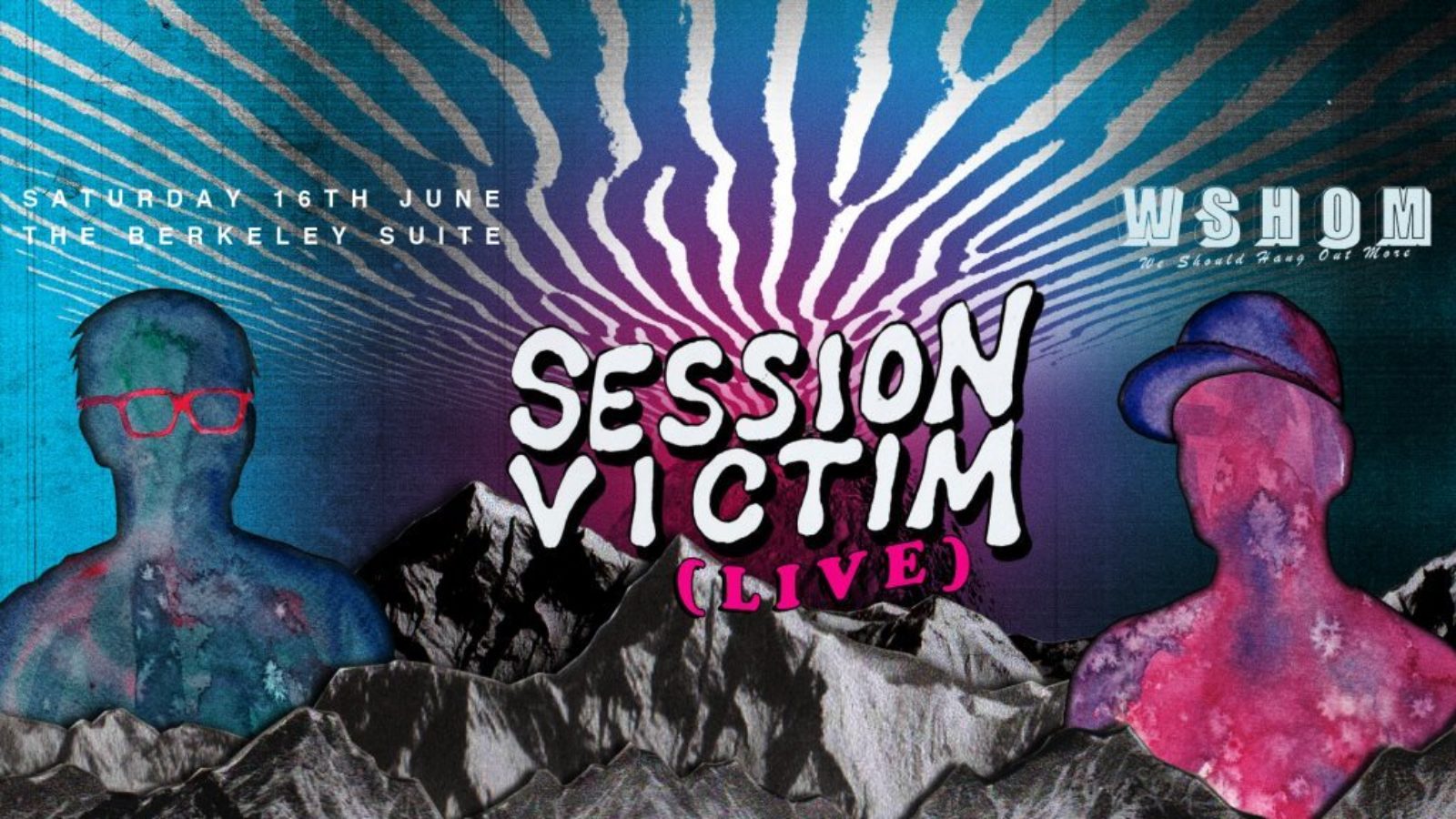 'There's gonna be a 6ft German guy with a bass guitar jumping all over the place. Are you sure there is space?' - David, Agent.
There's a first for everything in this game which is why it's a pretty fresh experience quoting an agent's concerns in a blurb! It is, however, a fantastic opening gambit for announcing a show we've been stoked to unleash ... SESSION VICTIM LIVE in The Berkeley Suite!
Hailing from Lüneburg, Germany, Session Victim have been setting the bar for disco house since 2008's breakout EP, No Friends. Since then, the duo have released countless 10's, 12's mixes and EPs, with their two long players, The Haunted House of House and See You When You Get There, being lauded throughout the dance music world for boundary-pushing production and musicality.
Their live show is a heady mix of sampling, analog synthesis and live bass guitar, showcasing a true understanding of the dancefloor in a live setting. Raw energy pulses from them with every phrase, as David deftly notes above!
Another month and another WSHOM live show which will take your breath away and slap a permo smile on your face. You're welcome ;)
Our very own Session Victims, Shahaa Tops and Peter Panther are on the warm up and close down with their own 6ft+ Germanic looking man leaping about. We're fairly sure there's space.
Check out their Live Boiler Room Set here:
Tix on Eventcube
Art by Jam and Sho
#WSHOM