WSHOM with Midnight Riot
£7 online motd
11pm - 3am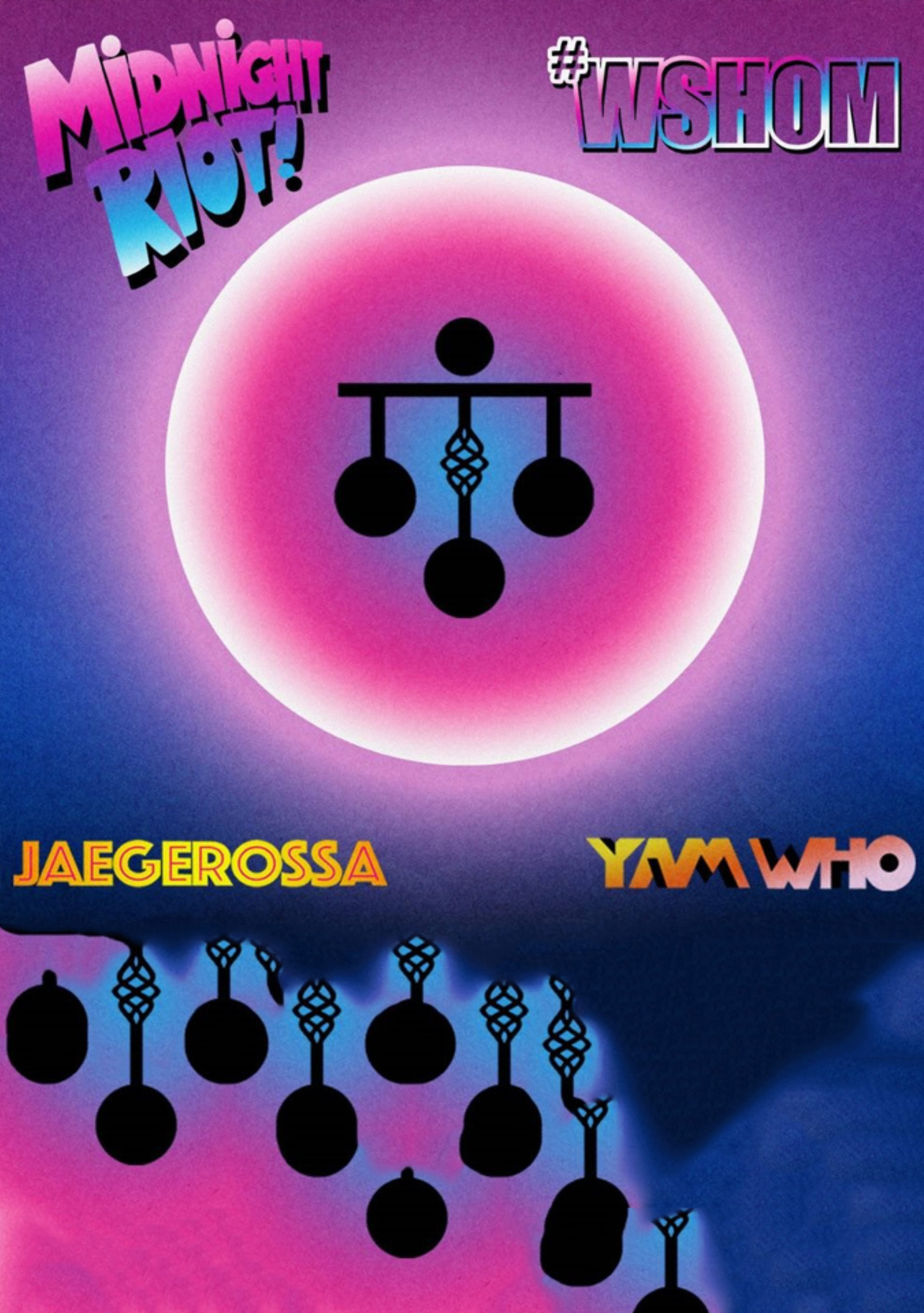 With Spring beginning to wipe the sleep from it's eyes and think about making a coffee before getting up, its about time we put on the grill and coax it out of bed with a full disco breakfast.

With ten years of stellar releases and parties under their belt (including our debut EP), Midnight Riot Records are the one of the most formidable labels in the world of disco, with label boss, Yam Who? and chief lieutenant, Jaegerossa working tirelessly to support the best emerging sounds from all over the world.

As producers, they've consistently topped download charts across all of the major platforms with stunning edits, remixes and originals. Their latest release together 'Grateful' was put out by Joey Negro on his Z Records label and has been tearing up disco-dancefloors across the world for months now.

As DJs, they've played some of the biggest disco soirées in the country from London to Liverpool, Manchester to Minehead, as well as across the continent.

About time we brought this flared force of nature to The Berkeley Suite, no?

Yam Who?, Jaegerrossa, WSHOM. All night long for a Midnight Riot Records label showcase. Voila!

Having released the likes of The Black Madonna, Late Nite Tuff Guy, Amp Fiddler, Rayko, Soul Clap and many, many, many more you can expect serious selections from one of the most prolific labels around.

I run out of words to show my appreciation for Sho-boat and Jammy 'King' McArthur but needless to say, more delicious art from our faves :heart:.

Tix on Eventcube.

Dig out your most flexible outfit. You'll need room to groove.