WSHOM with OPTIMO!
OPTIMO
We Should Hang Out More
£10
11pm - 3am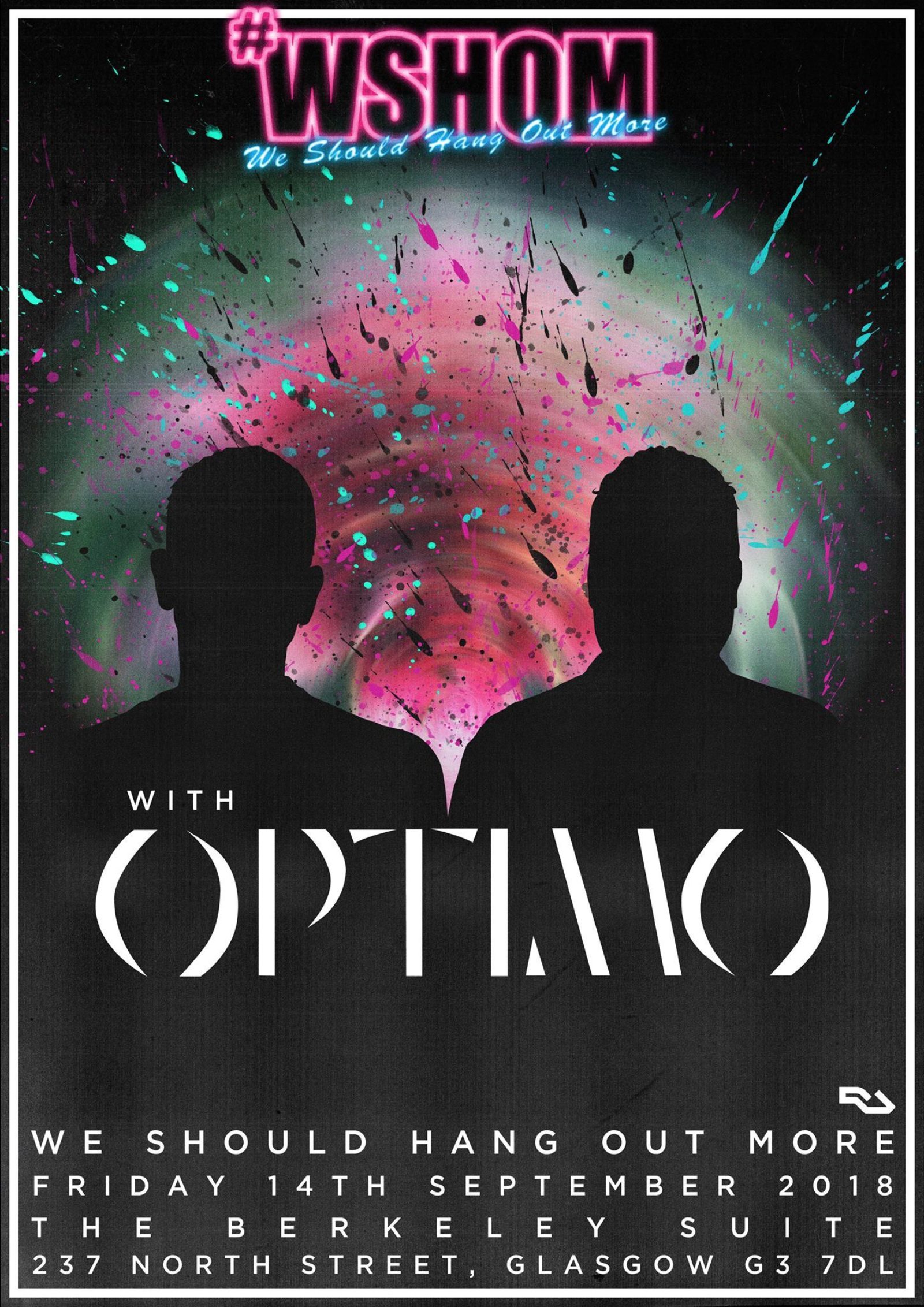 A dream of ours from the start.

They've been blowing the roof off festivals all over Europe this summer (every ID page and zine review of late has been packed with their selections) but It really doesn't get much better in our game than JG Wilkes and JD Twitch putting a dance floor through its paces in Glasgow.