WSHOM with Space Dimension Controller
Space Dimension Controller
WSHOM
£9 online
11pm - 3am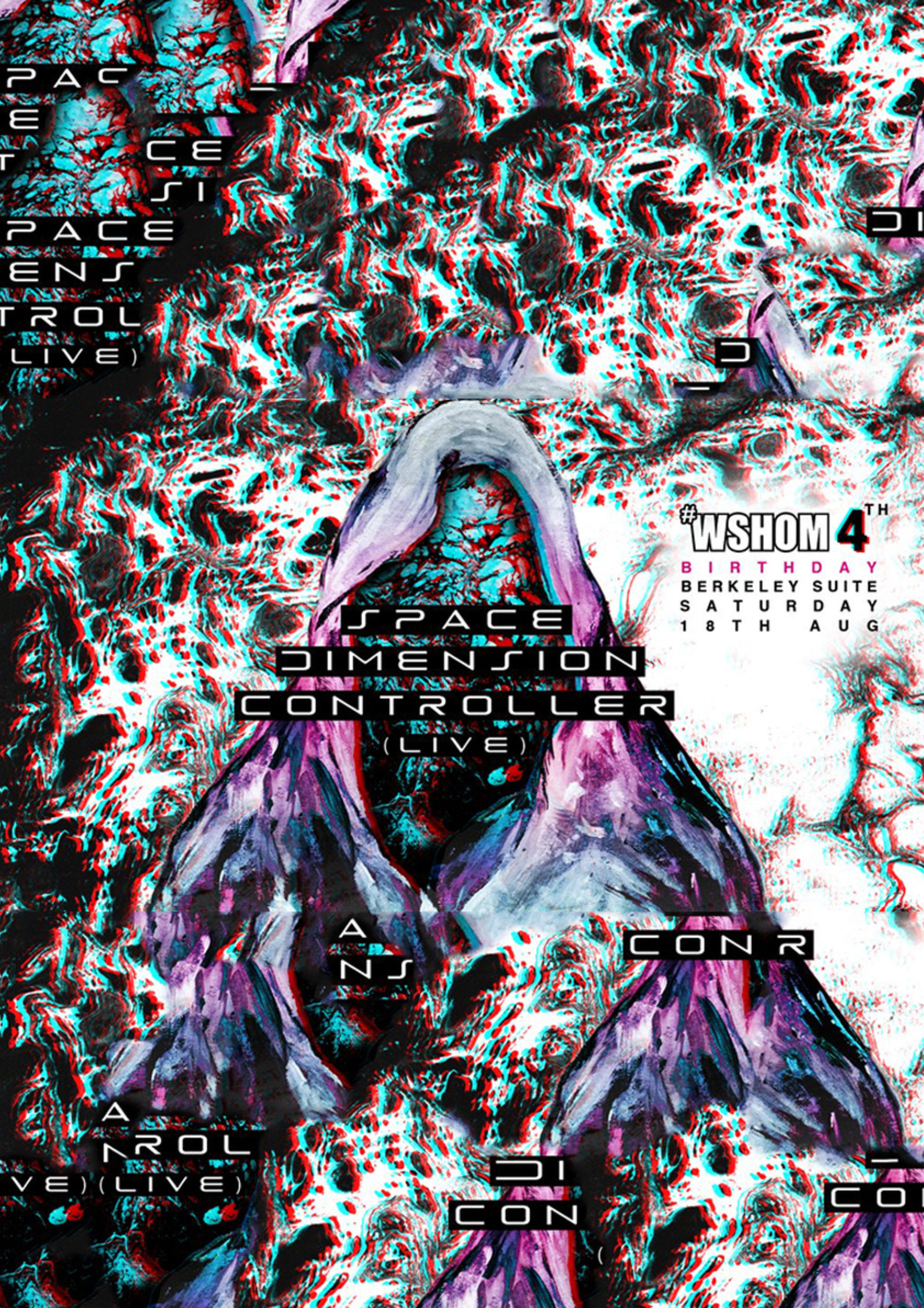 Oh boy oh boy oh boy!

It's with great pride and gratitude that we take WSHOM into its 5th year and celebrate OUR FOUTH FECKIN BIRTHDAY!

It's a privilege indeed to invite one of the biggest influencers of our sound from day one to celebrate this wee milestone with us - cosmic sound-scaper SDC!

EVEN MORE EXCITING WHEN YOU FIND OUT HE'S PLAYING LIVE AND PROMOTING HIS NEW ALBUM WAAAAAAH!!!

The creator of so many of the transformative sounds behind the carnage of our early twenties like The Love Quadrant and Transatlantic Landing Bay, has just dropped Gaining Time on Dekmantel and holy sheeeeeet its a belter! CANNOT WAIT FOR THIS SHOW!

This is going to be some celebration!

Beautiful trippy artwork from Jam and Sho :heart:

Tix on Eventcube.

Seriously, thank you for the continued support. 4 incredible years. We'll keep the belters coming. Promise.